'Rake News': Trump Says Finland Avoids Wildfires by 'Raking' Forests, Finns Baffled
Finnish President Sauli Niinisto said that he did not recall talking to Trump about raking in their last meeting.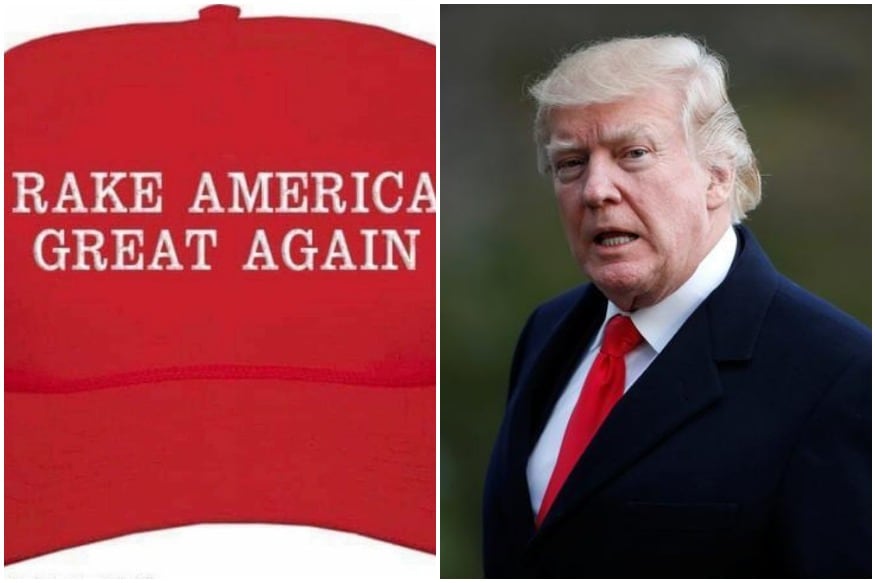 Finnish President Sauli Niinisto said that he did not recall talking to Trump about raking in their last meeting.
As California grapples with one of the worst cases of forest fires ever to hit the western state of the US, President Donald Trump visited the state to speak with the survivors. While interacting with the survivors, Trump allegedly said that the US should learn forest management from Finlad, a country which has a dense forest cover, by using the Finnish technique - raking forest floors to prevent fire.
Speaking to forest officials and volunteers in California's Camp Fire blaze that killed 77 persons, Trump said, "You look at other countries where they do it differently, and it's a whole different story...I was with the President of Finland, and he said: 'We're a forest nation' and they spent a lot of time on raking and cleaning and doing things, and they don't have any problem."
"They spent a lot of time on raking and cleaning, they don't have any problems."President Trump has again blamed forest mismanagement for the deadly wildfires in California, saying they should look towards the 'forest nation' of Finland for answers. pic.twitter.com/lGpgYU59VP

— Channel 4 News (@Channel4News) November 18, 2018
Trump was referring to a recent meeting with Finnish President Sauli Niinisto in Paris to commemorate 100 years of the end of World War I. However, there was one problem with his statement. The Finnish President did not remeber making such remarks to the President or even claiming that raking forest floors was part of Finland's forest management policies.
Speaking to a Finnish newspaper, Niinisto allegedly said, "I mentioned [to] him that Finland is a land covered by forests and we also have a good monitoring system and network." According to a report in ABC, the President said that though he and Trump discussed the California blaze as well Finland's forest fire surveillance system. However, he did not recall talking about raking.
Like all things Donald, this statement of the American President has also gone viral on social media, with people calling out Trump's statement as 'rake news', a clever play on Trump's favourite war cry, 'fake news'. Tweeting under the hashtag 'haravointi', which is Finnish for raking, several Finns have shared photos of them raking their gardens, allegedly as part of the country's efforts to control forest fires.
The Finnish people have taken to their rakes en masse this weekend! Click on #haravointi (raking) to see their posts! A new Olympic sport to consider for 2020? pic.twitter.com/KIBct9tocQ

— Fiona Bateman (@fi_bateman_) November 18, 2018
Just this afternoon I was busy meeting my raking quota. #RakeNews #Finland #Haravointi pic.twitter.com/HLaHU0bimO

— Tarja van Veldhoven (@tarjuccia) November 19, 2018
Great banter from our Finnish neighbors with the #haravointi pic.twitter.com/WCAbw2Xtbf

— D.C (@Davidjillo) November 19, 2018
I have been so wrong! I thought we were suppose to drain the swamp. No! We are suppose to rake the forest. Thank God we do not have to rake the swamp. That would be so dangerous We would come to rake poisonous snakes, dt, trumpsters and other horrible creatures. #haravointi

— bj Jones ❄️#FBR (@jonescreek47) November 18, 2018
First Finn kids outscore our kids (and most of the world) while doing almost no homework, taking few tests, playing their way to reading at 7, & spending far less time in school - now we know the real secret may just be raking their way to success #norakeleftbehind #haravointi

— pammoran (@pammoran) November 19, 2018
Just finished a whole day raking in the forest. Hopefully, that will prevent a fire. #Raking #haravointi #RakingAmericaGreatAgain pic.twitter.com/Kx22DU818G

— 亅Φ Ν Δ Η ₭iレレ ッ (@deathbyd3s1gn) November 18, 2018
Just an ordinary day in the Finnish forest ~ Ihan normipäivä suomalaisessa metsässä #Trump #forest #firesafety #raking #forestry #Finland #Finnish #CaliforniaFire #RakingAmericaGreatAgain #rakingtheforest #Suomi #haravointi #metsäpalot #rakingleaves pic.twitter.com/YOKA3D6C2K

— Pyry Luminen (@pyryluminen) November 18, 2018
Here in Norway, we have special trained dogs to keep watch with the rakers. Must make sure everyone is doing their fair share This Shetland sheepdog is now a Rake Shepherd. As you might see, it's desperately needed in this neck of the woods #haravointi pic.twitter.com/HUDHhfpBOk

— Helene Gustavsen (@xseppia) November 19, 2018
To be extra safe, we rake also the asphalt and teach this valuable skill to our kids too #RakeTheForest #haravointi #SundayFunday #Fakenews #ClimateChangeIsReal pic.twitter.com/yi2XPsDSMP

— Iiris Lahti (@LahtiIiris) November 18, 2018
My excuse for everything from now on will be that I'm too busy raking our forests #haravointi #RakeTheForest

— J o h a n n a (@houndofsiru) November 18, 2018
Hell, I'll get out there and rake if we can have Finland's healthcare, education system and gun control.

— Randi Mayem Singer (@rmayemsinger) November 18, 2018
Raking in the name of! #RakeNews #haravointi pic.twitter.com/COxJLBEkLv

— Timo "Tinke" Halén (@tinkezione) November 18, 2018
Stay woke people, don't believe all the news about Finland. Some claim that the forests are raked, but just look at the state of this national park. It's really difficult for people to find the mushrooms, because the state neglects the raking. #RakeNews #RakeAmericaGreatAgain pic.twitter.com/XMIXORmJ3j

— Finnish Friend (@finnish_friend) November 18, 2018
Famous Finnish sniper "The White Rake" during Winter War 1939–1940. #RakeNews #haravointi pic.twitter.com/0EBCrpB8yr

— Riku Kauhanen (@QKauhanen) November 18, 2018
Congratulations, Mr. President. You're the #1 comedian in Finland. Check it out. #haravointi

— Ken Olin (@kenolin1) November 19, 2018
Get the best of News18 delivered to your inbox - subscribe to News18 Daybreak. Follow News18.com on Twitter, Instagram, Facebook, TikTok and on YouTube, and stay in the know with what's happening in the world around you – in real time.
Subscribe to Moneycontrol Pro and gain access to curated markets data, trading recommendations, equity analysis, investment ideas, insights from market gurus and much more. Get Moneycontrol PRO for 1 year at price of 3 months. Use code FREEDOM.
Read full article