GET Stock

Quotes


Rare Frame: Have You Seen This Photo of Veteran Actress Rekha With 6 Other Saree-Clad Women?
Take a wild guess!
Nilesh Kumar / Facebook
A photo of women draped in gorgeous sarees is going viral on the Internet. And it's a rare one.
The daughters of legendary Tamil actor Gemini Ganesan united under one roof in Chennai to inaugurate the GG Super Speciality Hospitals in the city.
Dr Jaya Sreedhar, Dr Revathi Swaminathan, Dr Kamala Selvaraj, Bollywood actress Rekha, Radha Syed, Narayani Ganesan and Vijaya Chamundeswari were snapped together at the event.
Interestingly, the photo is more than 2 years old.
Why is it trending now?

The recently released
Mahanati
(
Nadigaiyar Thilaga
), a biopic on legendary south Indian actress Savitri and Gemini Ganesan's third wife seems to be the reason.
While the Nag Ashwin directed biopic has been widely appreciated by both audiences and critics alike, the talks about the movie have been further propelled as Dr Kamala Selvaraj, one of Gemini Ganesan's daughters, isn't very pleased by the prejudiced depiction of her father, portrayed by actor Dulquer Salmaan.
Though Salmaan is being lauded for his performance, a report published in
The New Indian Express
suggests that Dr Kamala Selvaraj is unhappy because the movie suggests that her father influenced Savitri's addiction to alcohol and was even shown as a jobless actor hanging around the sets of Savitri.
"The film leaves you wondering where the facts end and the fiction begins. It does gross injustice to all the children of Gemini and has defamed our father. What has been shown on screen is a one-sided version that glorifies Savitri and bluntly ignores many other aspects of her life," she said, as reported by
The New Indian Express
.
Veteran actress Savitri

Kamala went on to say that her father was a feminist who stood up for his wives, and was never jealous of Savitri's success.
She has also added that Gemini's first wife and Kamala's mother Alamelu was never supportive of Gemini and Savitri's marriage, and was inaccurately shown to be so in the movie.
It is known that Ganesan, the Tamil superstar's successful career was always overshadowed by his many relationships over the course of life.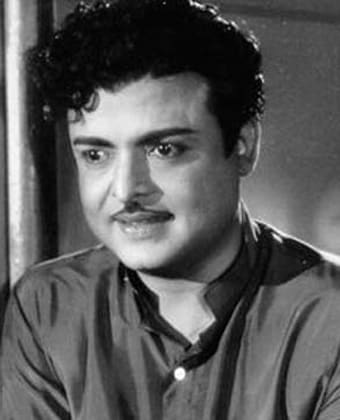 Gemini Ganesan

Gemini married Alamelu at the age of 19 with whom he had four daughters-- Dr Jaya Sreedhar, Dr Revathi Swaminathan, Dr Kamala Selvaraj and Narayani Ganesan who is a journalist at
The Times of India
.
Gemini had two daughters with his first movie co-star Pushpavalli-- Radha Syed and Bollywood starlet Banurekha, popularly known as Rekha.
He later married Savitri with whom he has a daughter and only son-- Vijaya Chamundeswari and Satheesh Kumar.
The Tamil superstar became the fourth time groom in 1998 at the age of 78 when entered the wedlock with a 36-year-old woman named Juliana Andrews.
You can check Gemini Ganesan-Rekha family tree here.
Read full article