GET Stock

Quotes


Real Madrid Just Bid Cristiano Ronaldo an Emotional Farewell With a Video
I'm not crying, YOU'RE crying.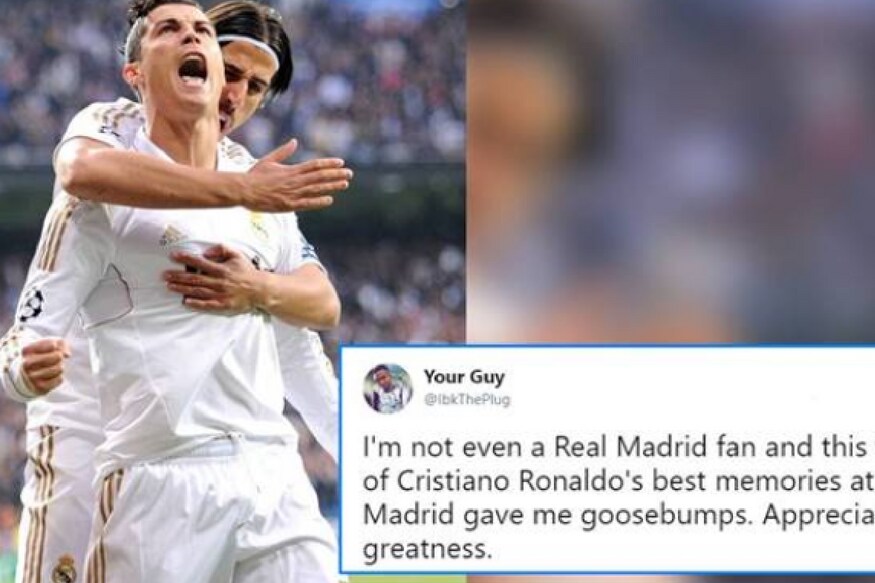 Source: Twitter
Cristiano Ronaldo's move from Real Madrid to Juventus was finally confirmed by the official website of the Spanish giant on Tuesday. After nine years with the Madrid team, Ronaldo will now join the Italian champions on a four-year-contract for 105 million euros.
Nobody seems as sad as Real Madrid itself.
The club pointed out that the 33-year-old winger was the top scorer in the history of Real Madrid with 451 goals in 438 games, and official handle tweeted a wonderful video as a tribute to the player.
"For Real Madrid Cristiano Ronaldo will always be one of his great symbols and a unique reference for the next generations. Real Madrid will always be your home." Yes, our hearts are melting too.
#GraciasCristiano pic.twitter.com/gMr9w9gQF0

— Real Madrid C.F. (@realmadrid) July 10, 2018
Comunicado Oficial: Cristiano Ronaldo.

👉 https://t.co/nJiousygtF#RealMadrid pic.twitter.com/JwQqrrk0Wc

— Real Madrid C.F. (@realmadrid) July 10, 2018
Por lo que hemos ganado juntos, por cómo hemos disfrutado en el campo juntos estos nueve años. Ha sido un placer compartir ataque contigo. Suerte amigo en tu nueva aventura. @Cristiano #Best #Respect pic.twitter.com/1QmFoaVtIR

— Karim Benzema (@Benzema) July 11, 2018
Twitter is currently a puddle of emotions, after watching this video. Here are some of the reactions:
Real Madrid's tribute to @Cristiano Ronaldo will give you chills! 😭😳#GraciasCristianopic.twitter.com/a5fl7axUzV

— wesley victor (@Sire_Vikez) July 11, 2018
Gracias por tanto pic.twitter.com/I9hcs0SnTO

— Braulio (@byYERON) July 10, 2018
I'm not even a Real Madrid fan and this video of Cristiano Ronaldo's best memories at Real Madrid gave me goosebumps. Appreciate greatness. pic.twitter.com/UoqdcXU2Ch

— Your Guy (@IbkThePlug) July 11, 2018
Twt Casillas: "Goodbyes hurt, and more when they come by a player like him. Thank you for what you did for a club that you made bigger than it already was! I Congratulate you on your commitment to want to be the best and go get it! Good luck, in your new stage, @Cristiano!" pic.twitter.com/ZLc8nK4B5Y

— SB (@Realmadridplace) July 11, 2018
CAN YOU BOTH COME BACK pic.twitter.com/Ojp0Ixh9Y5

— Dania (@DaniaJaradat) July 11, 2018
Read full article