Researchers Have Unraveled Bat Lingo and Apparently They Complain All the Time
Bat-speak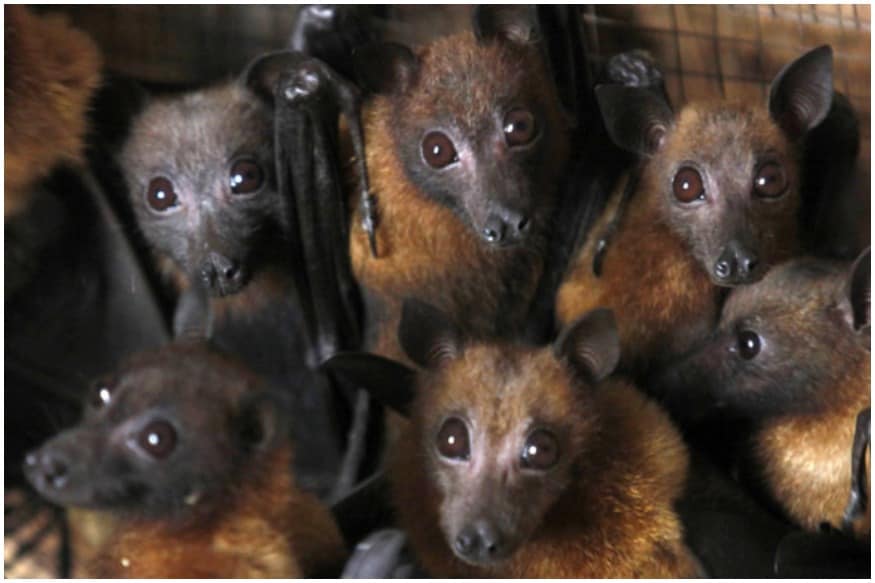 (Reuters)
While understanding human communication is getting harder by the day, scientists have managed to get some insight into the way bats communicate. And apparently, they are saying a lot!
A group of researchers from Tel Aviv University studied Egyptian fruit bats in their colonies. The researchers used machine learning algorithms, used originally for human voice recognition, to discern bat language or the various 'bat-calls' that the creatures make when they gather.
The varying shrieks, unintelligible and often unpleasant to human ears, appear to all sound the same-- of that of aggression. But the study, published in the journal Scientific Reports, suggests that these sounds are actually bats screaming bits of information.
The scientists studied a bat colony for 75 days and analyzed over 15,000 bat calls made during the time they roosted over the period. The sounds were fed to the voice recognition algorithm. The data colluded with video footage of the bat subjects was then correlated to find which one was making a particular call, to whom, and about what. The results it threw up is fascinating to say the least.
Egyptian fruit bats are intelligent animals that exhibit a variety of social behaviors. They gather in noisy roosts to 'talk' to other bats. The researchers concluded that most of the bats that were screaming were doing so when they felt discomforted or had to 'argue' with other bats. Mostly, the calls were to show annoyance or complaint. The tone and voice of the calls changed when the bats interacted with members of the opposite sex.
The scientists want to continue their research and explore more about bat sounds as they feel that understanding animal communications is key to understanding where human languages evolved from.
But while gleaning the origin of human communication from a bat-call may seem like a far cry, the discovery does open up research into the ways in which other mammals communicate, something that scientists and wildlife conservationists have been exploring for decades.
Read full article
Countdown To
Elections Results
To Assembly Elections 2018 Results