Russians Just Proved that They Will Do Anything For Free Pizza, Even if That Means Getting Tattooed
Hungry kya?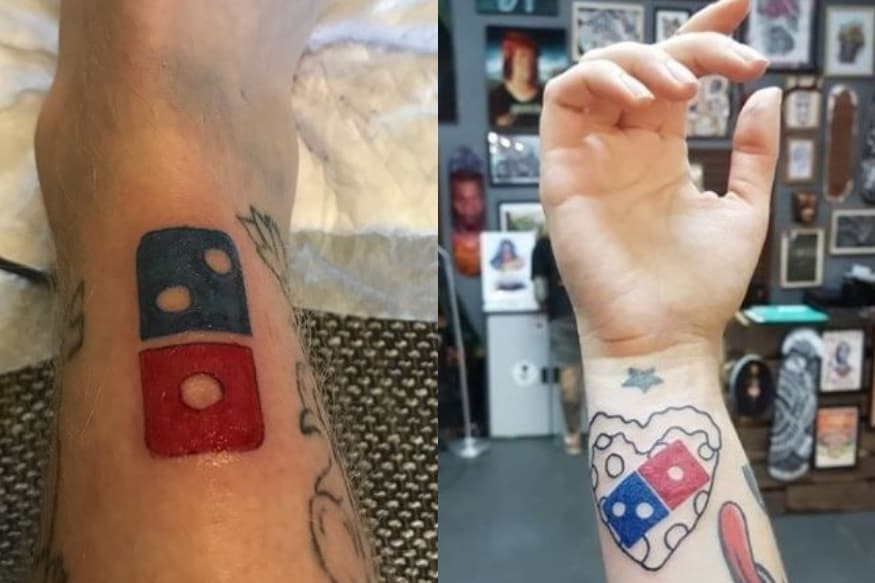 Image credits: @adamovsky_official / @udalenie_tattoo_74 | Instagram
Who doesn't like free pizzas? But what if the 'free' pizza came at a cost of getting permanently inked? Too much effort, right? Apparently not.
Last month, Domino's Pizza, a pizza restaurant chain, sent the Russian netizens in a frenzy after it rolled out an offer that promised 100 pizzas per year for the entire life. Yep.
The catch? To claim the offer, the pizza lovers had to get a permanent tattoo of Domino's logo in a prominent (or visible) place of their bodies.
The pizza brand then asked people to share their tattoo photos on social media accounts and after the authenticity of their tattoos were checked, the pizza lovers would be handed an award certificate -- which gave them the 'right to purchase any Domino's pizza throughout life, at a rate of no more than 100 pizzas per year.'
And the pizza maniacs didn't disappoint. Instagram was soon flooded with Domino's logo and people didn't shy away from sharing their tattooed body parts with #доминоснавсегда.
View this post on Instagram
View this post on Instagram
Soon enough, the pizza chain was overwhelmed with responses. Domino's had to intervene with specific rules to restrict entries.
"Friends, we already have 350 participants"
"Immediately respond to those who are right now sitting at the tattoo master and doing a tattoo. We will include you in the list of participants.
"For those later, we recommend cancelling the appointment, because unfortunately we will not be able to include you."
Get the best of News18 delivered to your inbox - subscribe to News18 Daybreak. Follow News18.com on Twitter, Instagram, Facebook, Telegram, TikTok and on YouTube, and stay in the know with what's happening in the world around you – in real time.
Read full article