Scientists Have Discovered a New Shape-- And You're Made Up Of It!
Geometry just got a little more difficult.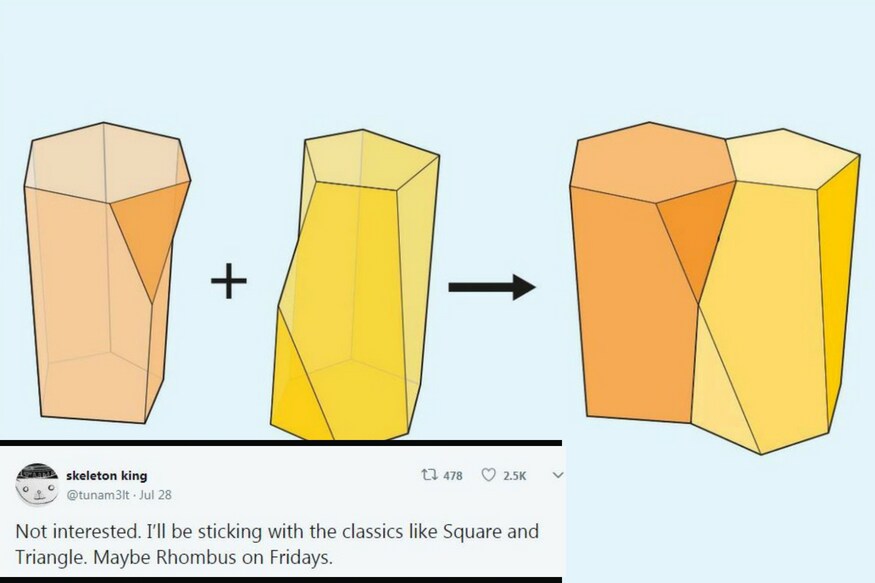 Geometry just got a little more difficult.
Circles, squares and triangles were the easiest shapes. When it got to hexagons and polygons, things seemed to get a little more difficult.
Now, scientists have discovered a new shape - scutoids.
According to a New Scientist report, scutoids may just have been discovered, but they've been existing for a long time now - scutoids exist in our skin!
Epithelial cells, which cover the surfaces of many organs as the safety shields of the body, adopt a previously un-described geometric shape - now, the scutoid - so that the tissue can curve. These blocks can be prism or pyramid like, and the new shape looks something like this.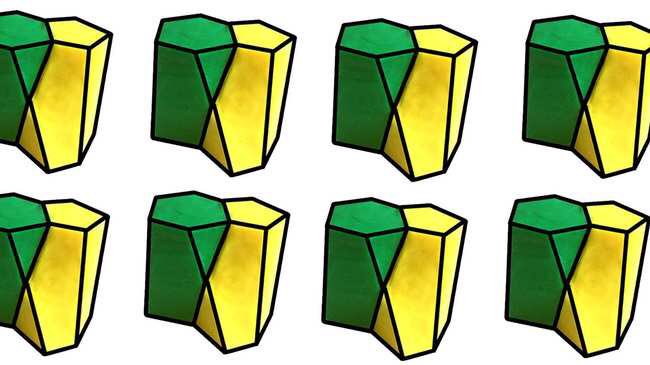 And this shape may seem a little more familiar - because it's a combination of shapes you've already seen before.
Our paper on 3D packing of epithelia is out now. We model curved epithelia and predict that cells adopt a previously undescribed geometrical shape that we call "scutoid". We confirm the presence of scutoids in several curved tissues. Scutoids are nature solution to bend epithelia pic.twitter.com/c6AYlpzFYC

— LM Escudero (@lmescu) July 27, 2018
A new shape called the scutoid has been discovered in our cells https://t.co/ius1QoHRM7 pic.twitter.com/isBGkQ9aSQ

— New Scientist (@newscientist) July 27, 2018
Twitter, is however finding this a little hard to believe.
they're coming out with new shapes? legends https://t.co/0j6yxzXygj

— イーロンマスク (@dvasativa) July 27, 2018
Not interested. I'll be sticking with the classics like Square and Triangle. Maybe Rhombus on Fridays. https://t.co/ewsVsS41pl

— skeleton king (@tunam3lt) July 27, 2018
Ruining my childhood by rebooting shapes smh https://t.co/Pbr0SFBBwE

— F Í A (@punchedmonet_) July 27, 2018
Imagine your high school math teacher "Find the area of this shape." https://t.co/xAEseDBTiD

— Mollie Holtman (@MollieHoltman) July 27, 2018
Some have a more positive, funnier reaction to the new shape.
i used to spend hours agonizing over whether my polyhedra should have pentagonal or hexagonal faces. now, thanks to the scutoid, those days are over

— kyalectics ☭ (@kyblot) July 27, 2018
forget spooning i wanna scut w my boo https://t.co/Nr8OgMDVL3

— grass (@tofupal) July 28, 2018
Today is the day I can finally announce it

I am shaped like a scutoid https://t.co/BjQUt4CQGo

— I Am Not Polite™️ (@cyberbrujaa) July 27, 2018
And as I looked into her big, scutoid eyes, I knew it was love

— I have become scutoid, destroyer of shapes (@sargoth) July 27, 2018
Pretty sure that shape is called "hugging salt and pepper shakers" https://t.co/swWHYURSS2

— Lincoln Michel (@TheLincoln) July 27, 2018
Read full article
Countdown To
Elections Results
To Assembly Elections 2018 Results