Season 4 of 'Supergirl' Will See TV's FIRST Transgender Superhero and We are EXCITED
The show is making history by roping in actor Nicole Maines to play the role of the transgender superhero Dreamer for their next season.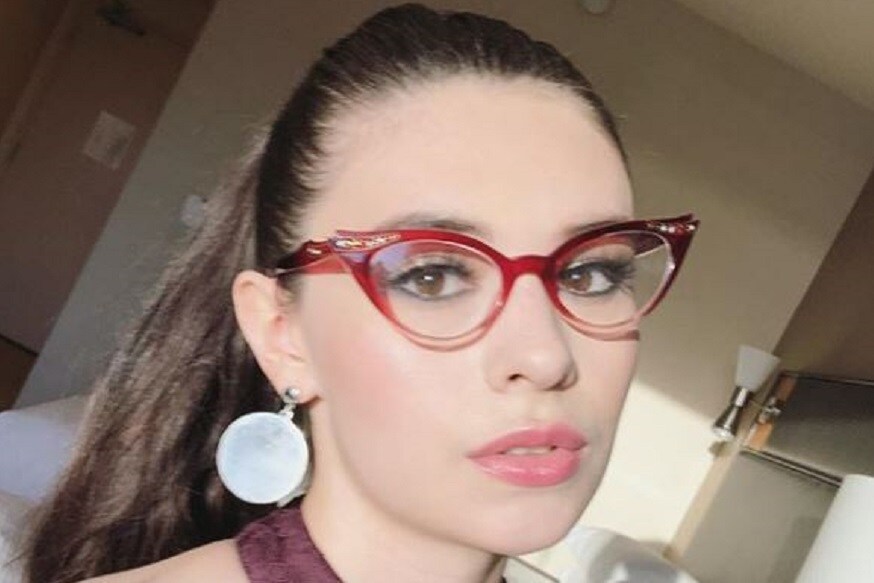 File photo of Nicole Maines (Courtesy: Instagram/@nicoleamaines)
Season 4 of Supergirl would see the bad-ass superhero fighting criminals and flying over the rainbow with TV's FIRST transgender superhero. Yes, the show is making history by roping in actor Nicole Maines to play the role of the transgender superhero Dreamer for their next season.
Nicole, who herself is a transgender woman and a passionate advocate of Trans rights across the US, would be playing the role of Nia Nal who later goes on to become Dreamer the superhero.
The historic announcement was made at Comic-Con in San Diego, California on Saturday. The actor gushed, "It seems only fitting that we have a trans superhero for trans kids to look up to. I wish there was a trans superhero when I was little."
She further said, "I want fans to take away an understanding of trans people. We can be anybody, we can be who we want, and we can be superheroes - because in many ways we are."
The character of Nia Nal, Maines' character on Supergirl, is said to be a spin on the DC Comics character of Nura Nal (a.k.a Dream Girl), who can foresee the deaths of others, however, is not specifically identified as a transgender.
In the show, Nia Nal is a new reporter at the media company CatCo, taken under thea wing of fellow journalist and superhero Kara Danvers, a.k.a. Supergirl. "She (Nal) has this ferocious drive to protect people and to fight against discrimination and hatred," Maines said.
Twitterarti was of course excited about the latest development and congratulated the actor and the show's makers for taking the big step.
We can't wait to see our friend @NicoleAMaines play Nia Nal, the first trans superhero on @TheCWSupergirl! Check out Nicole's speech at the 27th Annual #GLAADawards: https://t.co/3ZS4qPNIam

— GLAAD (@glaad) July 21, 2018
"Now every transgender child will have a superhero to look to and know that they too are seen in society." @NicoleAMaines to play #Dreamer Nia Nal in @TheCW's "#Supergirl" becoming the first #transgender superhero on TV. @TheCWSupergirl ❤️ pic.twitter.com/FyC0YI3xmp — Meghan Stabler (@MeghanStabler) July 22, 2018
Huge step forward seeing the first ever Transgender superhero being cast on television. Nicole Maine to play the role of Dreamer! #MakingHistory #Dreamer #Supergirl 🙌🏻

— Kian Thorburn (@KianThorburn9) July 22, 2018
@NicoleAMaines Congrats on the casting, hope you settle in to Dreamer quickly and have so much fun with the role. No pressure but I am expecting big things.😁#Supergirl #Dreamer

— Gregory Plimpton (@AwkwardMouseCat) July 22, 2018
So happy for @NicoleAMaines being cast as Nia Nal in @TheCWSupergirl! Congratulations! #Supergirl #NiaNal #Dreamer #SDCC pic.twitter.com/5LGjeK8bCu

— Sarah O'Connell (@SarahO_Connell) July 22, 2018
A trans woman playing a superhero!! This the moment I've been waiting for. Can't wait for season 4 #SupergirlSDCC #Supergirl #Dreamer — KAIRA (@hexxg1rl) July 22, 2018
In 2014, actor Nicole Maines made headlines when she sued her school for being denied access to the girl's restroom. The court ordered the school to award Maines with a compensation of approximately $75,000.
Get the best of News18 delivered to your inbox - subscribe to News18 Daybreak. Follow News18.com on Twitter, Instagram, Facebook, Telegram, TikTok and on YouTube, and stay in the know with what's happening in the world around you – in real time.
| Edited by: Parth Sharma
Read full article