Section 377 Verdict: Will the LGBTQ Community Still Be Asked These Bizarre Questions?
Will decriminalising Section 377 put an end to the constant bullying, humiliation and casual subjugation of India's queer community?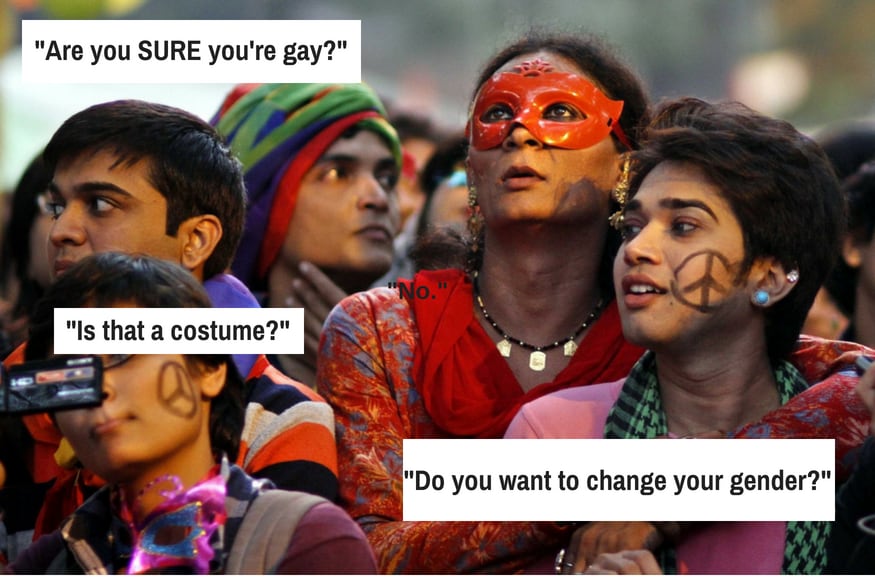 Will decriminalising Section 377 put an end to the constant bullying, humiliation and casual subjugation of India's queer community?
New Delhi: Writing history, the Supreme Court today ruled in favour of of decriminalising Section 377 of the Indian Penal Code.
While India celebrates with the LGBTQ community, questions are bound to arise about the nature of changes that India's queer community can expect now.
Even though the SC verdict is a massive victory, will it be able to put an end to the the prejudice and hatred that affects the LGBTQ community and often passed you 'humour', 'ignorance' or even 'curiosity'?
We asked 12 people from the LGBTQ community to share some of the 'dumb' questions that they have been asked, and how they have dealt with it.
Take a look.
Umm... is it a choice?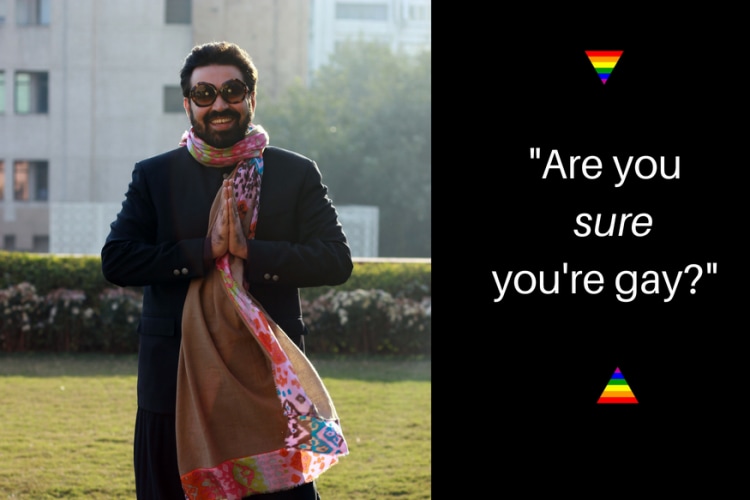 When Keshav Suri, Executive Director, The Lalit Suri Hospitality Group, was asked this question, he didn't have to think about his response. "It's not like I have a choice!"
Other than being a hoteilier, Suri is also a huge advocate for gay rights in India, opposing Section 377 with legal measures.
Suri said that "prejudices exist everywhere".
"I will not shy away from saying that people are insensitive. Their biases can be seen in the snide remarks and sly giggles. I believe in respect to individual and we should stop judging people on the basis of their choices," he said.
2. Yes, a costume of empowerment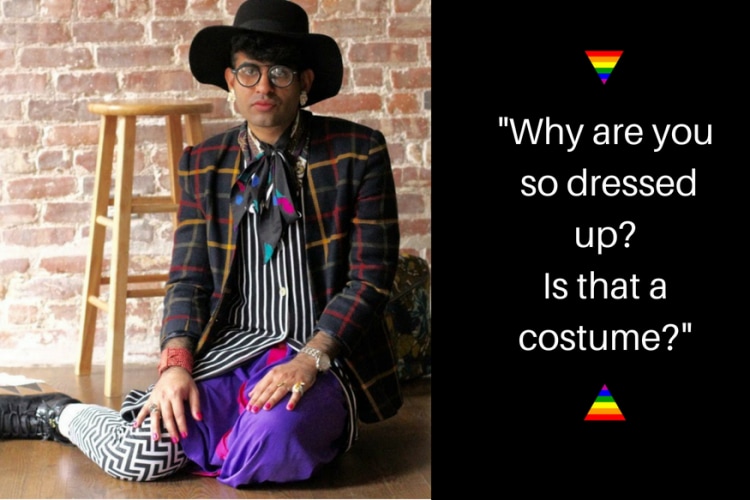 Alok Vaid Menon, is an Indian American performance artist, poet, and LGBTQ rights activist. Vaid-Menon identifies as gender non-conforming and trans-feminine and uses singular they pronouns.
Menon is somewhat of an icon on social media – with over 119k followers, a majority of who are young impressionable people who are struggling to come to terms with their identity. Menon serves as an example of someone who proves that people can exist "outside of your heteronormative gender binary."
But with being a public icon comes scrutiny – and a lot of insensitive questions, about what they choose to wear and who they choose to be.
Menon is often questioned about his dressing, and asked if what he's wearing is a costume. Menon, however, has learnt to respond to these questions well, by now. His usual response is – "No." 
3. Well, it isn't legal in India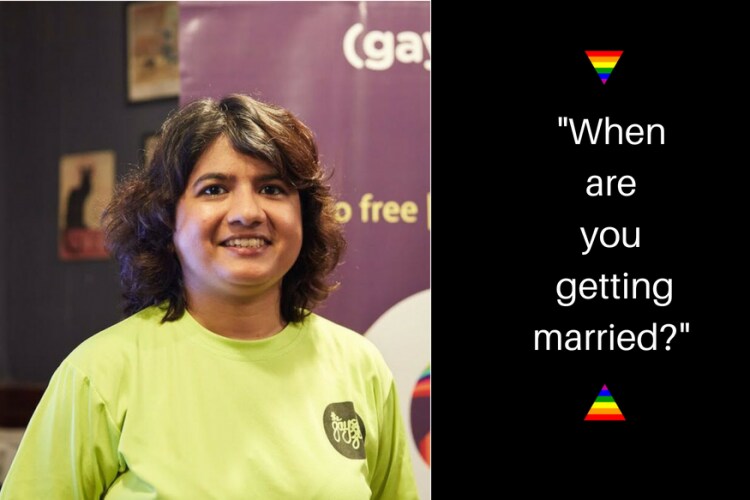 Namrata Sonty Bajaj, who works closely with Gaysi, a safe online space and E-zine for the queer desi based in Mumbai, often gets asked about her D-day.
Thirty two year old Bajaj may be out and proud, but the question doesn't affect her the same way it affects a straight person – because once the question is addressed, she has to go through the process of telling them that she is gay – and then have people question her dressing.
She usually responds to questions depending on her mood. But she hasn't found the one right answer. Usually, she just sticks with "It's not legal for me, yet." This conveys the privilege that straight people have.
Namrata feels that she is lucky that she has broad-minded people in her life who understand her.
4. Do you have to ask me that?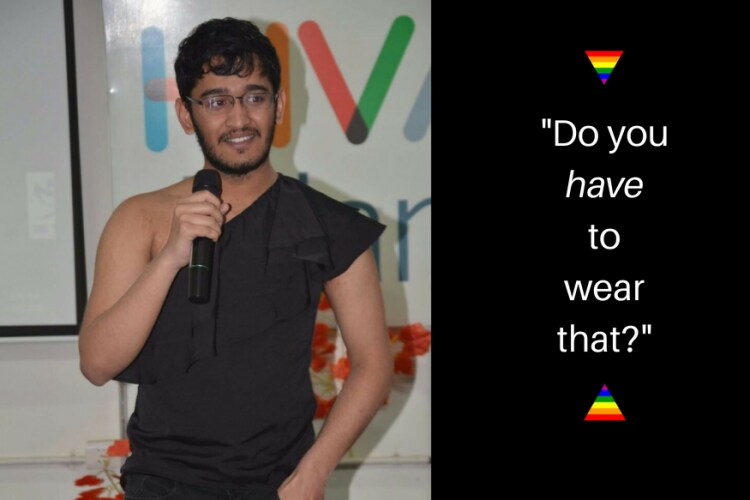 For Rajneesh, who is a B.E Computer Engineer and a poet, coming out to his mother about being into guys was easy. Convincing her about his choice of clothes has, however, been an uphill battle.
Rajneesh, who is gender-queer and does not fit into the usual conventions of being a man, often gets snide remarks like "Nice sandals" when he is sporting heels. However, when he is wearing something like an off-shoulder top, the remarks get meaner.
"Once, one of the servers at the establishment I was eating at, asked me for a picture...I said yes at the time but I was quite scared that I might be circulating on the Internet as a meme soon."
Rajneesh usually responds to the questions depending on the situation. He admits that queer spaces are a lot more understanding, and otherwise, "I carry a pepper-spray religiously."
5. What man? We are women!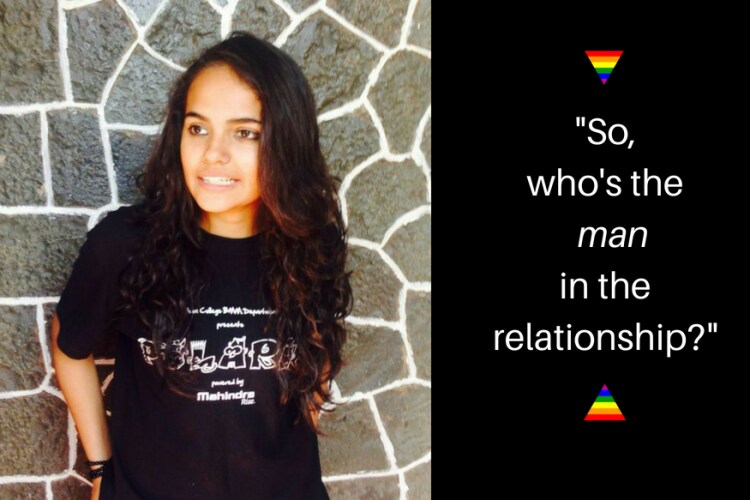 "There is no man – if there was a man in the relationship, I'd be hetereosexual. We are both women" is usually the response of Jo, who is a mental health and LGBTQ activist. She's the curator and editor for Gaysi's online website.
"You don't know what it feels like to be with a man" – is another gem she is used to receiving, which she feels is grossly untrue. "I have been with men, for seven years of my life when I was closet-ed!
She usually responds with humor or laughter. However, sometimes, she is asked intrusive things because her partner is more gender-non conforming than her.  'They assume my partner 'made' me gay." Jo thinks that is atrocious – because she would be gay irrespective of her partner.
She and her partner run a website called "The Queer Question" where they get asked questions - a lot of them-- about their sex life, and while the answer to the question, "How do you have sex?" is something she can reply to with "the same way you do," some of them require a lot more patience.
6. What's wrong with my gender?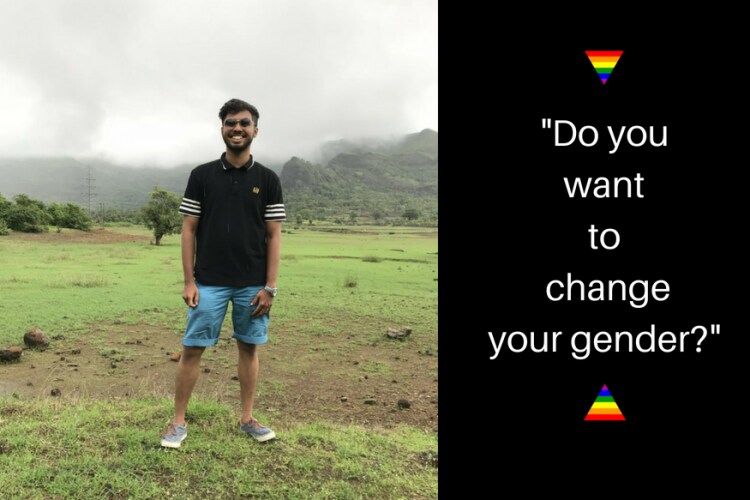 'Baliya' is a transphobic slur for 'ladylike' in Marathi - Partho Kar, an aspiring poet and animator explains.
Partho, who lives in Pune often gets asked transphobic questions - simply because he feels that a lot of people do not want to understand the genderqueer spectrum.
He doesn't really respond well to these insensitive questions he is asked. The replies are usually sarcastic or ignoring them completely.
But he realizes that often these questions stem from lack of awareness. "Anything other than hetero normative behavior is looked down upon," he said.
"Be gay, but be masculine. Be lesbian but be feminine. Even gay and lesbian are simpler identities-- everything else on the spectrum is confusing for them," Partho said. So he tries his best to educate them, sometimes.
7. Yes, we eat pizza on days we are not supposed to!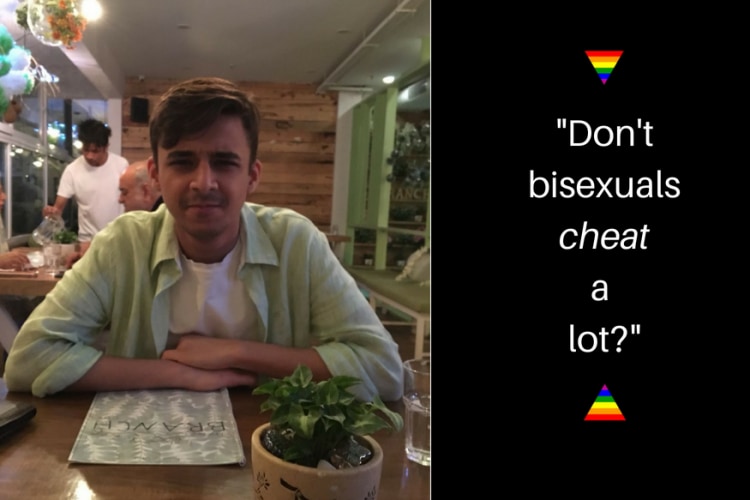 For Siddhanth Pandey, who currently identifies as bisexual, the question stems out of fear, he feels. The fact that you can like more than one gender increases their insecurity.
"Even though people wouldn't admit it, they like to see me as someone who could only be attracted to one gender. Basically, for heterosexuals, I'm gay, and for homosexuals, I'm straight. All of them view sexuality as something 'pure' or 'unadulterated'. Something that couldn't possibly be mixed, or as we like to call it: fluid."
Siddhanth feels that part of the problem is that people don't ask questions once he tells them about his sexuality, and when they do, they're generally not the right ones.
"Given my nature, I tend to lose my templer when anyone around me acts even mildly homophobic, which I know that I shouldn't do since some people are not ignorant by choice. But after dealing with such hostility for years, I have very little patience left," he adds.
8. Wait, is that a real question?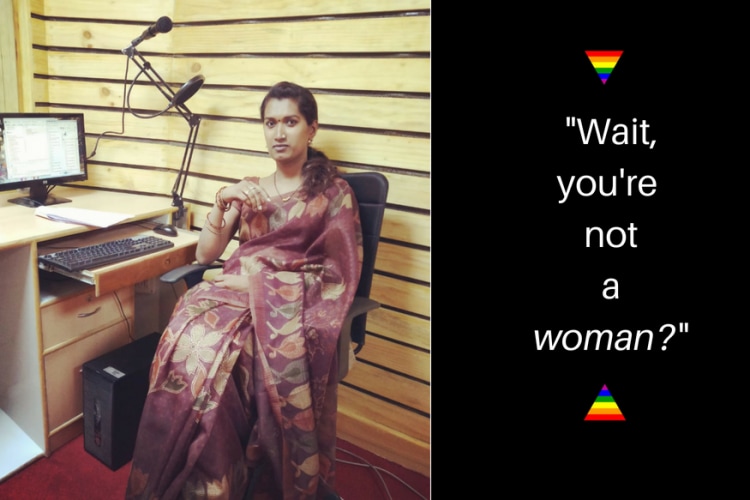 Priyanka, who is India's first ever transgender radio DJ, often gets insensitive questions like whether she is a real woman or not.
Usually, Priyanka, being the cheerful person she is – takes time out to explain their identity and then her profession.
Sometimes she gets hate for revealing this – people say trans-phobic things and also say that she is "untouchable."
It's at this point that she stops being cheerful. But Priyanka still feels it is important to educate them. "We are human beings and we have a right to be treated the same."
"I usually try to speak to the person and make them understand where I am coming from, it is important to show compassion and respect."
Priyanka feels that Indian society has a long way to go and people are immediately suspicious or prejudiced sometimes when it comes to the LGBTQA+ community.
9. Isn't it better to have brains?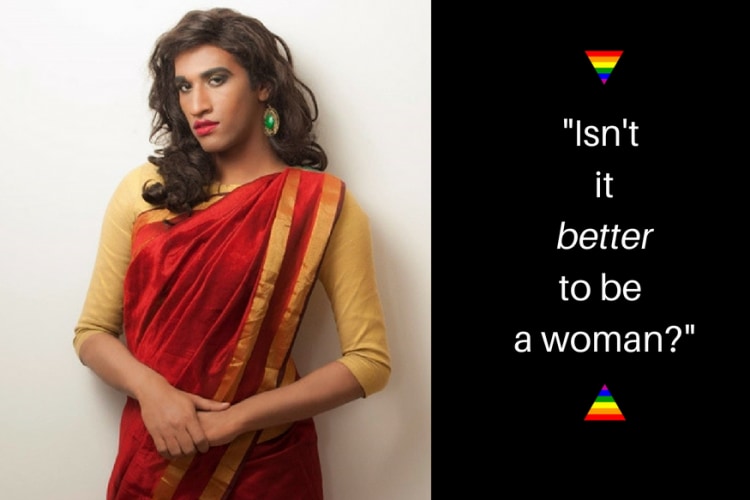 Alex Mathew is a 29 year old gay man who works as a PR professional during the day and performs as a famous drag queen known as Maya. Being put out in the public eye often gets him unnecessary attention – and a lot of insensitive questions.
"Do you walk around as Maya the whole day? Are you a transgender? So if you are a gay man and a drag queen, what gender spectrum do you fall under? So are you the man or woman in the relationship? When are you planning to transition to be a woman? Isn't it better to be a woman?"
People also just jump to make some assumptions - that they are transgender, that they are a sex worker, and are mean and out to kill people.
Maya usually replies with humor or sass, because she understands how people need education on LGBTQA+ community and sensitization training.
10. Definitely not like you did!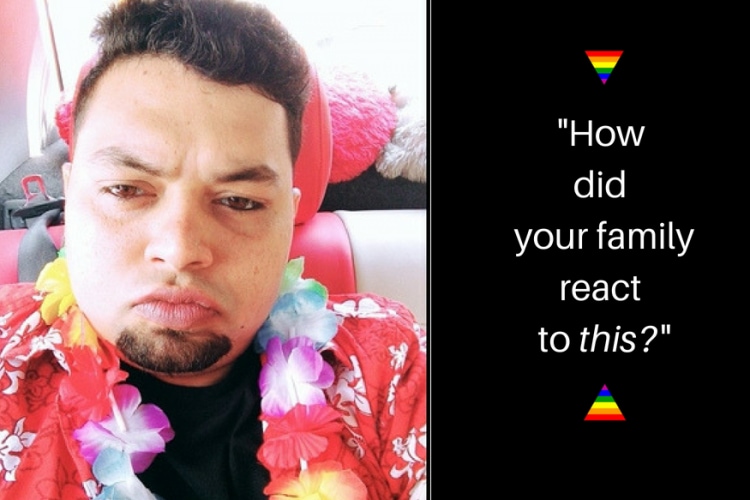 Navin Naronha, is a comedian, improv artist, actor, writer and a podcaster. Navin really does not mind questions or assumptions if they come from a place of inquisitiveness, because he likes answering people's questions pertaining to LGBTIQA culture because there is always a lot of space for everyone to get educated.
When the questions arise out of malice then he usually shuts them down. Especially if they are personal, like what his family feels.
"The most common thing homophobes will ask is – 'Who's the guy and who's the girl in a homosexual relationship?" The idea of a same-sex relationship is entirely lost on them!" he says.
Navin is currently performing a solo comedy show called Coming Out soon.
11. Aap line cross nahi kar rahe hai?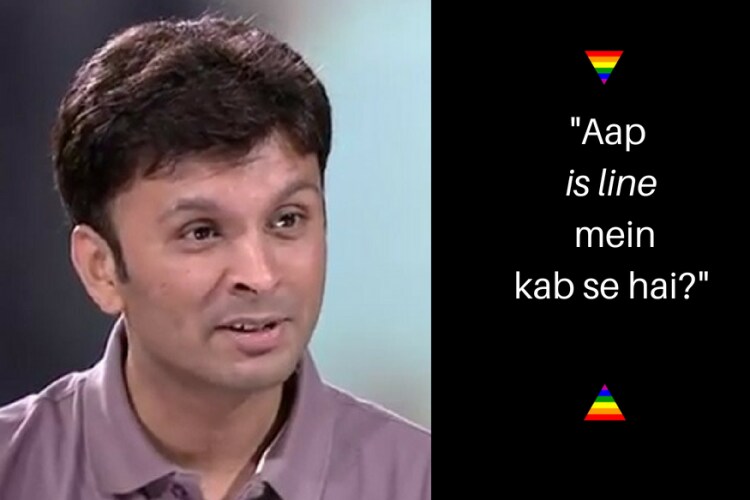 When Harish Iyer, a prominent LGBTQA+ activist came out to someone, he was asked: "aap is line mein kab se hai?". Translated from Hindi, it means "how long have you been in this business?"
"Bachpan se." From childhood, Harish replied and then asked him "And you?"
Shocked, the man said, "I'm not in this business."
Harish clarified that he meant "how long have you been attracted to women?" The man replied, "from childhood." Harish had added that, "similarly, I also was attracted to men since childhood."
Everyday questions like these may seem ordinary, but it's because we are conditioned to believe that they don't mean any harm. If situations were to be reversed, you'd be constantly feeling an intrusion of your privacy and insensitivity at the hands of people you thought were your friends.
With the Supreme Court's decision to decriminalise Section 377, here's hoping that the queer community of India is finally freed of these ridiculous questions and the underlying harassment in them.
Get the best of News18 delivered to your inbox - subscribe to News18 Daybreak. Follow News18.com on Twitter, Instagram, Facebook, TikTok and on YouTube, and stay in the know with what's happening in the world around you – in real time.
Subscribe to Moneycontrol Pro and gain access to curated markets data, trading recommendations, equity analysis, investment ideas, insights from market gurus and much more. Get Moneycontrol PRO for 1 year at price of 3 months. Use code FREEDOM.
Read full article