GET Stock

Quotes


Setting Precedent, Delhi Mahila Court Uses WhatsApp to Deliver Order to Accused in Domestic Violence Case
Using WhatsApp for official court communications has been frowned upon before.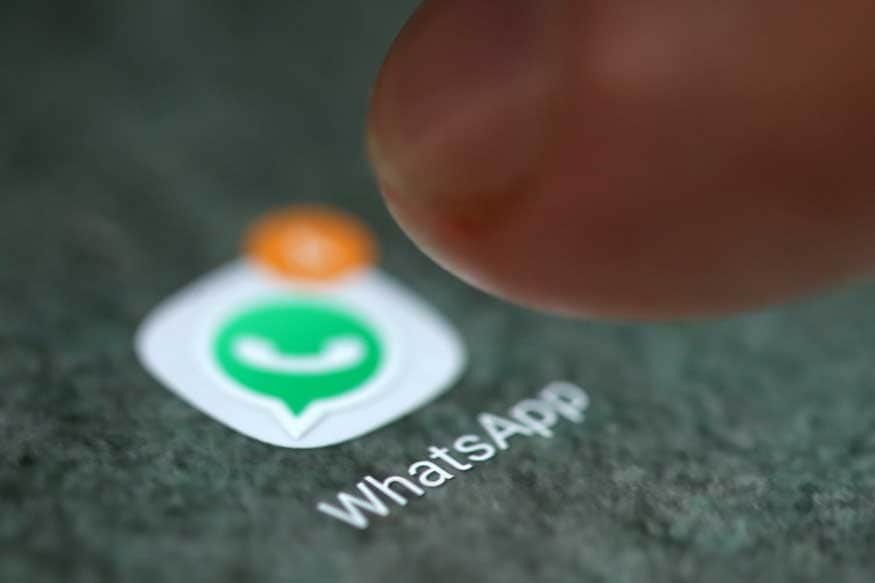 IT Ministry Wants WhatsApp to Prioritise Fake News Issue Over Payments Service Plans (Photo: Reuters)
New Delhi: Keeping up with the times, a Delhi Mahila Court recently delivered an order to a litigant through WhatsApp.

The Metropolitan Magistrate (Mahila Court) in Delhi was hearing a case of domestic violence and child custody, Times of India reported.

After hearing the account of the complainant, the court ex parte ordered that her husband and in-laws could not forcibly separate the woman's child from her and take him to the father's home. Apart from that, the court also said that the order may be delivered to the respondent via WhatsApp.

This is not the first time that a Delhi Court has used the messaging service to issue official communication.

In March 2018, a Delhi Mahila Court under Metropolitan Magistrate Surbhi Sharma Vats allowed a woman complainant to send an official summons to her husband via WhatsApp in a case of alleged domestic violence. Under normal circumstances, sending an official summons takes up to two weeks but owing to the fact that the husband was absconding in Australia without paying maintenance to his wife and minor daughter, the Court accepted the suggestion of the complainant's counsel.

In May 2017, Justice Rajiv Sahai Endlaw of the Delhi HC allowed a plaintiff to send summons to the respondent via WhatsApp. Later in May, another civil court judge allowed the 'two-blue-ticks' on WhatsApp as proof of the receipt of official communication is a property dispute case.

With rising questions against its credibility and its alleged role in spreading hateful content and fake news in the country of late, the 'officiality' of a WhatsApp text has been debated by many.

In 2018, the BMC had allowed the use of WhatsApp to send official notice to a defendant in a case of copyright infringement. The order notice consequently led to the stay on the release of the Kannad film 'Pushpaka Vimana', which was allegedly 'inspired' from another work.

However, according to an Asian Age report, Bombay HC had later responded saying that the instance should not be interpreted as the norm and that the court had only allowed it in this case. The court held that sending summons was an official function of the court and that it could not be done on social media.

Incidentally, just a few months later in June, the Bombay HC ruled that a litigation notice sent via WhatsApp was just as legal as a physical document. The ruling came in response to a case regarding a credit card defaulter who had been evading payments despite the bank sending legal notices over electronic mail and WhatsApp.

The Delhi Mahila Court's decision to deliver an ex parte order via WhatsApp may serve as a strong precedent for such cases in future, especially where speedy action could bring swift relief to the complainant.



Read full article