Sexism in Geek: Why I am Relieved that 'The Big Bang Theory' is Finally Coming to an End
No more of Chuck Lorres's casual and patronizing normalization of female subjugation and sexism.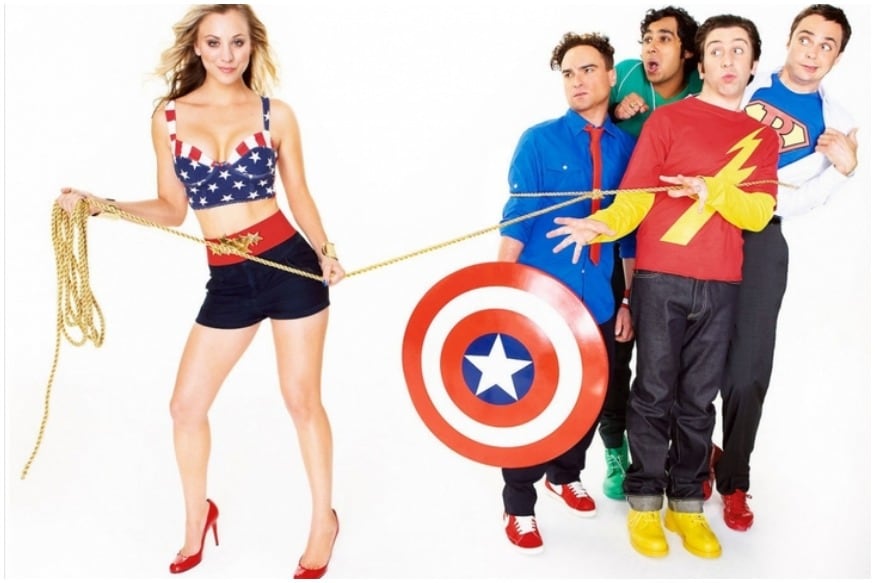 No more of Chuck Lorres's casual and patronizing normalization of female subjugation and sexism.
After stretching on and on for eleven years, CBS's television show 'The Big Bang Theory' is finally coming to an end. The show makers announced recently that the twelfth season of the show is slated to be the last one, much to the dismay of the sitcom's cast and its millions of fans who have by now eulogized the at best hackneyed and stereotypical portrayals of the geek subculture as a bible for geeks and nerds across the spectrum.
The show's premise – four dysfunctional nerd boys who have each faced their fair share of bullying thanks to traditional society of hypermasculinity – appeared fresh and right off the woke-wagon in 2007. It glorified a different kind of 'soft' masculinity that is often missing from the mainstream, addressed issues many often brilliant men face due to lack of social skills, and laid bare the seemingly cute and bungling private lives of four underdogs, fighting the odds to make it in their careers and love-lives.
Sweet, right?
But did you ever wonder about the women on the show? Did some of the male characters' perverse behaviors toward women make you feel uncomfortable? Did you notice the belittling of women characters just to make a punchline hit harder? If you did, then welcome to the OTHER section of BBT followers who instead of mourning the show are very happy indeed that it is finally drawing to a close.
Fans would trash this article critique faster than Sheldon Cooper could say 'misogyny rules' but it is true that the show propagated sexism, used sexist character tropes to revive lazy storylines, normalized creepiness and even indulged in sexual assault toward women, manipulated audiences to feel empathy and sympathy for the male protagonists, the poorly written man-children who despite their genius know not better than to rely on veiled perversity and dirty jokes for laughs.
Let's take a walk through all the male characters on TBT to better understand the blatant misogyny of the show:
Sheldon Cooper
Dr Cooper was from the very start portrayed as a super-genius who is not well-adjusted with societal norms and relations and is often caught awkwardly annoying people in the garb of social disfunction. While Sheldon is a genius and can otherwise understand every concept and complexity under the sun including anthropology, it is a bit weird that he is unaware of the concept of sexism, especially in today's day and age. While his character's backstory – a drunk father and a mother who turned zealously to religion to avoid dealing with him – may be an explanation for Sheldon's sexist and belittling attitude toward women, it certainly is no justification. And while it is true that men with gifted intelligence can sometimes not know accepted social skills, Sheldon's expertly academic misogyny was often barbaric and directed specifically toward women, especially women professionals.
Examples?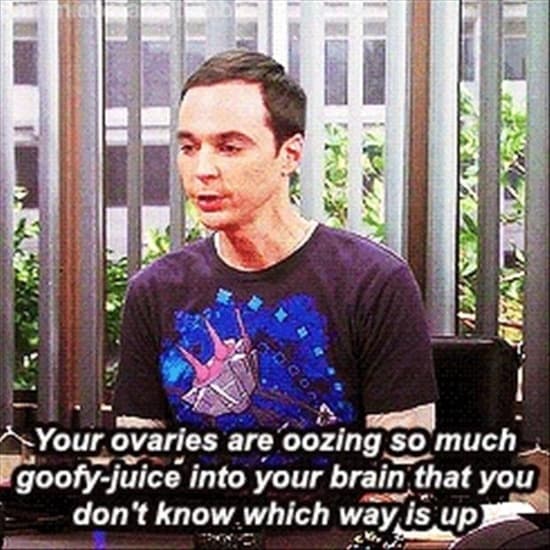 In Episode 12 of the show's sixth season, Sheldon tells his woman lab assistant that she isn't succeeding at her job because women are like an egg salad sandwich on a warm day: full of eggs and only appealing for a short time. That's classic workplace sexism if you were wondering. While the show addressed it as sexual harassment, the fact that Sheldon's limited social skills rendered him unable to decide if it was appropriate behavior led to him getting off without so much as a warning or understanding of what he did was wrong. At home, Sheldon is often potting shots at Penny's menstrual cycle, implying that anytime she is angry or upset, it's because she is on her period. Classic dismissal of serious female physical problems. He also keeps making 'bimbo jokes' about her, something that Penny's character minds only slightly. The instances are endless.
Rajesh Koothrapali
This character is written to depict an Indian astrophysicist with insecurities and social anxiety so crippling that he is rendered mute in front of women – until he gets some booze in him and becomes a regular, filth-mouthing creep who only sees women as objects of sex. Raj is often seen passing lewd and sexist comments to women once he is drunk. And his lack of remorse for the activity later when he is again rendered mute in female presence, as well as lack of censure from his social circle – the gang – that normalizes cat calling and drunken misbehavior with women is portrayed in the garb of adorable anxiety. How convenient. Remember that episode where he strips in front of a female character without her consent in the middle of a restaurant? Or the one where he invites a female scientist to discuss work in his bathtub? (Cringes in Indian).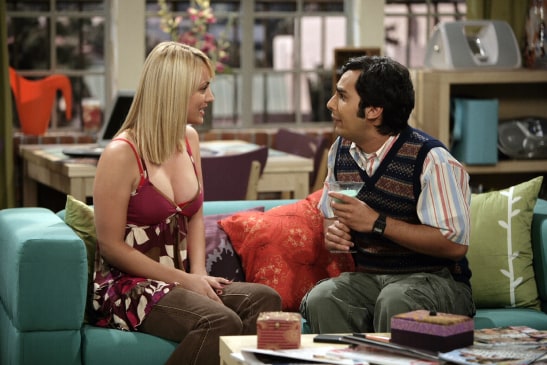 Howard Wolowitz
With Howie, we come to a more toxic form of sexism that the show tried to pass off as normal, even endearing. Howard was portrayed as a sex-starved male who obsesses about women and about having sex with them and often ignores the fact that these women may not give him the consent for physical engagement. Until his wedding to Bernadette in Season 8, Howard remained a pestilential pervert who would often try to record footage of women without their consent, try to 'get in their pants' through various (mostly unsuccessful) tricks, and then normalized it by putting on a beaten expression and sob story at the end of the episode.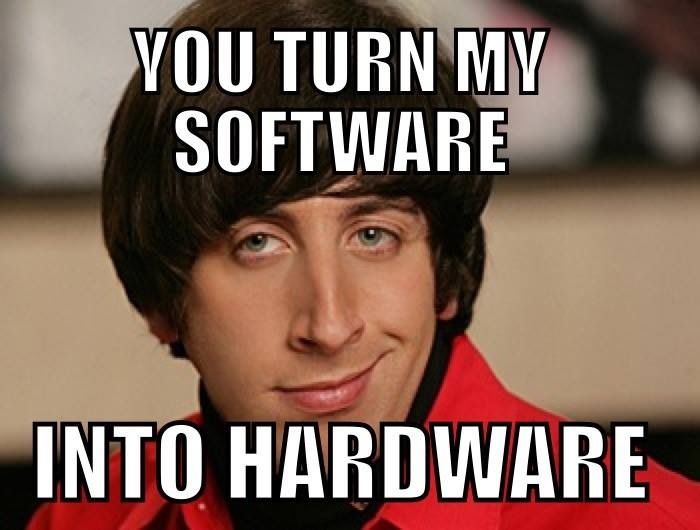 You as an audience are supposed to feel sorry for this guy's complete lack of respect for the rights and privacy of women because hey – he's tiny and oppressed by hyper-masculinity – that absolves him completely from his own sexism, right? In fact, even after his marriage, Howard continued to normalize gender roles by insisting that his wife Bernadette, who is a more accomplished scientist in her field than he is in his, take up the role of his mother as the chief housekeeper of their home. And she does!
Leonard Hofstadter
While Leonard, who is the presumable ring leader of the brain-gang, may appear to be well adjusted and aware of women's rights, and even at places offers a reservation or critique of sexist or misogynistic behavior when the others indulge in it, he is at much at fault in normalizing the show's sexism.
By offering the critique, the makers of the show ensure that you as an audience know that the show is innocent. In Leonerd's meek denouncements, the show basically wants to say that the sexism is only used as a comic trope, a joke, and is harmless as the show itself is aware of the problematic implications of such scriptwriting.
By just pointing out misogyny in others, Leonard redeems himself (and the show) from the crime, and disguises it as 'ironic'. Leonard also incessantly pursues his 'hot' neighbor Penny, and doesn't shy away from resorting to manipulative tricks to get his way, even after she finally agrees to sleep with him. Also, the show's insistence on making Penny dress in suggestive costumes pretty much ALL THE TIME also points to the fact that the character really doesn't care about its apparent lack of depth and dimension and happily agrees with the writers' schemes of promiscuity. Remember the Wonder Woman costume? Or the bodacious gown she wore in order to help her boyfriend get ahead in her career?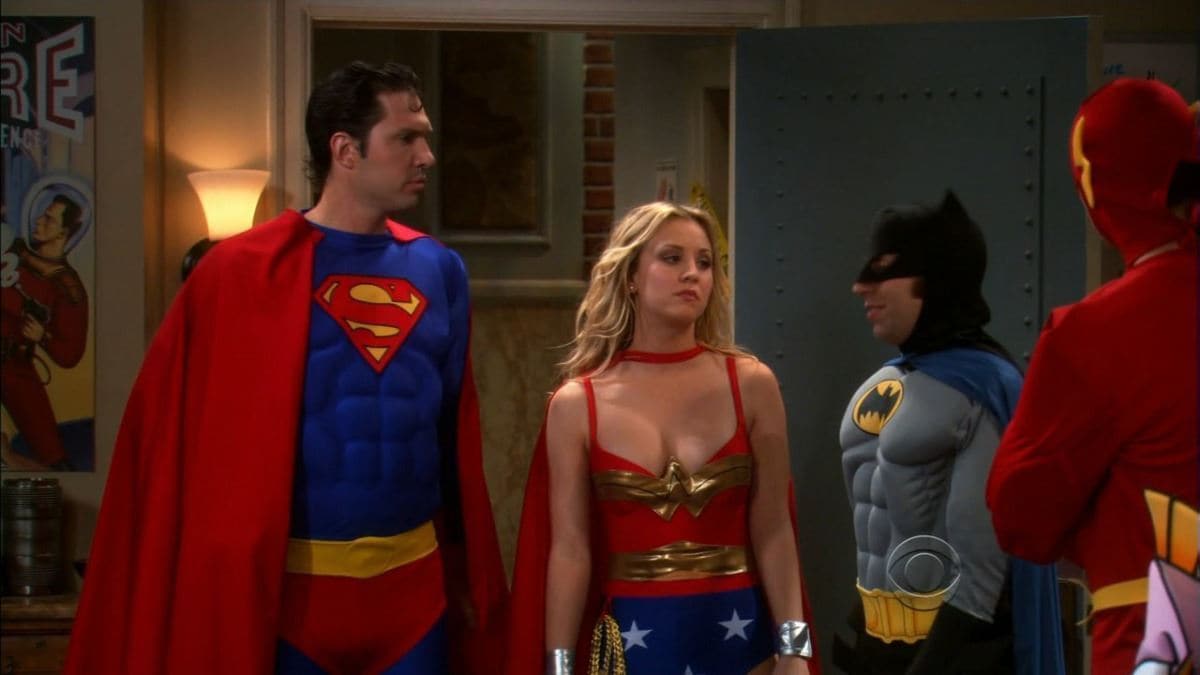 That the show, made by Chuck Lorre – the creator of the previously never-ending sexist extravaganza, 'Two and a Half Men'- continues to be known as a testament to the underdogs is troubling as it indicates that audiences are ready to accept misogyny on screen, given it is wrapped in the shiny tinsel of woke witticism and academic references.
And the fact that even the women characters often ended up justifying the sexism – Amy Farrah Fowler giving in to Sheldon's every word, Bernadette behaving as Howie's caretaker and Penny's consequent servitude to the 'hot girl' trope and acceptance of the pestilential Leonard, make it even worse.
The main problem of the show's sexism is that it propagates what experts now call 'benevolent sexism,' a kind of sexism that appears harmless but works wonderfully in normalizing small instances of serious misogyny. It's okay to blame it on her hormones.
And the show gets no blame because, hey! How can some poor comic book nerds and scientists be sexist? Aren't they the dormant-cool ones shunned traditionally masculine jocks and male models?
Aren't they the sensitive ones? How can THEY oppress women? Speak to any woman who is part of geek subcultures or women in academia across the world to find out how.
So while many fans have 'sad-reacted' to the news of the end of the show, it is with some relief that the writer writes this piece. No more of the cantankerous voice of Dr Cooper telling women what they cannot do. No more of the creepy overtures of Raj and Howie, spying on the houses of supermodels using illegal government machinery. And no more of Chuck Lorres's casual and patronizing normalization of female subjugation and sexism.
Get the best of News18 delivered to your inbox - subscribe to News18 Daybreak. Follow News18.com on Twitter, Instagram, Facebook, TikTok and on YouTube, and stay in the know with what's happening in the world around you – in real time.
Subscribe to Moneycontrol Pro and gain access to curated markets data, trading recommendations, equity analysis, investment ideas, insights from market gurus and much more. Get Moneycontrol PRO for 1 year at price of 3 months. Use code FREEDOM.
Read full article