Shashi Tharoor Accepts Defeat After Kids Pronounce 'Floccinaucinihilipilification' With Ease
Children are beating Shashi Tharoor at his tongue twisting words.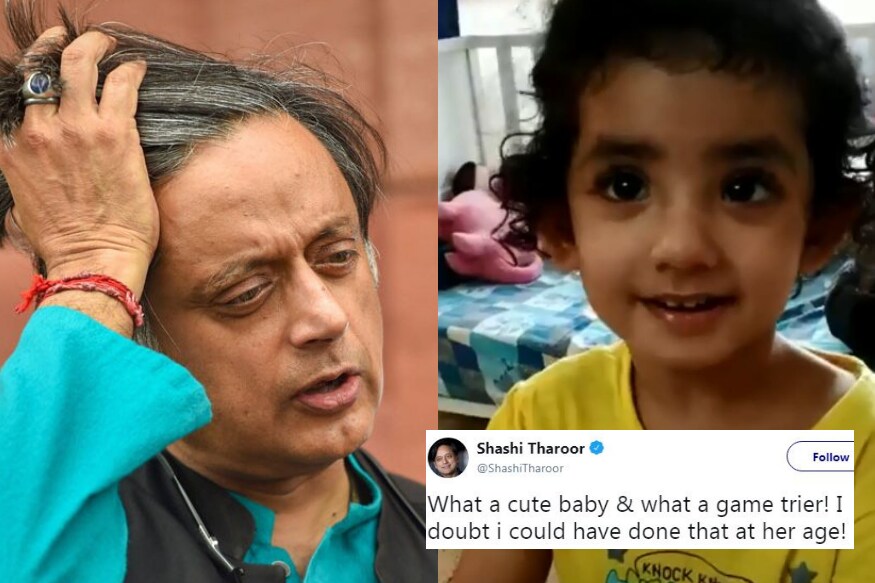 (Image: Twitter)
Shashi Tharoor broke the Internet on Thursday with 'floccinaucinihilipilification'. Flo... what? Floccinaucinihilipilification. Yup. Everyone has a hard time trying to keep up with Tharoor's 'extensive vocabulary'.
But while the young millennials are hiding their fear of big words (read: Hippopotomonstrosesquipedaliophobia) by making memes on Tharoor's vocabulary, the kids went a step ahead by trying to pronounce some choice words from Tharoor's repertoire of long words.
This little kid did it. #Floccinaucinihilipilification pic.twitter.com/ivoSJQqMx0

— Ramdas (@ramdasrocks) October 10, 2018
#floccinaucinihilipilification the kid is doing a better job than me or you or all of us pic.twitter.com/AVqmTKf61N

— PS (@purnimashukla) October 11, 2018
ഇംഗ്ലീഷ് പണ്ഡിതൻ ശശി തരൂർ പ്രധാനമന്ത്രി നരേന്ദ്ര മോദിയെ വരെ കുഴക്കിയ Tweet.....#floccinaucinihilipilification( "മൂല്യം കാണാതെ ഒന്നിനെ തള്ളി കളയുക" )പ്രിയ സുഹൃത്തുക്കളായ അർച്ചനയുടെയും സുജിത്തിന്റെയും മകളുടെ അപാര പെർഫോമൻസ്.. കാണൂ... #pronounce pic.twitter.com/rPUes7dLXH

— Shan Varghese (@ShanVarghese4) October 11, 2018
This one is from @RevathyNS kid Nihit. #Floccinaucinihilipilification pic.twitter.com/dCaHyY2Vpn

— Ramdas (@ramdasrocks) October 10, 2018
@ShashiTharoor Sir you've done this to the whole country 😂My two year old tries #floccinaucinihilipilification #tharoorianenglish pic.twitter.com/NxdxkYFaVZ

— Suganndha Mehrotra (@Suganndha) October 11, 2018
Of course, Tharoor noticed and he even acknowledged it on his Twitter handle by retweeting videos, apologising for 'doing this to the young' and claiming that he could have never done the same at their age.
Apologies for doing this to the young! https://t.co/QIoZnY9CED

— Shashi Tharoor (@ShashiTharoor) October 10, 2018
What a cute baby & what a game trier! I doubt i could have done that at her age! https://t.co/6EBCfgLemV

— Shashi Tharoor (@ShashiTharoor) October 12, 2018
Read full article
Countdown To
Elections Results
To Assembly Elections 2018 Results