She Can't Use Internet But is Called 'Google Bebbe': Meet Punjab's History Wizard
So why the nickname? Like Google, she can answer all your queries when it comes to Sikh history. Her extraordinary memory means that all the events going back centuries are on her fingertips.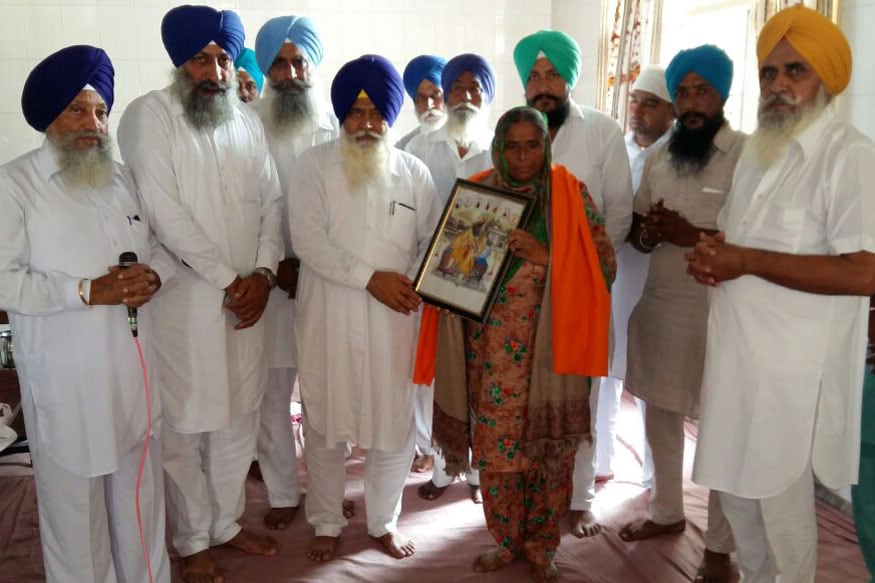 A 50-year-old woman from Fatehgarh Sahib who is popularly known as 'Google Bebbe' in the region for her incredible knowledge in Sikh history.
Chandigarh: Prodigies Kautilya Pandit and Abhishikt Kumar Gupta have something in common with Kulwant Kaur, a 50-year-old woman living in Punjab. People around them have added 'Google' to their name.

While the two boys, aged 10 and 5 respectively, are known as 'Google Boys' , Kulwant Kaur is affectionately known as 'Google Bebbe'.

But Kaur does not even know how to Google and has only studied till Class IV.

So why the nickname? Like Google, she can answer all your queries when it comes to Sikh history. Her extraordinary memory means that all the events going back centuries are on her fingertips.

Kaur, who was born in Agra, had shifted to Fatehgarh Sahib District after getting married. She lives with her family in Manaila village.

"I know that Google is used to search for information but I have never used it. Youngsters of my village call me by that name though," she says while pointing towards her mobile, one of a bygone era without Internet connectivity.

Her unusual talent has made her popular in the region. "At times when I'm travelling in buses, people come to me and ask me if I am 'Google Bebbe'. They have either seen my interview on TV or have read about me in local papers," she says.

Amazed by her skills, various social service organizations have honoured her for her knowledge related to the state. Disha Welfare Trust organized a seminar at Davinder Ahuja School of Khedi Nodh Singh village recently where she answered various students' questions with ease.

"I have grown up listening to tales related to history from my grandparents, parents, paternal and maternal uncles and aunts. They would often share stories from the times of Lord Rama and erstwhile kings like Ashoka and Prithvir Raj Chauhan and tales of our brave warriors. It is only then that I got inclined towards history," she said.

Social activist SPS Oberoi was so impressed by her that he offered to help her enroll in Punjabi University, Patiala. When a Welfare Trust organised an award show, they asked her random questions and she wowed them with her exceptional knowledge.

A college in Kharar also organised a programme revolving around history where she left students of B.Tech, M.Tech and B.Sc stunned by her knowledge.

She says she often read old books, newspapers, scriptures and other books on religion. "I have read endless scripts and books, but I still consider that I have partial knowledge of history. Not many in Punjab know about Sikh warriors like Sardar Tharaj Singh, Bhai Hathu Singh, Bhai Bhagad Singh, Bhai Pahada Singh, Bhai Balaka Singh, Bhai Bhooma Singh, Bhai Amar Singh," she added.

Kulwant strongly feels that youngsters must read about their history. "No matter which stream of study they follow, they should keep reading about the history of their own country and the state. It is only then that they'll be able to carry forward true knowledge for the next generation."

(With inputs from Gurdeep Singh, News18)
Read full article
Countdown To
Elections Results
To Assembly Elections 2018 Results