0/288 Seats ((145 Seats to Win)
Alliance
BJP+
YSRCP+
TDP+
INC+
OTH
Wins + Leads
133
31
31
18
13
+/- 2014
+12
-06
-02
+01
0/90 Seats ((145 Seats to Win)
| Alliance | BJP+ | INC+ | BJD+ | OTH |
| --- | --- | --- | --- | --- |
| Wins + Leads | 133 | 31 | 18 | 13 |
| +/- 2014 | +12 | -06 | -02 | +01 |
'She Took an I-Pill, But Hadn't Even Had Sex': Doctors Reveal How Most Indians Don't Get Any Sex Education
'They never really consummated their marriage. Yet, they came to me, wondering why they were not getting pregnant.'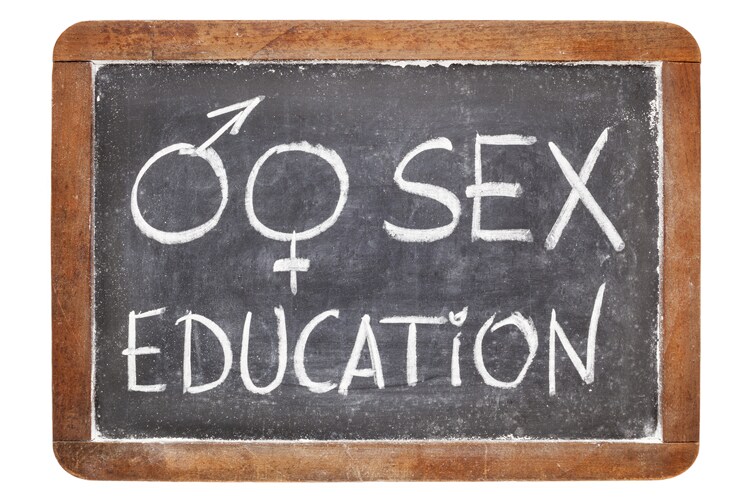 Despite being the country that literally wrote the book on kinky ways to have sex, India can be particularly clammy when it comes to matters of the carnal persuasion. So much so that any mention of sex, veiled or brash, is enough to make a hitherto self-respecting man or woman cover their ears and run at the drop of a condom. So strong is the culture of silence around sex that many Indian couples do not even know what sex is till the time they are forced to encounter it after marriage.
According to Delhi based physician Dr SV Kutty, many young people, especially from lower and middle-income families, have absolutely no sex-education or even basic knowledge of human anatomy and reproduction.
"I get many young people, especially women who come to me. Most of them don't have any sex education and only come to a doctor to prevent or speed up a pregnancy," Kutty said.
She mentioned the case of a 17-year-old girl who had come to see after taking an iPill. "She had been intimate with her boyfriend and was now worried that she would get pregnant. She had already taken a pill. On speaking to her, I realised that she hadn't had sex at all! In fact, she did not even know how male genitalia looked. She had simply kissed the boy," Kutty narrated.
Kutty was appalled at the lack of knowledge among young people with regard to sex but also at the immense pressure they face to 'hide' their sexual activities.  She shared the incident in a Facebook post and wrote about the morality that bound young people to look at sexual exploration as perversion. She also outlined how throughout their interaction, the patient tried to convince her that she was a 'good girl' and that she just did not want to get pregnant or be found out.
Kutty also said that despite the fact that the women (and men) wanted to avoid pregnancy, many had very little idea about contraception. Kutty, who is a former physician at AIIMS, said that in rural and semi-rural areas, most people who wanted to avoid a pregnancy considered over-the-counter contraceptive pills such as the I-Pill the best form of avoiding pregnancy. However, I-Pills come with their own side-effects that women are not aware of. Repeated use causes hormonal imbalances and menstrual problems.
"It is then that they come to the doctor because then parents get to know that periods are late," Kutty said. It is not just preventing pregnancies, many couples do not know how to conceive in the first place. Fertility expert Dr KD Nayar said that most of the couples who came to him were completely clueless about what infertility is or the factors that cause it. However, some couples were so in the dark that they did not even know what they really had to do to conceive a child.
"We once got a couple who were both working in multi-national companies and were married for six months. One had day shift, the other had night shift. So they never really consummated their marriage. Yet, they came to me, wondering why they were not getting pregnant," Nayar recalled.The couple had moved in and started living together and thought that was enough to conceive a child.
In another instance, Nayar who is the Sr Vice President of Indian Infertility Society said that a couple who had been married for some years came to them seeking help as despite having sex they were not consuming. After talking to both patients separately, it was revealed that the husband was homosexual and thus would never really ejaculate. Nayar added that the taboo around such topics prevented them from ever discussing it before until the time the crucial information was finally revealed in a doctor's chamber.
"The general trend in India is to blame the woman in case of infertility. But that's grossly inaccurate. Men have as much chances of being infertile as women. It's a medical condition and there is no shame in it. Yet here it is unmanly for a man to be infertile or inauspicious in case of a woman,".
One of the common misconceptions among women in rural areas is that 'God' puts the baby in the belly of the mother. This is often groups for morally controlling a woman as only those women who are 'good' will be blessed or honoured with the baby. Most women in rural areas of Bihar, Jharkhand, Rajasthan, Madhya Pradesh and Uttar Pradesh have no agency over their bodies and look at themselves as mere baby-carrying vessels.
Gynaecologist Cecil Kanungo who practices in Ahmedabad, Gujarat, said that teaching reproductive and sexual health to children was the first step toward achieving a better-informed populace as well as an improved maternal and neo-natal healthcare system. and it all starts with sex!
Only through dedicated studies in classrooms can this taboo that surrounds sex be broken. She also added that apart from sensitizing people, it was important to sensitize doctors. Many women are shamed by doctors and technicians when they try to approach them for abortions or questions. The fact that most Indian parents and relatives are hostile to the idea of accepting that their young are 'sexually active', despite an abundance of accessible, sexually gratuitous content available results often obliges young persons to indulge in sexual activity and then work furiously to hide it, lest they be called a 'bad' girl or boy.
"Doctors are aware of these problems and they need to take active steps to reduce this taboo. Encouraging patients to speak freely about their experiences, educating them about the human body, even if they don't specifically ask for it, these are responsibilities of those providing healthcare services," Kanungo said.
But even doctors have their own biases. Delhi-based Aparna Barik (name changed) was 22 when she had an unwanted pregnancy. When she went to gynecologist for an abortion, the doctors allegedly made her listen to the 'baby's heartbeat' in an attempt to dissuade her and one of the sonography technicians (both women) told her that so many unlucky couples were waiting to have babies and yet here she was, aborting her child. This is the kind of attitude that reinforces the culture of silence that plagues sexual matters, even in urban areas.
As far as the rural and semi-rural areas are concerned, the Anaganwadi network has in recent years started to cater to the menstrual and reproductive health of women in villages and rural communities of certain states. But despite that, large sections of the population still remain unaware of how the human body works.
Get the best of News18 delivered to your inbox - subscribe to News18 Daybreak. Follow News18.com on Twitter, Instagram, Facebook, Telegram, TikTok and on YouTube, and stay in the know with what's happening in the world around you – in real time.
Read full article