When Sachin Batted With Tissues in Underwear and Sourav Ganguly Was Held at Gunpoint
Sachin Tendulkar played for Pakistan before he did for India.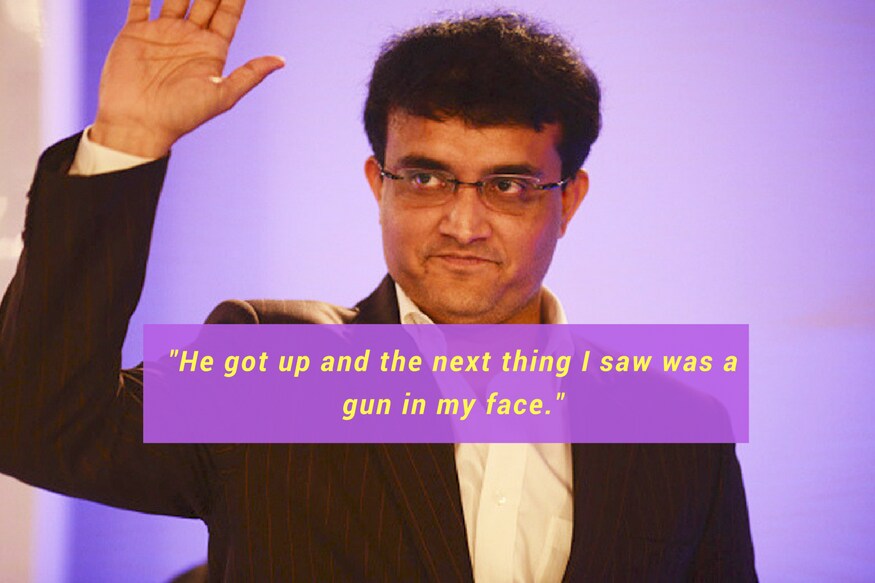 Photo credits: Getty Images
Considered a religion in our country and followed by a billion Indians, cricket has its own share of "secrets".
Embarrassing anecdotes behind great innings, dressing room talks, excerpts from cricketers' autobiographies, there's much more than what we witness on the field.
With the help of this Quora thread, we unveil a few big Indian cricket "secrets" that, chances are, you didn't know about.
#1 Shahid Afridi scored his fastest ODI 100 using Sachin Tendulkar's bat
Yes. Boom Boom Afridi scored the fastest 100 using Master Blaster's bat. On 4 October 1996, 16 years and 217 days old Afridi hit the fastest One Day International century in a 37-ball performance against Sri Lanka. Interestingly, it was also his very first one-day innings.
Young and fresh into the team and lacking basic cricket kit, Afridi was provided with Pakistani spinner Saqlain Mushtaq's boots and helmet. But the iconic bat was given to him by pacer Waqar Younis during net practice.
"I had just got into the Pakistan team and during nets in Nairobi 'Wicky Bhai'gave me a bat and said, play with this and see. It is Sachin's bat," Afridi told Gulf News.
"It will always be one of my treasured possessions as I used it in my very first one-day match playing for my country and also for hitting a world record," Afridi added.
Afridi's record was only broken in 2014 by New Zealander Corey Anderson against West Indies. But currently, AB de Villiers sits comfortably on top of the table, who showed no mercy against the West Indians in 2015. It took him only 31 deliveries to reach the three digit mark.
#2 Sachin Tendulkar once batted with tissues in his underwear
It takes a lot to become a legend. Opening up in his book "Playing it My Way", Sachin Tendulkar touched upon a certain embarrassing situation he found himself in while playing for the nation.
During the Super 6 match against Sri Lanka in the ICC World Cup in 2003, Tendulkar batted with tissues in his underwear because of an upset stomach.
Tendulkar who managed to score 97 in Johannesburg wrote, "Here I am a bit embarrassed to reveal a very personal secret relating to the Sri Lanka match. On the eve of the match, I had a bad stomach and was feeling dehydrated. This happened because I had not yet fully recovered from the cramp I had suffered while playing Pakistan and as a result had a lot of isotonic drinks."
"I also added a teaspoon of salt to the energy drinks, thinking it would help the recovery, and that caused a tummy upset. In fact, the situation was so bad that I had to bat with tissues inside my underwear. I even had to go back to the dressing room during one of the drinks breaks and was feeling extremely uncomfortable in the middle," he added.
#3 Sunil Gavaskar was almost switched at birth
The world wouldn't have seen the greatest Test batsman if it wasn't for Gavaskar's uncle.
Sunny Gavaskar who was born with a birthmark near his ear on July 10 was almost switched at birth with a fisherwoman's baby.
His uncle who had visited Sunny earlier had spotted the birthmark on him but during his next visit, to his horror, the baby in Sunny's crib didn't have one. After a frantic search, his uncle finally managed to locate the real Sunny who was in a fisherwoman's crib.
Recalling the incident in his autobiography, "Sunny Days", he wrote, "I may never have become a cricketer and this book would certainly not have been written, if an eagle-eyed relation, Narayan Masurekar, had not come into my life the day I was born."
"It seems that Nan-Kaka (as I called him), who had come to see me in hospital on my first day in this world, noticed a little hole near the top of my left earlobe," he added.
"The next day he came again and picked up the baby lying on the crib next to my mother. To his utter horror, he discovered that the baby did not have the hole on the left earlobe. A frantic search of all the cribs in the hospital followed, and I was eventually located sleeping blissfully beside a fisherwoman, totally oblivious of the commotion I had caused! The mix-up, it appears, followed after the babies had been given their baths," he concluded.
Watch him narrate the incident in Gaurav Kapur's show "Breakfast With Champions": (scroll to 9:15)
#4 Dawood Ibrahim entered Indian team's dressing room in Sharjah in 1987
In 2013, while participating in a Marathi talk show, former Indian captain Dilip Vengsarkar admitted that gangster Dawood Ibrahim had access to the Indian dressing room during several tournaments in the 1980s, Daily Mail reported.
Vengsarkar reportedly said that the don himself had entered the Indian dressing room during a tournament in Sharjah in 1987 but was later ordered by Haryana Hurricane Kapil Dev to leave the room.
"(Actor) Mehmood came and was sitting in the dressing room. Kapil was addressing a press conference outside. No one recognised him (Dawood), but I had seen his picture and since he was with Mehmood, I thought this could be him," Vengsarkar said.
"Dawood said 'if you defeat Pakistan tomorrow, everyone will get a car'.
"At that time Jaywant Lele was our manager, he asked (Dawood) 'I am the manager, will I also get one?'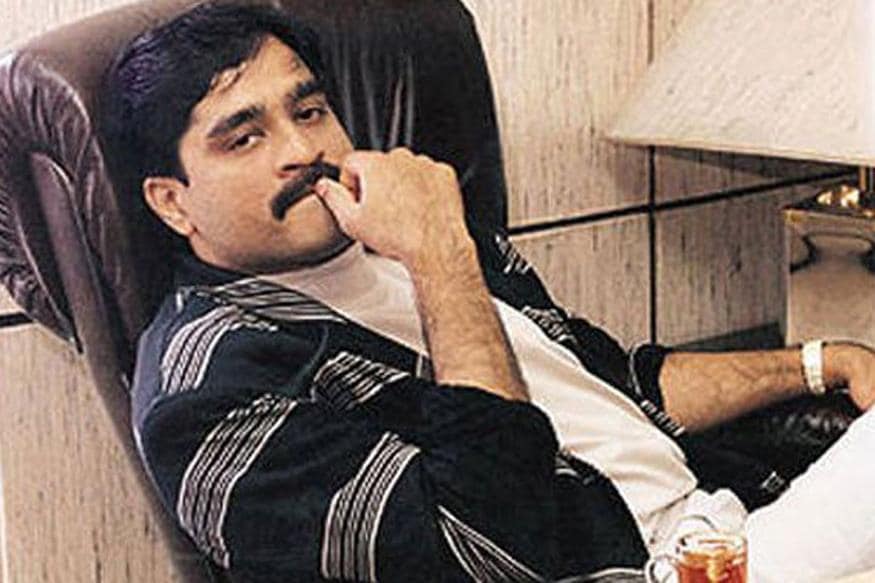 "Dawood replied, yes, you will also get one," Vengsarkar said.
Kapil who entered the dressing room after his press conference was in a shock.
"Kapil came inside the dressing room and said he wanted to talk to the players, and asked both Mehmood and Dawood to leave."
"He said: "Mehmood saab aap zara bahar niklo, aur yeh kaun hai (pointing towards Dawood)? Chal bahar chal. Dawood then left the dressing room," Vengsarkar recalled.
#5 When Sourav Ganguly and Navjot Singh Sidhu were held at gunpoint
Before we get started, nope, this wasn't an outcome of waving his t-shirt in Lord's balcony after the famous Natwest final win. But this did happen in London back in 1996.
The former Indian skipper Sourav Ganguly managed to avoid what could have been one of the greatest losses to the Indian cricket.
In "Beefy's Cricket Tales", Dada recalled "one of the most terrifying moments" of his life. He was with Navjot Singh Sidhu at the time.
In the chapter titled as "Troubles in England", Ganguly describes the incident in detail.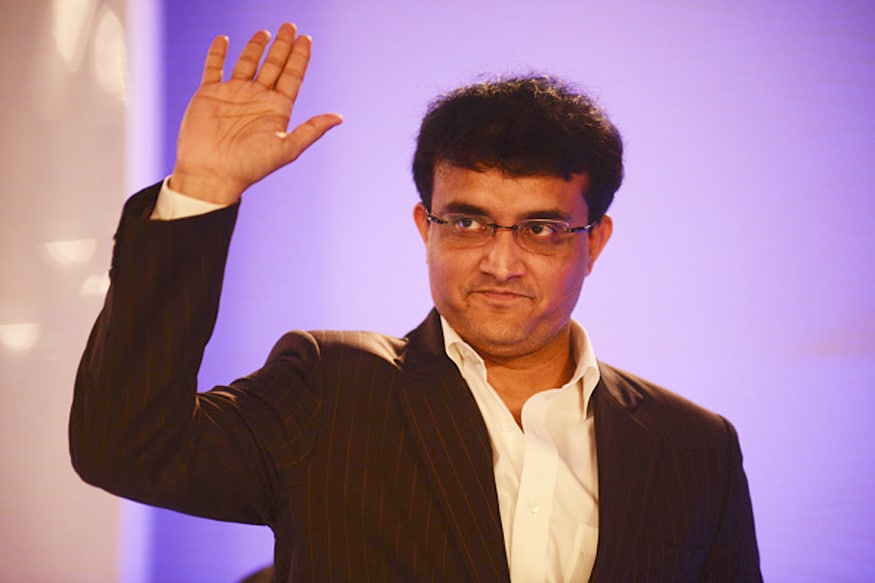 "I will almost always drive myself around when I'm in England now, after one of the most terrifying moments of my life travelling on the London Underground. We got on the tube and set off towards Pinner. In our carriage there was a group of young teenagers, two boys and three girls, and they were drinking. We were sitting opposite them and I could see that one of them was looking at us while he was drinking his beer," wrote Ganguly.
"I could tell he was looking for some kind of reaction. I didn't want to get involved at all and I said to Sidhu to leave it alone. I picked up the can and put it to one side, at which point the young lad stood up and said to me, 'what did you say?'
"I told him I didn't say anything, but Sidhu jumped in and confronted him. I knew then that there was going to be some trouble. I took my glasses off and threw them to the floor away from us, and got ready for whatever was to come. There were some punches thrown and, just as we got to a station, I pushed the lad and he fell over. He got up and the next thing I saw was a gun in my face. I, thought, My gosh, this is it – my life is going to be over here on this train," recalled Ganguly.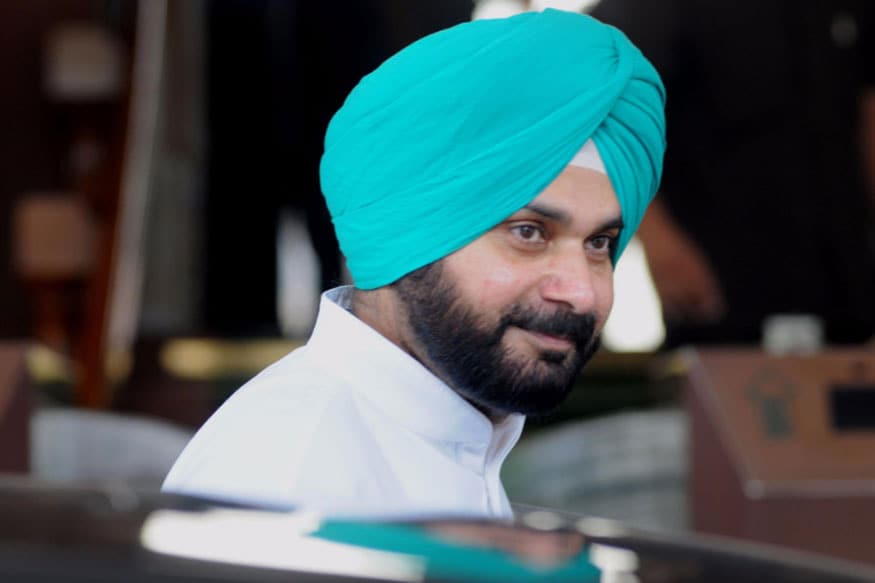 "But then one of the girls, who was quite big, grabbed him and pulled him away and took him off the train. She was really quite strong and I don't think the young boy wanted to mess with her. I was shaking and obviously very upset, but thankfully my tour and my life were able to continue," concluded Ganguly.
#6 Sachin Tendulkar played for Pakistan before India
16-year-old Master blaster Sachin Tendulkar may have played his first International cricket match against Pakistan in 1989 but the first time he stepped on an international arena was for Pakistan.
That's right. During an exhibition match between India and Pakistan on January 20, 1987, Tendulkar was sent as a substitute fielder for Imran Khan's team.
Recounting the incident in his book "Playing it My Way", Sachin remembered complaining to a friend later that he could have taken the catch had he been positioned at long-on.
(Note: The above photograph is NOT from the mentioned match.)
"I don't know whether Imran Khan remembers this or has any idea that I once fielded for his Pakistan team," wrote Sachin in his book.
Marcus Couto, Tendulkar's childhood friend, was quoted by DNA as saying, "Some of the Pakistan players were going to the team hotel to rest. Imran came to Hemant Kenkre (CCI captain) and said that he was short of players and if he could get three-four players to field. Two youngsters were in the vicinity – Khushru Vasania and Sachin Tendulkar."
"Sachin saw Hemant and asked in Marathi 'Me Zaaoo Ka?' ('Can I go'). Before Hemant could nod his head, Sachin was already in the field as a substitute for Pakistan. It was towards the end of the match and Sachin was on the field for about 25 minutes."
#7 Saif Ali Khan's grandfather Iftikhar Ali Khan Pataudi played for India and England
The Nawab of Pataudi senior, Iftikhar Ali Khan Pataudi, who made his Test debut with the England team from 1932 to 1934 was the captain of the Indian cricket team which toured England in 1946.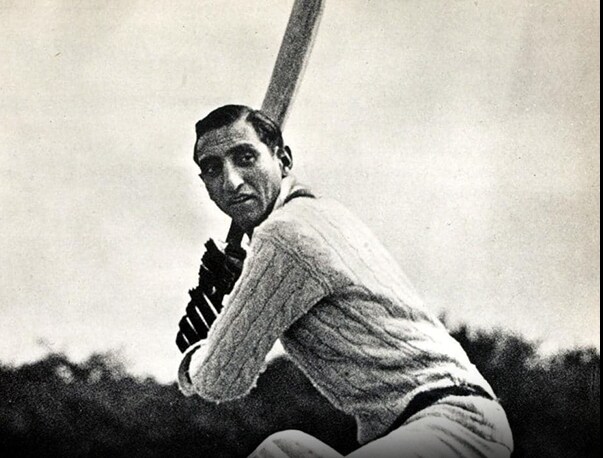 Pataudi was one of the very few cricketers to have played Test cricket for two countries and the only Test cricketer to have played for both India and England. He played in six Tests and was the captain of India in three of them and three for England.
Photo/info credits: History TV 18.
#8 The first Audi 100 in India belonged to Ravi Shastri
Former cricketer Ravi Shastri drove like a "tracer bullet" when he was awarded the first-ever Audi 100 way back in 1985.
Shaz scored 182 runs and took eight wickets in five matches in the Benson & Hedges Cup in Australia. India won the final match against Javed Miandad led Pakistan.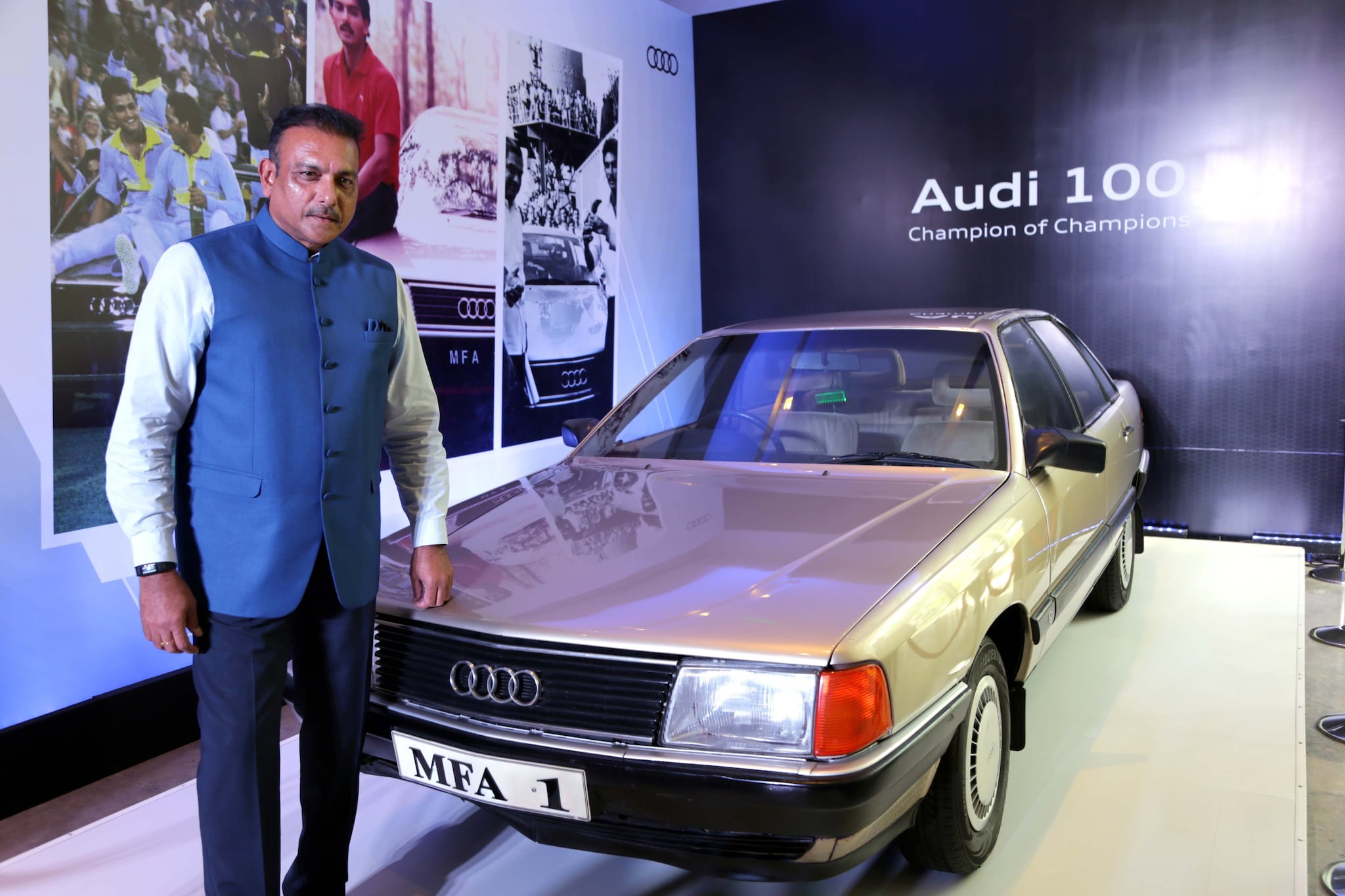 Photo credits: Yogen Shah
Declared "The Champion of Champions", the then Prime Minister Rajiv Gandhi made a special order and Indian customs waived the heavy import duty the car entailed, Auto Economic Times reported.
Speaking at a car launch in 2017, Shastri narrated the story. "I was being interviewed during the presentation ceremony when I suddenly heard a roar from the crowd and turned back to see that the entire team was sitting on my car. I stopped the interview in between and asked for the keys. I immediately took the wheel and saw that there was enough fuel for a small drive. I then took a victory lap with the entire team sitting on the car. It's a memory that will stay with me forever."
The car is in pristine condition and Shastri takes it for a drive every Sunday if he is in Mumbai. "The car is one of my prized possessions and it reminds me of one of the most glorious moments of my life," Auto Economic Times quoted Shastri.
#9 When Sunil Gavaskar batted left-handed
In a bizarre yet innovative strategy to combat unplayable bowling, Sunny Gavaskar came out and batted left-handed for an hour to save Bombay (now Mumbai) from an outright defeat, reported Open Magazine.
Karnataka Left-arm spinner Raghuram Bhatt was weaving magic on the semi-final of the 1981-82 Ranji season. With bowling figures 8/123 in the first innings, Bombay only managed to put up 271 on the scoreboard. While Karnataka piled up 470 runs.
Bombay struggling at 160 for six in their second innings on the fourth and final day of the match found a saviour in Gavaskar who came in at 7.
When the left-arm delivery was proving to be fatal for the right-handed batsmen, Gavaskar became a left-hander. Gavaskar stuck around for an hour, scored 18 and saved Bombay from an outright defeat. Karnataka nonetheless progressed to the final on the basis of their first innings lead.
"The ball was turning square and Raghuram Bhat was pretty much unplayable on that surface. Since he was a left-hand orthodox spinner getting the ball to turn and bounce sharply away from the right-handers, I thought that the way to counter that was by playing left handed where the ball would turn and bounce but hit the body harmlessly (without the risk of getting out leg before wicket)," Open Magazine quoted Gavaskar.
"I could understand the adverse reactions," Gavaskar says. "It was felt that it was done in pique, but it was nothing like that at all. I felt I had zero chance against Raghu batting right handed, and since the match was already decided in Karnataka's favour, I tried the tactic. If the match was in the balance, I certainly would not have batted left handed. Also, please remember I batted left handed only against Raghuram Bhat. When a right hand spinner (B Vijayakrishna) came along, I switched to batting right handed again."
#10 Vinod Kambli has a higher Test average than Sachin Tendulkar
Although he played only 17 Test matches, the flamboyant left-handed bastman Vinod Kambli became the fastest Indian to complete 1000 Test runs. Kambli hit two double-centuries and two hundreds in his first eight Test innings.
While his Test career ended in 1995, Kambli managed to pile up 1,084 runs in 17 Tests matches, at an average of 54.20 while Tendulkar has an average of 53.78 in the 200 Tests he played.
@sachin_rt .Dear Master Blaster.I Love You pic.twitter.com/DAAcgT0ka7

— VINOD KAMBLI (@vinodkambli349) May 27, 2017
The duo broke onto the cricket scene during a school cricket match, where Kambli (349*) and Sachin (326*) put together a world record partnership of 664 runs while playing for Shardashram Vidyamandir against St Xavier's High School.
However, things went sour between the two after Kambli said during a TV interview that Sachin didn't help him during his bad times.
Get the best of News18 delivered to your inbox - subscribe to News18 Daybreak. Follow News18.com on Twitter, Instagram, Facebook, TikTok and on YouTube, and stay in the know with what's happening in the world around you – in real time.
Subscribe to Moneycontrol Pro and gain access to curated markets data, trading recommendations, equity analysis, investment ideas, insights from market gurus and much more. Get Moneycontrol PRO for 1 year at price of 3 months. Use code FREEDOM.
Read full article