Snoop Dogg Thanks Himself While Receiving his Star on Hollywood Walk of Fame
What a legend.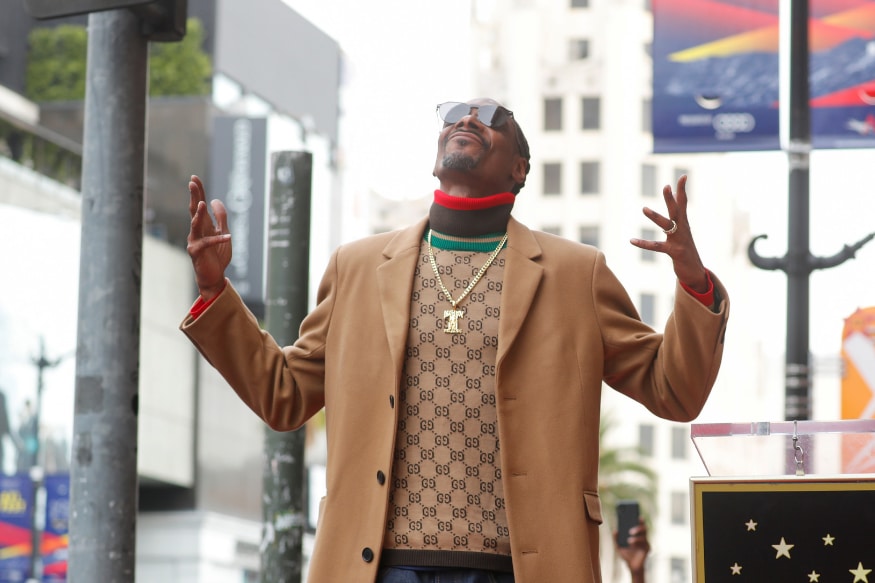 Image credits: Reuters
Snoop Dogg received his star on the prestigious Hollywood Walk of Fame this week and he knew exactly whom to thank for it: himself.
The 47-year-old rapper, who has reached the top of the food chain in the entertainment industry, joined the likes of hip-hop artistes such as Queen Latifah, Sean "Diddy" Combs, Pharrell and LL Cool J.
On his big day, the 16-time Grammy-nominated rapper wasn't alone. Along with his family and friends, biggies from the industry such as Dr. Dre, Pharrell Williams, Quincy Jones, and talk show host Jimmy Kimmel, among others were there to celebrate.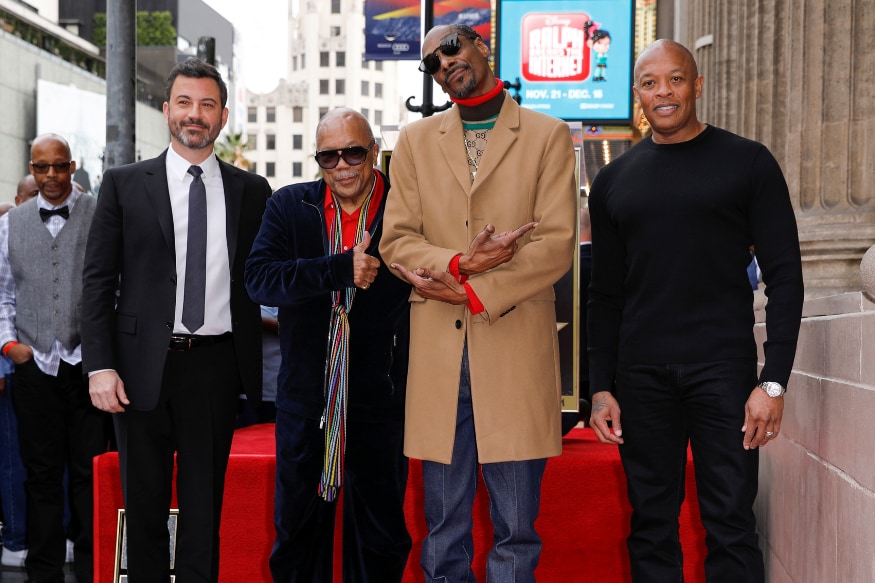 (Image: Reuters)
"Getting a star on the Hollywood Walk of Fame is one of the highest honors an entertainer can receive, and if there's anyone who deserves Hollywood's highest honor, it's Snoop Doggy Dogg. Congratulations, Snoop," Kimmel said.
During his acceptance speech, Dogg thanked his friends and colleagues before praising himself for his hard work and the never give up attitude.
"I want to thank me for doing all this hard work, I want to thank me for having no days off, I want to thank me for never quitting, I want to thank me for always being a giver and trying to give more than I receive.
"I want to thank me for trying to do more rights than wrong, I want to thank me for just being me at all times. Snoop Dogg, you a bad motherf****r."
His speech was met with a roaring applause from every present at the ceremony.
Snoop Dogg thanking himself for being a bad motherfucker is a whole mood. pic.twitter.com/8xOgyiYRGy

— c (@chuuzus) November 20, 2018
Dogg's speech was met with appreciation online.
I thought this was gonna be him acting smug and arrogant but it was just self love and appreciation. I am pleasantly surprised pic.twitter.com/c3dZZTgMmy

— its mimi k, you ignorant slut! (@the_realmimik) November 20, 2018
We all need to be a bit more like snoop dogg pic.twitter.com/xZWsDcLOzY

— kirsty (@kkirstylloyd) November 20, 2018
Me whole time pic.twitter.com/HR3LBJ96Uv

— Kriss Ninja ♐ (@Yes_ImNinja) November 20, 2018
The crowd laughing when they thought he was making a joke up until they realized he was serious pic.twitter.com/edolOQB0bR

— Hana هناء al'Absi (@Hana_AlAbsi) November 21, 2018
— Benns-ke Urameshi (@bennsintheroad) November 20, 2018
Thank you, Dogg.
We actually never thank ourselves enough 😒

— Amerucan (@NjaysC) November 21, 2018
Born Calvin Cordozar Broadus Jr, Dogg's career took off in 1992 with his debut album Doggystyle which was produced by Dr. Dre. Incidentally, The Walk of Fame ceremony was just four days before the 25th anniversary of the release of Doggystyle. The gangsta rapper has since then sold over 23 million albums in the United States and 35 million albums worldwide.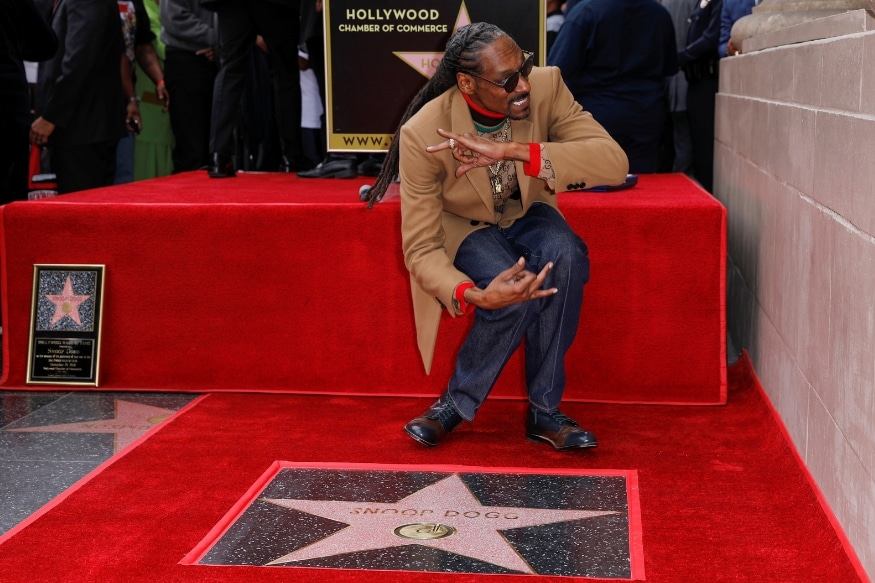 (Image: Reuters)
His sixteenth studio album Bible of Love was released in 2018.
You can watch the speech here:
Get the best of News18 delivered to your inbox - subscribe to News18 Daybreak. Follow News18.com on Twitter, Instagram, Facebook, Telegram, TikTok and on YouTube, and stay in the know with what's happening in the world around you – in real time.
Read full article