Starbucks Bans Porn in its Outlets, YouPorn Responds by Banning Starbucks in Office
'So Starbucks is now NSFW at YouPorn?'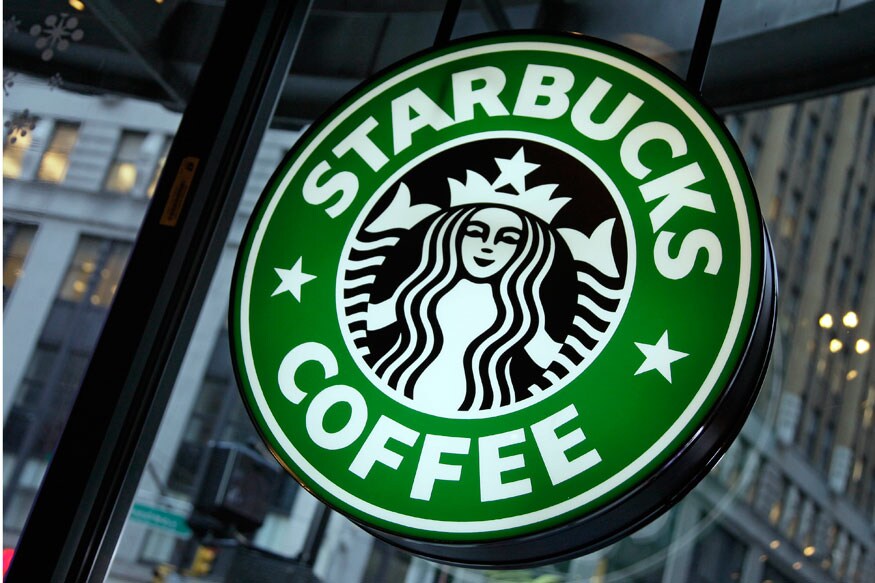 AP image.
In a case of sweet revenge, popular adult website YouPorn has responded to Starbucks' porn ban by banning its coffee inside their office premises.
After facing flak for years, the American coffeehouse chain is finally blocking customers from searching and viewing adult content within their establishments, Business Insider reports.
"While it rarely occurs, the use of Starbucks public Wi-Fi to view illegal or egregious content is not, nor has it ever been permitted...We have identified a solution to prevent this content from being viewed within our stores and we will begin introducing it to our US locations in 2019," Starbucks told The Verge.
The rollout comes after years of coercion by an internet-safety organization Enough Is Enough that has been pushing Starbucks and other franchises to set up filters on mature content, Business Insider notes.
In a dramatic twist of events, unhappy with the porn ban in Starbucks, YouPorn, an adult content website, has responded to the ban by banning the coffee in its offices.
An email written by Charlie Hughes, the Vice President of YouPorn has been doing rounds on Reddit.
"In light of the news that Starbucks has blocked customers from searching and viewing adult content within their establishments, Starbucks products will officially be banned from the YouPorn offices, effective January 1st, 2019."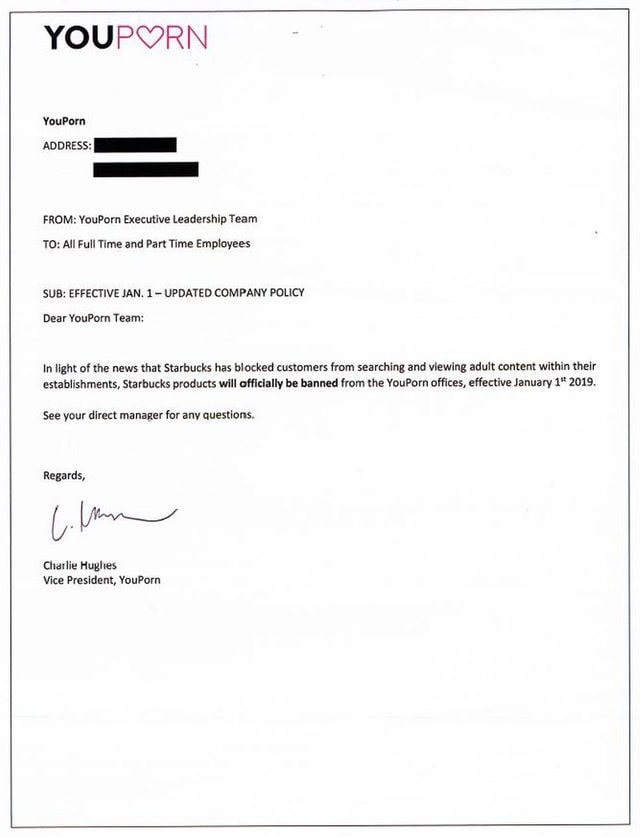 The surfacing of the letter on the site was enough to trigger a conversation among Redditors.
"Sorry but I dont want someone in a public place surfing porn right next to me. Kinda ridiculous. Do that stuff in the privacy of your own place, not in a public place. Have respect for families around you. I feel sorry for the staff, cuz now they cant bring a starbucks to work," wrote one.
"To think we're in that day and age where looking up porn on the internet is no longer seen as an aspect of being a bad person, and a porn company, which previously might have been seen as a dirty company, is socially capable of retaliating to being blacklisted."
"Aside from the fact that someone was watching porn at Starbucks, this new policy kinda just says "you can't bring Starbucks to work anymore" if you work at YouPorn. Now I'm sure no boss would enforce this, but can you imagine being fired and one of the reasons is "brought Starbucks to work"?"
"There's an office? I thought it was just some dude hosting a site and just going nice all the time."
Read full article