I want the world to come to India for Sunburn, says Shailendra Singh
The man behind Asia's biggest music carnival Sunburn, Shailendra Singh speaks about the festival.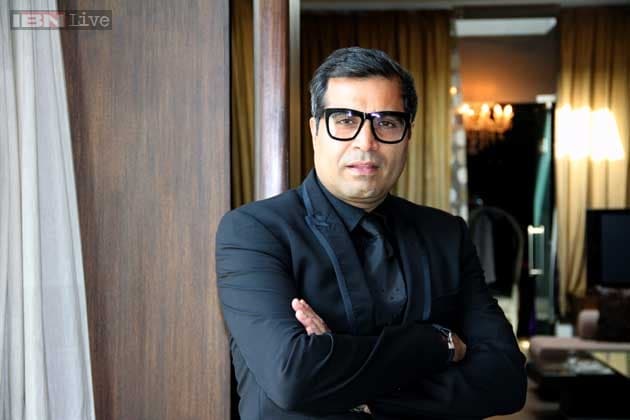 The man behind Asia's biggest music carnival Sunburn, Shailendra Singh speaks about the festival.
Noida: As thousands in Delhi were swinging to the tunes of the artistes at Sunburn Noida 2013, Percept Limited Joint Managing Director Shailendra Singh - the man behind Asia's biggest music carnival Sunburn - spoke about the festival.
In 1987, 20-year-old Shailendra left his career as a professional cricketer in English county and stumbled into the world of advertising. He joined his elder brother Harindra as a partner in the then 3-year-old advertising business, Percept Advertising.
With what started as an advertising agency 29 years back, Percept has now emerged as a media conglomerate with business interests ranging across media, communications and entertainment, all of this under the leadership of Shailendra Singh.
Speaking to him backstage, in his comfortable and spacious 5-star like tent, under dim lights and under the scrutiny of his watchful staff, IBNLive unearths how he motivates his performers, his spirit towards music, his take on young Indian DJs, what Sunburn means to him and much more. Read on:
Question: Are you happy with the crowd turnout at Sunburn Noida 2013?
Answer: Just look at the ground. It's full of people, so much energy is out there. Delhi crowd this time has beaten Bangalore's turnout at Sunburn.
Question: Indians are crazy about Sunburn. Any plans of taking Sunburn fever outside India in the next season?
Answer: In fact, Sunburn has already gone abroad. We hit Sri Lanka in 2012. But to answer your question, I don't understand the need to take Sunburn abroad. Why does something have to become the headlines only if it's done in Europe or the US? Why do we have to underestimate the power of India? India is a beautiful country with so much potential. We have music, we have audience. There are innumerable places within our country that we haven't touched yet.
Question: How do international DJs react to the response they get while performing at Sunburn in India?
Answer: The world's best DJs like Afrojack, Tiesto who have performed at Sunburn tell me they have never seen the kind of energy and response from the crowd like India anywhere else in the world. We don't have to try to get them to India, they themselves want to come back and perform.
I don't want Sunburn to go abroad, we have already done that. Now, I want the world to come to India for Sunburn.
Question: How is it to have young Indian talents in your lineup? Some fans are disappointed with the artiste lineup this time.
Answer: 40 per cent of the lineup usually has Indian DJs. The reason is how much you will listen to Afrojack, Tiesto and other world famour DJs. We invite them to Sunburn and they perform happily because they love the energy of the Indian crowd. But after a point Sunburn fans will feel now who is next? We will hit dead end. This is why we expose them to fresh faces, especially young Indian DJs who have the potential, talent to make it big.
Question: Do you think by taking a lineup of young artistes and fresher faces for Sunburn, you are risking the expected crowd turnout?
Answer: I have always said and I will repeat it, I am all for music. Sunburn has always been of the fans, by the fans, for the fans. I give people what they want. They want music. I tell these young boys that you have a stage, you have an opportunity and now you have to create your own magic. Today for example, when Anish Sood hit the stage, did you see how people swarmed towards the stage? It was terrific to see the enthusiasm. That is what is needed.
Question: What do you have to say about the talent of young DJs in India?
Answer: In India, the talent of a DJ is not recognized until and unless he gets appreciated by international audience. Once an artists returns from the US, Europe, Indians realise the talent of that person. It's unfortunate but its true. Like I said earlier, audience needs to be exposed to new music.
Question: Any party plans after a much successful Sunburn Noida 2013?
Answer: Well, if everything goes well in Mumbai and Bangalore this season, I will throw something big on March 17 next year. No, no I am not a very big Holi fan (he laughs). It's an auspicious date for me. I have my surprises planned. Just wait and watch.
Question: How has your Sunburn journey been since the day you started it?
Answer: It's like I gave birth to one baby the first year, two babies the second year, now I am giving triplets. Such is the anxiety. But, I have nurtured Sunburn all these years. To be honest with you, it hasn't been an easy journey for me. I am proud of it.
As he gets up to share his joy with fellow artistes, friends and well wishers, he leaves us with his thought 'Be progressive, don't be regressive'.
Get the best of News18 delivered to your inbox - subscribe to News18 Daybreak. Follow News18.com on Twitter, Instagram, Facebook, Telegram, TikTok and on YouTube, and stay in the know with what's happening in the world around you – in real time.
Read full article