Surviving the Past: How the Descendants of Royal Bloodlines are Celebrating Eid-al-Adha
Despite the march of time, relics of the old world continue to thrive in buildings and surnames in our country today.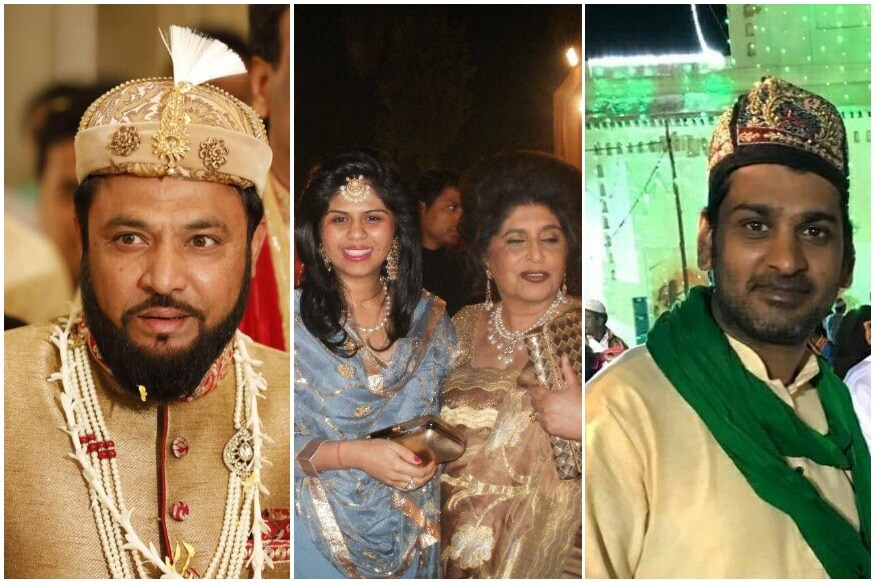 Despite the march of time, relics of the old world continue to thrive in buildings and surnames in our country today.
New Delhi: On the eve of Eid-al-Adha, several quarters of the old part of the capital were lit up with fairy lights, people in brightly-clad clothes thronged the markets lining the snaking lanes of Purani Dilli and the smells of spices and saffron with sweetened ghee mingled freely to lure in hungry children, men, and women. Vestiges of a royal past - forts, tombs, mosques, arches -  lay carelessly around in their usual spots. But on this day they had a special veneer of jubilance at witnessing yet another year of festivities – another year added to the calendar of the city which was once the seat of the Delhi Sultanate and Mughal empire.
But far from the clamour of the past, the titular Prince Yakub Habeebuddin Tucy, the self-proclaimed heir to the Mughal name, went on with work as usual inside a palace of his own in Hyderabad.
Tucy, who has legal documents proving his royal ancestry, is a sixth generation grandson of the last Mughal ruler to hold the seat in Delhi, Bahadur Shah Zafar.
Back in its heyday, the Mughal Empire would celebrate Eid with much fanfare. But to Tucy, Eid is no different than to his friends and neighbours.
"I will spend the day with family and friends, just like all other Muslims in the country. We will slaughter a goat for Qurbani and then the meat will be distributed among the poor and the priests," Tucy told News18 over the phone.
Qurbani or ritualistic animal sacrifice is an intrinsic part of Eid-al-Adha, which literally means festival of sacrifice. According to Tucy, even in the Mughal empire, cow slaughter was banned and only goats, sheep, and camel were sacrificed. That is true for the most part. According to historians, there was no permanent regulation on slaughtering cattle, even though Akbar is known to have abolished cow slaughter, as is Humayun and Jahangir, though for possibly different reasons.
"The whole family will get together for a feast and our cooks will prepare the special Gulezar biriyani and, dum-pukh chicken and Shikanja kabab. These were staples in the Mughal court and we continue the tradition every Eid," said the Prince, a loose tether at the snag end of an illustrious ancestry that ruled India in various parts an capacities since the 16th century. Until the British wrested control and exiled Zafar, the last of the Mughal rulers, to Rangoon for treason.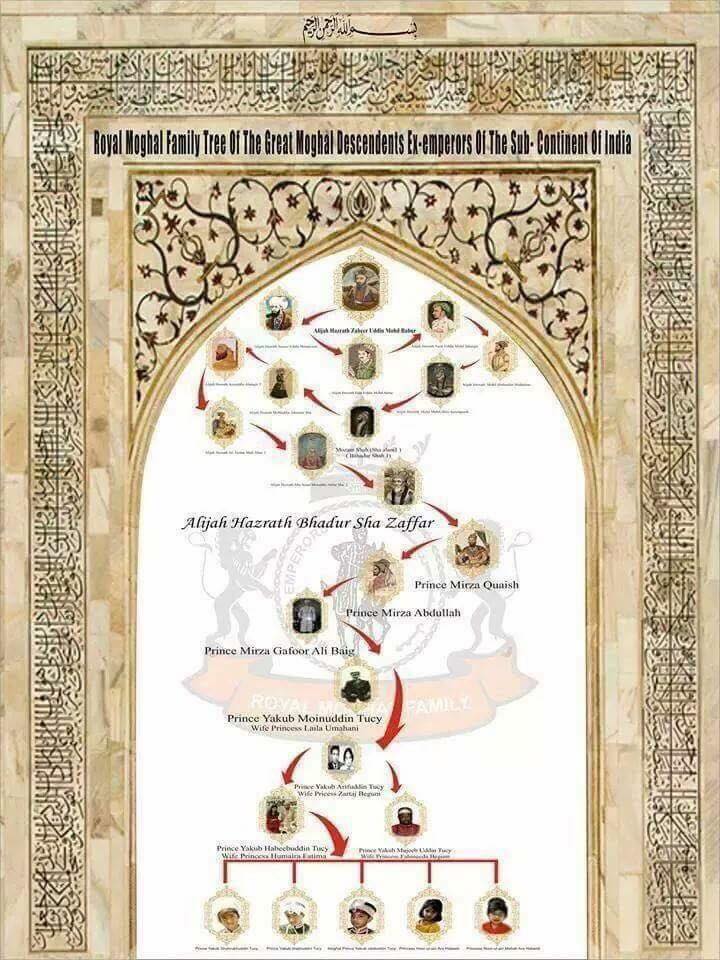 However, Tucy remembers him as a freedom fighter who fought for India's freedom by supporting the 1857 sepoy mutiny.
The prince, whose entire extended family consists of almost 50 people, all of whom live in Hyderabad, is survived by two sons and two daughters and is a successful businessman.
Tucy plans to host an open house feast this Eid for everyone to enjoy the scrumptious fare. In fact, apart from Qurbani, another intrinsic part of Eid-al Adha is selfless giving, especially to the needy.
"This year, we will donate to the victims of Kerala floods," the Prince told News18.
Meanwhile, another royal family is struggling to keep afloat in a world that is fast forgetting its historical heroes.
Tipu Sultan, who became the ruler of the Kingdom of Mysore in 1761, was one of the few southern rulers to have not acceded immediately to British rule. Celebrated as a military visionary and a secular ruler in school textbooks, the reputation of Tipu has been a valiant yet controversial one. The latter often expresses itself in examples such as opposition against celebration of Tipu Jayanti or against naming places on his name. Surviving members of the Sultan's lineage, which live on obscure lives in Kolkata as well as Lucknow, Bangalore and other cities across India and the world, have been vocal about such attacks.
However, on Eid, the Tiger of Mysore's descendants had a message of peace for the country.
"Bakra Eid is a 1400-years-old tradition and in the Sultan's kingdom, it was celebrated wholesomely. It was not just a festival for Muslims, Hindus participated equally. In time, when Dusshehra celebrations were also added to the festive calendar in the kingdom, that was an equally celebrated festival," said Syed Mansoor Ali Khan, a seventh-generation descendant of Tipu Sultan based in Bengaluru said.
He added that this year, the family planned to celebrate Eid peacefully with the sacrificial goat slaughtering and the subsequent distribution of the meat and also by donating relief to flood hit Kerala. The fare? A south Indian specialty that was served on Eid under the reign of Tipu Sultan – dry chapattis, dal and biriyani – and of course, kebabs.
However, not all members of the family were as optimistic. Speaking to News18 from Kolkata, where a large number of Tipu's descendants reside, one of his sixth generation descendants, Shahid Alam said that the family had long been under financial distress.
"Even though slaughtering goat is the ritual, some of our family members may not be able to do it as they don't have enough money to buy a goat. Our condition has been deteriorating over the years and we have no recognition as a royal lineage," Alam, who is the secretary of the Mysore Families Trust Committee, said. He also serves as the co-trustee of the Prince Ghulam Mohammad Trust, named after the Sultan's son.
The integration of the princely states into Indian state in 1947 and their subsequent merging of thee kingdoms into national territory meant the end for kingdoms and rulers from pre-independent India. Till 1971, the rulers and dynasties of these erstwhile kingdoms were paid a 'privy purse' by the government – a fixed sum of money allotted to these families by virtue of their royalty and return for their wilful accession into India. But post-1971, when Indira Gandhi abolished the Privy Purse, the state of several royal families has dipped into serious decline.
Extravagant lifestyles, unwillingness and often inability to work and a 'distaste' for commoners and sometimes even shame or embarrassment to own up to a name, caused many royal lineages to slowly fade. The descendant of Osman Ali Khan, a Nizam of Hyderabad and one of the richest rulers of the 20th century, for example, now lives in an apartment in Istanbul and suffers from diabetes.
But the younger generation may not want to be as associated with the royal tag as Alam hopes. He isn't alone.
"Times have changed now. We are not anything different anymore, my family does not rule over subjects or is above them, we are all equal. And Eid is actually the best time to solve such differences as it celebrates fraternity and community," said Nargis Abedi, the granddaughter of the Nawab Murtuza Ali Khan, the last Nawab of Rampur.
The princess, who lives in Delhi with her mother, Princess Naghat Abedi, and two sisters informed News18 that the day before Eid, her home was packed with relatives, friends and acquaintances buzzing in and out. Preparations for cooking massive quantities of sewaiyan – vermicelli soaked in sweetened, condensed milk - were on in full swing and several relatives living away had also come back home for the festivities.
"The kingdom of Rampur was always celebrated for its special cuisine. My family has tried to maintain that so we continue to pay special attention to food," Nargis said.
She added that her family served food and did charity work in Rampur, her mother's home and the seat of her great-grandfather's kingdom.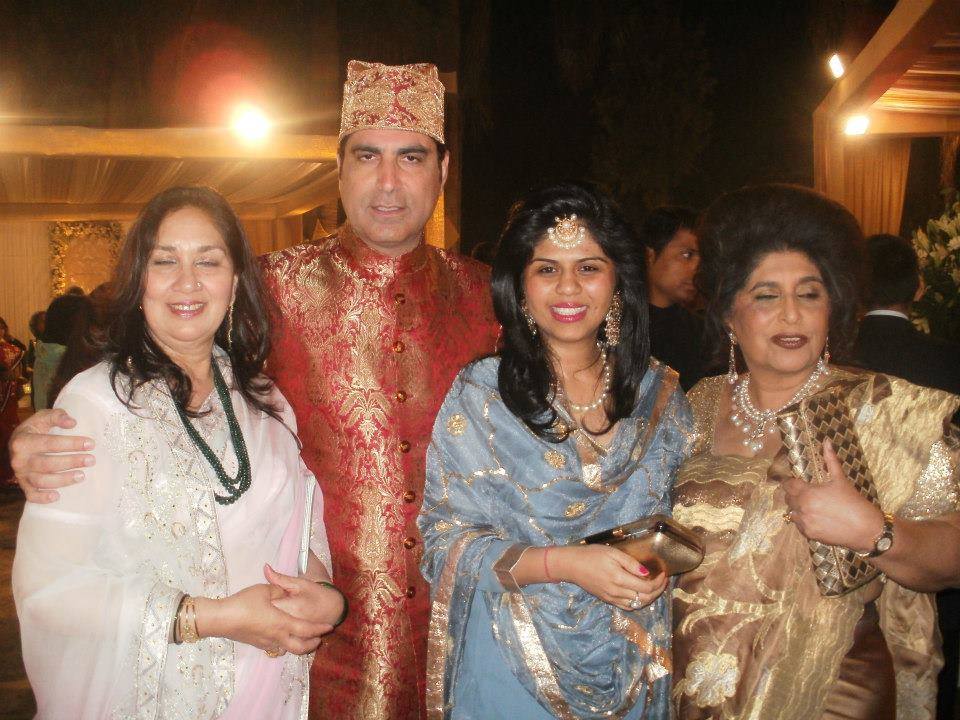 Despite the march of time, relics of the old world continue to thrive in buildings and surnames in our country today.
And for the most part, Nargis's description of the festivities at her house painted a picture of a modern-day Eid, not unlike the royal Eids of days gone by. One where friends and acquaintances drop by to gorge on biriyani and sheer khurma, one that encourages charity to the needy and one that celebrates changing times just as much as it commemorates the past.
Read full article
Countdown To
Elections Results
To Assembly Elections 2018 Results