GET Stock

Quotes


Sushma Swaraj and Her Husband Are Total Relationship Goals
45 years and still going strong!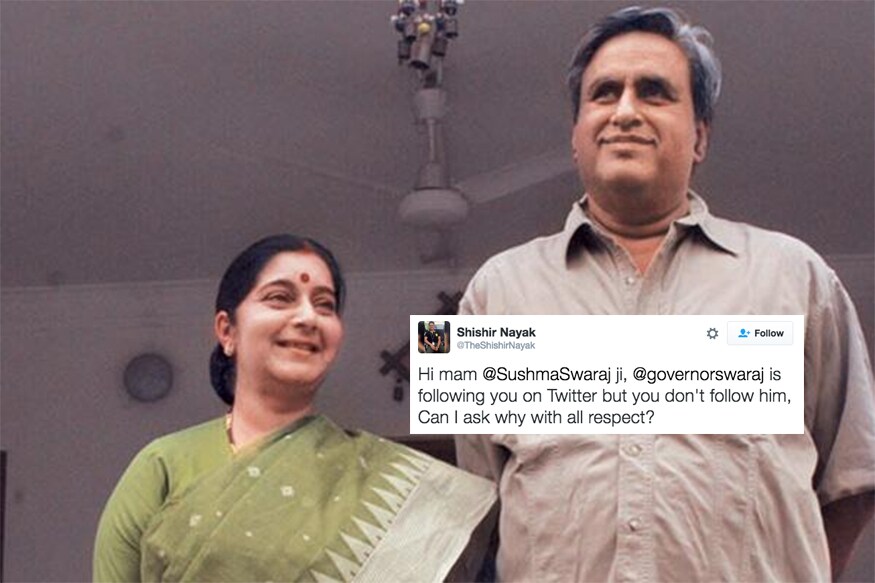 45 years and still going strong!
The Minister of Eternal Affairs, Sushma Swaraj, is mostly always in the news for her awesome work. And more often than not, her work has something or the other to do with her tweets. It's safe to say that she is definitely one of the few politicians who rocks social media. This time however it wasn't Sushma Swaraj, but her husband Swaraj Kaushal who managed to steal the show.
When a Twitter user asked the Minister an innocent question about her Twitter follow preferences, Indian internet got to witness some amazing relationship goals.
Twitter user Shishir Nayak asked her why she chooses not to follow her husband on the microblogging website, when he follows her.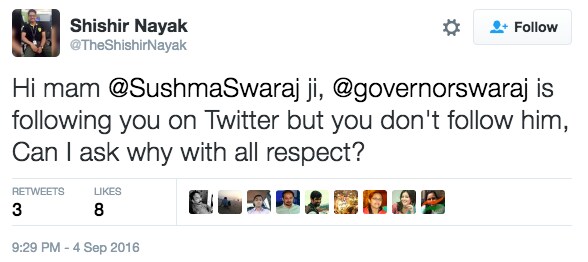 But even before she could answer, or maybe choose to answer, Swaraj Kaushal swooped in with the most romantic answer ever.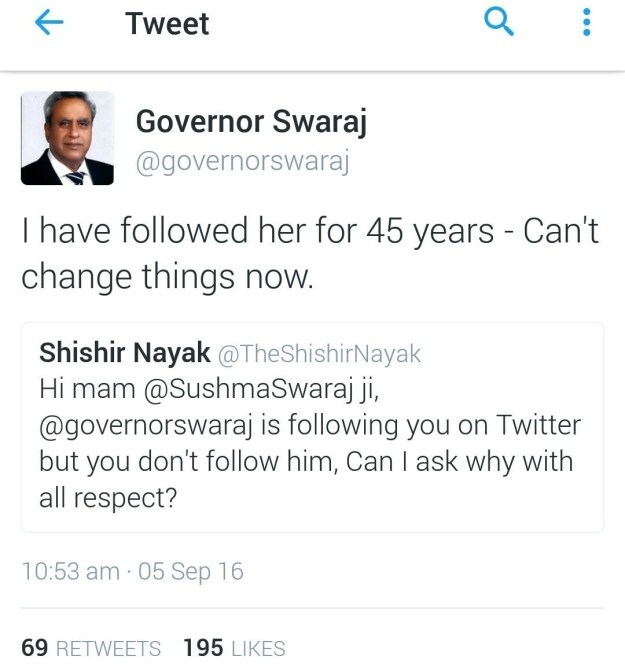 45 years and still going strong, isn't that the dream?
Also Watch
Read full article