Taking a Flight Soon? These are The Most Bizarre Things That Can Happen to You Onboard
There's nothing wrong with the left phalange.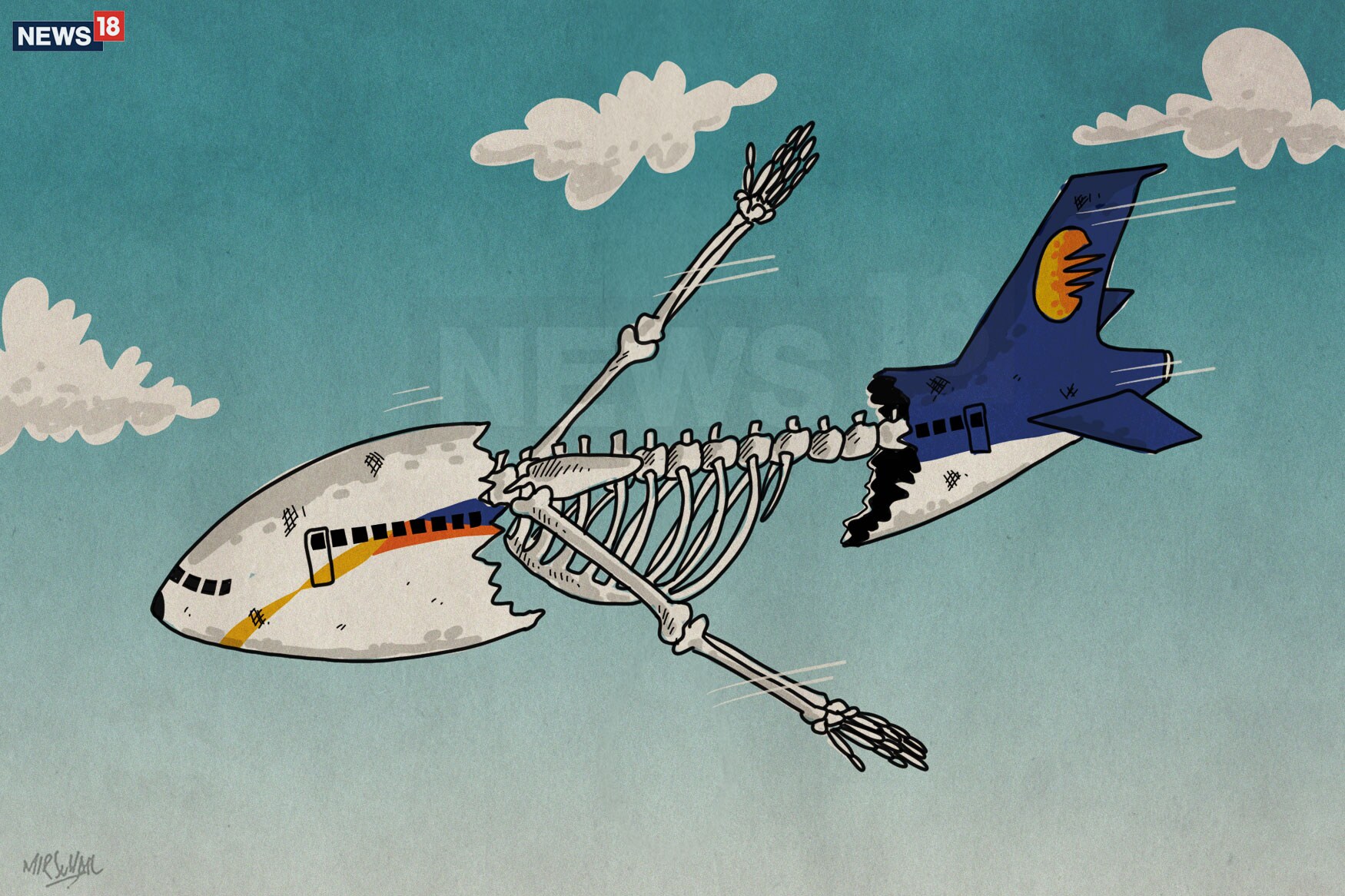 Representative image.
You know that feeling when a plane is about to take off and for a brief second you think of all the worst possible scenarios that could happen to you, and then you dismiss them because who would want to think about their impending doom?
Well, some of them, though unlikely to be true do always have the possibility of happening.
And while you tell yourself that all the Air Crash Investigations and Final Destination movies are mostly made-up, and the chances of it happening are slim. But what if they came true? And though there may not be Snakes on the plane you are on, some of these scenarios could just come true.
But hey, this is not a we-are-trying-to-scare-you piece. Yes, there are bizarre things that may happen on your flight, but there are also solutions for those. After all, aeroplane wasn't made in a day!
What if the pilot flying the plane gets a heart attack?
There is never just one pilot onboard. Every plane in all commercial airlines is piloted by two pilots - and in case of a medical emergency, the second pilot is equipped to deal with the situation at hand. A Vistara spokesperson told News18.com, "All Pilots are trained to guide the plane safely back to landing in the event of a Pilot Incapacitation." This means in case of your pilot facing a medical emergency, you will be landing at the nearest possible airport to prevent any mishap from happening on-board. So this solution is safe for both you and your pilot.
What happens if there a sudden loss in cabin pressure? Will I blown out? What if the crew forgets to switch it on?
While this has happened in recent times, with a Jet Airways flight "forgetting to control cabin pressure," the likelihood of this situation repeating itself is also extremely low. This was a one-off-incident and a rare case, it's not common enough to happen. And if you just happened to convince yourself that you're one in a million, and all the odds are against you to have this situation with yourself - then rest assured - there are still safety features on board to prevent that. All commercial airplanes are certified with oxygen masks that will drop from the cabin ceiling in the event of a depressurization, loss of cabin pressure, and until it is stabilized - you will have oxygen supply to make sure nothing happens to you.
What if my plane randomly starts nosediving?
While pop-culture songs may have convinced you that if this happens, your co-passenger will hold your hand and the entire flight will instantly start praying to the almighty above, the truth is - your pilots are equipped to deal with technical snags. All pilots are flying the aircraft because they went through years of training to know what to do in situations like this. While it may be scary when you feel a sudden shift, your pilot knows what he's doing and you will get to safety. Just always have your seat-belt on, in case.
The plane is about to land, but I locked myself in the bathroom. What do I do?
If you didn't heed the cabin crew's warnings about "Don't use the restroom" and went anyway, and then managed to lock yourself in - don't panic, the flight is not going to land and send you crashing - it won't land until you are safely out. A Vistara spokesperson revealed that "All crew are trained to not commence an approach to land if the cabin is not secured for landing and that includes a passenger stuck in the washroom."  So while you may be stuck in there for a significant amount of time, no plane is going to start going towards the runway if you are stuck in the restroom.
If you're on Flight 180 to Paris and some kid has a panic attack about "the plane going to explode."
The solution to this is - do not watch Final destination movies before taking a flight. And also, if you are, however, still insistent, make sure you understand how the timelines tie up - it has only been one plane that has exploded - the one which left JFK airport in 2000. And unless you can travel back in time, you won't be on that plane.
There's something wrong with the left phalange.
If you overhear a conversation of a woman next to you with her friend who tells her there is something wrong with the left phalange, don't get off. Tell her that she may be missing out on the love of her life, but also gently explain to her that there is no phalange. Planes do not have a part called a phalange. They are not supposed to have a part which is a phalange. But maybe, you should remind her that everything between her and Ross would be different if she doesn't get off that plane. You, however, can take it.
And while with the recent air disasters flying may not seem like your safest option - it is. You only notice the one rare blip disaster that happens and not the countless hundred of thousands of flights that take off every day and reach their destination safely.
In fact, studies show, you are more likely to be in an accident on the road than you are on a flight. So bizarre.
Get the best of News18 delivered to your inbox - subscribe to News18 Daybreak. Follow News18.com on Twitter, Instagram, Facebook, Telegram, TikTok and on YouTube, and stay in the know with what's happening in the world around you – in real time.
Read full article