'The biggest strength of a stammering comedian is....suspense': Brave new coffee ad that is both hilarious and emotional, successfully brings out the daily struggles of those who stammer
We've all had that moment in front of the mirror, lost in self doubt and insecurity. This film is for that moment.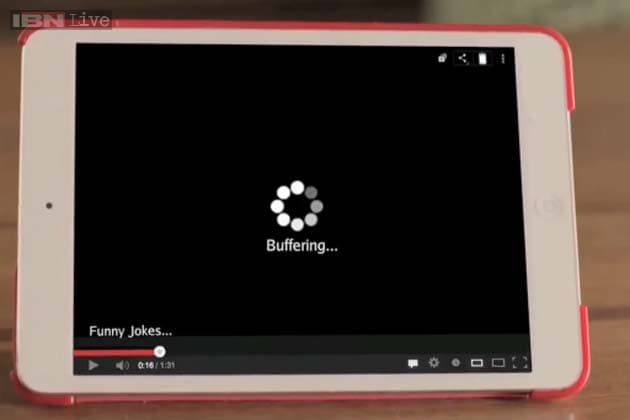 We've all had that moment in front of the mirror, lost in self doubt and insecurity. This film is for that moment.
I always thought I needed a better nose. Jokes about the barren, flat expanse that stretched from my forehead to my upper lip did not help my obsession. Growing up, I thought a good, Grecian nose is more than a gift, it's an investment. You could age badly with lumpy skin and hanging jowls, but you would always have a sharp nose. Noses don't change with age.
After I outgrew my shallow body image and could actually joke about my nose, I realized that I had grown more confident socially and could accept my bodily flaws with grace. A new advertisement for a popular coffee brand triggered wistful childhood memories of standing in front of a mirror looking at myself for hours wondering if this facial abomination will ultimately cost me my Miss India crown.
This ad aims straight at the heart. A stand-up comedian with a severe stammer looks back on lost opportunities because of his handicap. The ad opens with a punchline intended to coax a laugh out of you and it does.
Actor Hussain Dalal who wrote the dialogues for the 2013 film 'Yeh Jawaani Hai Deewani', is brilliant as the stuttering stand-up comedian who struggles not to let his speech impairment affect the work he loves.
"We all fall, get up and complete the race of life! And while we huddle up with friends, family and the world to celebrate the success, it is only that one companion that silently stays by our side all through the journey, right from the start, never letting us give up and keeping us on plan - NESCAFÉ! #ItAllStarts," said a description on the YouTube channel of the brand. The video has received a million views on YouTube.
What people thought of it:
#NESCAFÉ Stand Up Now THIS... Is a VERY Special Commercial... M.Mu...Mus...Must W..Wa...Wat...Watch

Get the best of News18 delivered to your inbox - subscribe to News18 Daybreak. Follow News18.com on Twitter, Instagram, Facebook, Telegram, TikTok and on YouTube, and stay in the know with what's happening in the world around you – in real time.
Read full article