GET Stock

Quotes


The BJP MLA Who Said He Will 'Kidnap Girls for Boys' Has FINALLY Apologised
About time.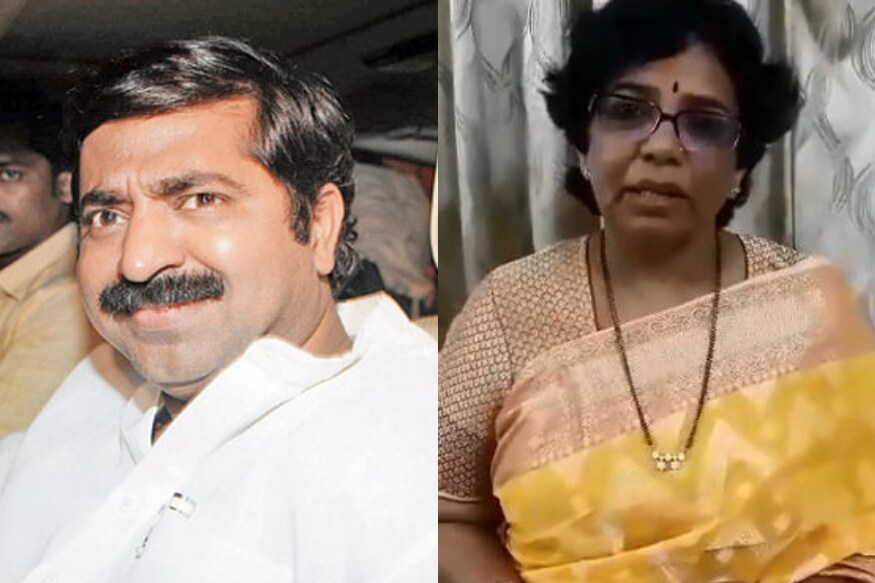 (Image: Twitter, PTI)
Mumbai BJP MLA Ram Kadam apparently REALLY cares for our
desi
boys.  In fact, so much so that he offered to 'kidnap girls' for boys if their proposals got rejected.
However, the BJP MLA has since apologised for his 'doctored' remarks and expressed regrets for hurting the sentiments of women.
Hindi byte @ANI pic.twitter.com/OHDPU4pYtb

— Ram Kadam (@ramkadam) September 5, 2018
But it obviously did no go down well with the Maharashtra State Commission for Women. Vijaya Rahatkar, the chairperson for the Commission, said that they have taken a suo moto cognizance of BJP MLA Ram Kadam's objectionable statement against women and issued a notice to him to explain his stand in eight days.



Maharashtra State Commission for Women suemoto took cognizance of controversial statement of MLA Shri Ram Kadam. Commission asked him to present his side within period of 8 days.
In this regard, statements of Smt @VijayaRahatkar Ji, chairperson of commission :@NCWIndia @ANI pic.twitter.com/P4pvNI6jE1


— Maharashtra Women Commission (@mscw_bandra) September 5, 2018
In a now-viral video of Dahi Handi celebrations in Ghatkopar, the BJP MLA is seen saying this.
बेताल वक्तव्य करणारा भाजपा नेत्यांमध्ये आणखी ऐकाची भर.. रक्षाबंधन , दहिकाला उत्सव या पवित्र सणा दिवशी आमदाराने तोडले आपल्या अकलेचे तारे ! कशा राहतील यांचा राज्यात महिला सुरक्षित? pic.twitter.com/Z5JAx5ewrN — Dr.Jitendra Awhad (@Awhadspeaks) September 4, 2018
In the video, a boy approached the MLA and told him that he needed Kadam's help after a girl rejected his proposal. To which Kadam replied that he would help the boy 100 percent. Kadam asked the boy to bring his parents and after their due consent he would kidnap the girl and bring her to the boy for marriage.
Later, the BJP MLA even gave his phone number to the crowd, asking them to call him in case they needed any such help.
The video, shared by NCP MLA Jitendra Awhad, has met with sharp criticism from politicians and the public with everyone slamming the MLA for his comments.



Not just an outright apology from him, but I'd want to know from the Home Minister of Maharashtra what action will be taken for openly making such statements that threaten the safety of girls and offering safety to those wanting to kidnap them.


— Aaditya Thackeray (@AUThackeray) September 4, 2018
I am sorry but there is no room for someone like BJP MLA Ram Kadam to be in public space. Shocked that any person could speak like this. #SackKadam — Dhiraj V Deshmukh (@MeDeshmukh) September 5, 2018



#BJP MLA #RamKadam promises to 'kidnap girls' who reject marriage proposals.pic.twitter.com/6fUf35Og5X


— Amit Mishra (@Amitjanhit) September 5, 2018
BJP lawmaker Ram Kadam brags about kidnapping girls and handing them over to young men for marriage. Has #BJP gone from Beti bachao Beti Padhao to Beti Uthao Beti Bhagao? #BJP_Ka_Gundaraj#BJP_भगाओ_देश_बचाओ#FascistBJPdownDown https://t.co/cGnpMr4XNZ — Shama Mohamed (@drshamamohd) September 5, 2018



From Beti Bachao to Beti Bhagao, BJP has travelled a long journey: Mumbai Congress President @sanjaynirupam on the atrocious remark of BJP MLA Ram Kadam #BJPKaRavanRaj pic.twitter.com/vf4GjLZ50K


— MumbaiCongress (@INCMumbai) September 5, 2018
Dear @narendramodi @rajnathsingh @Dev_Fadnavis @MumbaiPolice Send this man @ramkadam to prison, NOW. Treat him like the disgusting criminal he is. No excuse, no defense. Either show the country that you stand against such ppl OR admit that you empower them. Simple. pic.twitter.com/6yLwj2xVEF — VISHAL DADLANI (@VishalDadlani) September 5, 2018



Dear @Dev_Fadnavis
Congratulations on the new job you have given your MLAs of abducting girls.
Is it national policy for @BJP4India ?
MLA Ram Kadam offers to abduct girls for boys. He even offers hotline number for it. 👏👏 https://t.co/IdcuDrKDyo


— Preeti Sharma Menon (@PreetiSMenon) September 4, 2018
What nonsense is MLA Ram Kadam speaking? https://t.co/YsZd4SSegc — Mrs Anjali Damania (@anjali_damania) September 4, 2018
Read full article