In a musty chrome yellow room, overcrowded with three narrow cots and two thin queen size mattresses spread across the unimaginative floor, Anshu* and Kishan* live out their days in a mix of euphoria and fear.
A couple of months ago, Anshu, who is a 25-year-old widow, decided to elope with 28-year-old Kishan, a boy who lived in her neighborhood. The couple got married in a temple near their village in June and have been on the run since.
"We had to run because our families were against it. They would never accept it. We got married hoping to have a better life together. I wish everyone would accept it and let us be happy," Anshu said from behind a door in an adjoining room.
She did not wish to show her face to the media and her companion Kishan had a decided look of discomfiture. Because though Anshu and Kishan are just a newly married couple, they are not just any ordinary couple.
Unlike other newly-wed couples, Arshu and Kishan were not greeted with congratulatory feasts and good wishes. Instead, the families of the young couple were dead against the wedding and refused to accept it. Such was the opposition that fearing separation, the couple decided to run for their luck.
"First we thought we can just make it on our own. But it is hard to start a life without money. So we decided to approach court for protection so that we can seek an amicable resolution with our families," the young groom said.
In the first week of August, the determined couple were sent to a runaway couples' shelter home in Rohtak, one of 22 such homes that the Haryana government set up post 2010 in a bid to protect couples who were victims of violence and persecution for having married.
Anshu's family was against her re-marriage while Kishan's family also refused to accept a widow as their daughter-in-law. Kishan, who is currently unemployed, also informed News18 that theirs was an inter-gotra marriage. Gotra is a familial classification within Hindusism and sagotra or inter-gotra marriage is looked down upon within traditional Haryana households as it means that the wedding partners belong to the same familial lineage. In rural areas where the infamous Khap Panchayats still rule the roost, sagotra or inter-caste unions may even result in harassment, incarceration, false charges and even death in the name of honour killing.
And thus, young love had no choice but to choose incarceration over separation.
"Haryana is not like other states.  There are a lot of local traditions here and younger generations sometimes have a problem adjusting to them," Constable Surinder Singh, who is in-charge of the Rohtak shelter home, said.
In the past year, the home has seen 197 runaway couples from across Haryana. Caste is not the only reason that couples run. Some marry outside religion and thus face censure. Some are being persecuted for marrying someone within a close neighborhood or area– a practice which is highly frowned upon. And in general, love marriage itself makes many families shiver with shame.
"I know of the way my society looks at love marriage. But parents and family should be supportive of whatever makes their children happy. Why should anyone else decide who I will live with and marry," a defiant Kishan said.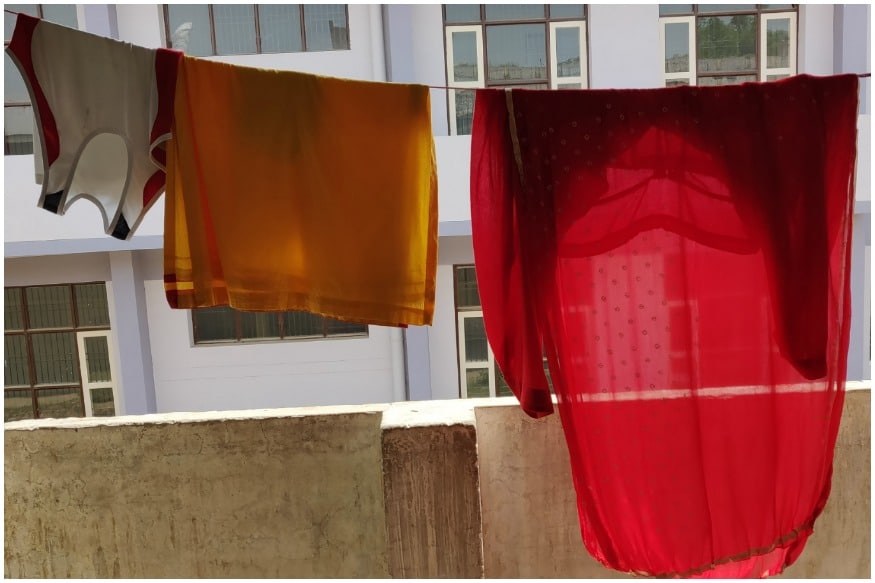 But not every couple can dare to hope.
Just recently, an 18-year-old Jat girl named Mamta from Rohtak was shot dead by members of her family after she married an older, Dalit boy from a nearby village. The couple were soon hunted and upon approaching court, the woman was sent to Nari Niketan in Karnal. As the girl was had not yet become an adult at the time of elopement, the boy was sent to jail for courting a minor. The girl, who claimed that she had eloped with the boy on her own will, was on her way to a district court to record her first statement as an adult when she was killed by her family. Her body was cremated over the weekend.
"Many times, villages and neighborhoods together oppose certain unions. In those times, couples usually have no choice but to run away and expose themselves to a life of fugitives," said Supreme Court advocate Priya Hingorani.
The advocate, who has dealt with several such cases of contentious marriages, said that in states like Uttar Pradesh, Haryana and even Delhi, such marriages often ended up dividing communities. Take the example of the late Mamta who was from the Jat dominated Gaddi Kheri village and continues to be unwelcome in her village even in death.
The village panchayat of Gaddi Kheri, as well as the boy's village Singhpura refused to accept the girl's remains. While four of the victim's family were arrested for her killing, the rest of the village refused to accept her body.
Apart from caste, Hingorani said that religion continued to be a dominant reason for targeting couples. In July, a Muslim man from Bhopal was beaten by a right-wing Hindu organization in a Ghaziabad court where he was attempting to get married to a Hindu girl.
A growing intolerance has given rise to the popularity of terms like 'love-jihad' on social meda. Inter-faith marriage is such a sensitive issue in India that even celebrities like actress Kareena Kapoor Khan and former UPSC topper Tina Dabi were not spared for marrying Muslim men despite being Hindus.
In recent years, courts have taken a stricter stance on violence against couples based on caste or religion, especially in Haryana. District courts have started taking swifter action against perpetrators of caste violence. Haryana's safe houses are a model example of proactive action on part of state administration.
According to data reported by The Tribune, 2,028 couples were reported in shelter homes across Haryana and the annual numbers were growing rapidly, as s evident from data from various districts. 744 runaway couples approached court in Ambala disctrict between 2010-2016. While the number of couples stood at just over 50 in 2010, the number has shot up to 162 in 2016. In 2013-14, 263 runaway couples were registered in the shelter home in Faridabad.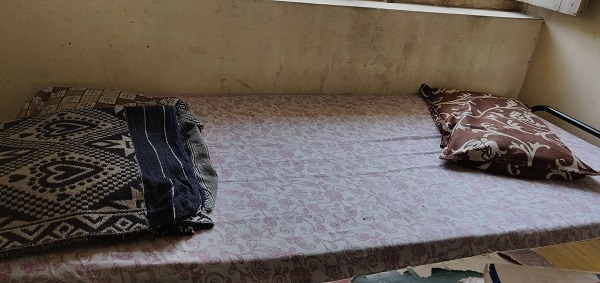 But according to Hingorani, laws can only help so much.
"Nowadays, couples come seek out lawyers and district courts to find out the legal ways to get married and seek protection. But once home, these couples are again at the mercy of their families and neighbors," she said.
Devendra Chahal of the Red Cross Society, the organization that volunteers to run the Rohtak runaway couples shelter home, agreed saying that though some couples were able to resolve their immediate issues and return home, they often faced abuse later once the police case was blown over.
For Anshu and Krishna, the only couple currently in the Rohtak centre, the whitewashed walls that still reveal faint ghsosts of pencil-scribbled testaments by transient couples, provide a safe haven.
The shelter alone can house 60-70 couples at one go and often has an average of ten during wedding season. But though their cots are snug, rations curtailed and privacy at a premium, Arshu and Kishan are happy that at least they are together - for now - waiting for a day when their fledgling love will no longer require the protection of armed guards and undisclosed locations to survive by itself.
(*Names have bee changed to protect their identities)