Young Millennials of India Want Sex, But They are Desperate For 'Real' Connection
Teen relationships are hard, however, their break-ups are worse.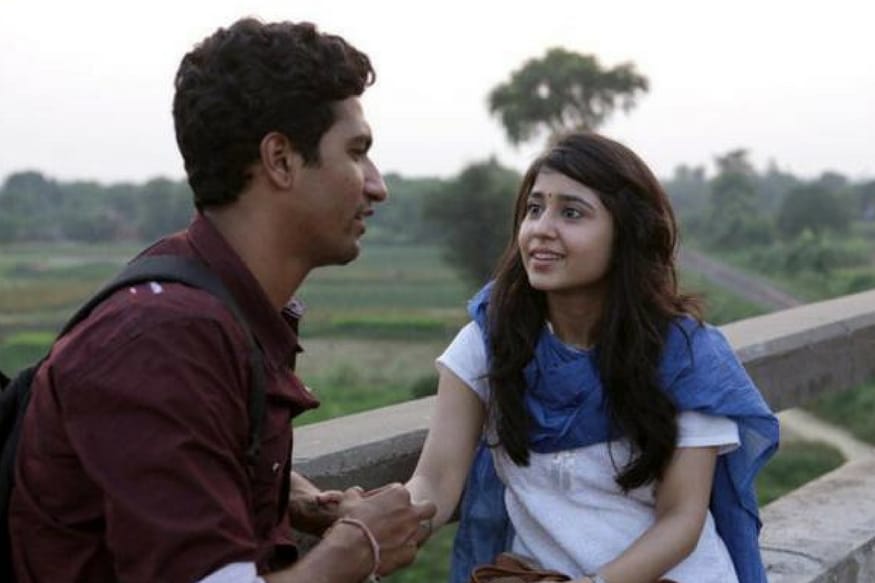 Photo credits: Neeraj Ghaywan
It's difficult to fall in love. It's even more difficult to get over a failed relationship, especially when it comes to the young population of our country—who are always hooked to their pocket-sized smartphones. While they are always connected to social media and to dating apps, finding a 'real' connection is just getting tougher.
Raghav Kohli, 19, a student of St Xavier's college in Mumbai, says that he was in a relationship with a girl who constantly tried to monitor his actions by calling or texting. He recalls that she had "tremendous trust issues". "We would be on the phone for 11 hours and after that, she would complain that I don't give her enough time." says the 19-year-old about his ex.
WhatsApp, FaceTime or Skype -- Technology has introduced many channels of communications, however, it has also complicated relationships. Today's teen couples are together all the time, either physically or virtually, which often leads to invasion of privacy. While this generation is fiercely possessive about their personal space, they often have problems setting boundaries in romantic relationships.
Dia, 18, who is in the 12th grade at Gokhale Memorial Girls' School, Kolkata, recounts her first relationship that started online and quickly grew into a full-fledged affair. He was from Delhi and would come down to Kolkata often, to meet her. However, soon he started getting 'extremely possessive and desperate.' When Dia tried to end the relationship, he and his family members (who knew about their relationship) repeatedly called her mother and emotionally blackmailed her. "His mother called and told my mother that if something happened to him because of the break-up, I will be responsible," Dia recalls. Dia and her mother were forced to change their phone numbers, just to get rid of the boyfriend from hell.
Dia isn't the only one to be harassed like this. Every day, several teens are harassed, blackmailed, sexually coerced or socially embarrassed on online public platforms. However, despite all this, social media is the most preferred mode of communication for the youth. Thanks to dating apps like Tinder, Bumble, TrulyMadly and others, it has become increasingly easy for teenagers to find a date or 'hook up'.
Dhruv, 19, a student of the Amity University, uses the dating app Tinder to 'get laid'. "It's always easy to get a weekend scene sorted with a couple of swipes. I, definitely, am not searching for love here," he says. "We (Dhruv and his ex-girlfriend) are in a very complicated place right now. Tinder is just for a night of making you feel good," he says.
Dhruv is seen smoking in all his pictures on Tinder-- sitting in the middle of what looks like a forest, a pub, and even when it's a selfie of his reflection on the bathroom mirror. But, behind all that smoke, the 19-year-old is nursing a heartbreak for the last couple of months. When asked if he believes in love, he immediately says, "Nah!" But after a pause of exactly five seconds, he adds, "You know everyone's looking for something real. Chances are we won't find it."
Despite Dhruv's cynicism about love, it is clear that he is looking for a deep connection. He isn't the only one. Although millennials are a generation known for casual sex and hook-ups, they too, like their previous generations are looking for 'meaningful relationships'. "A big challenge for today's generation is that they don't really understand deeper meanings of love. They don't have the patience to understand each other needs and stay together to get intimate and see each other grow," says Mumbai based counselling psychologist, Natasha Mehta.
18-year-old Asad is also on a dating app to "find similar minded people" and to "hangout". "I am just another bored teenager… And let's be mature and honest. Sex always plays on the mind," he said.
When Aamir Khan as Rahul sang "Kash koi ladki mujhe pyaar karti" in one of our favourite movies from the 90s—'Hum Hai Rahi Pyaar Ke'—it made a whole bunch of population believe that having a lover/girlfriend/boyfriend is one of the most important things in life. That, has changed.
"Why should we find someone to fall in love with? I mean it's something that happens, not something you can plan," Asad says.
"'Relationships don't happen for sex anymore," says Mehta. "Casual sex is definitely okay with the current generation, however, it is altogether a different criterion from that of love and relationship," she adds.
Youngsters are not just sexually active but also experimenting with the way they have sex. In all the photos that 19-year-old Shruti has shared on Tinder, she is seen posing with her boyfriend. "We are looking to experiment," she says. Explaining further, Shruti adds, "We are very happy with each other. But sometimes, you need to do something new. We are looking to find someone for a threesome."
Millennials also seem to be way more aware about sexuality than their previous generation. Too often, their bios on various dating apps will say "Demisexual", or "Sapiosexual" or sometimes even "Gender fluid".
Another Mumbai-based clinical psychologist, Sonali Gupta, believes that in the last five years, there have been many conversations about sexuality, thanks to the media. "It helps people to not just assert themselves in terms of their sexual identities, but also find others who are similar to them in ideology, in turn creating solidarity and a feeling of community," she says.
The clinical psychologist says that it is a "healthy trend". "More people are not just exploring, but also expressing their identity," she says.
A recent survey by Tinder shows that respect, loyalty and each other's independence are the most important qualities that both men and women between the age group of 18-25 look for in their potential date. Things like religion, caste, political ideologies, cultural values and eating habits are the least important on their list.
Kavya, 21, a student at Maitreyi College, says she values her independence above everything. She has been in a long distance relationship for some time. While for some it is hard to carry on a long distance relationships, Kavya says she actually prefers it.
"I prefer long distance relationships because my freedom is very important for me. If we are both in the same city the relationship automatically demands more of your time and attention. Also, interference in my life increases and I don't want that. I want my space," says Kavya.
Teen relationships are hard, however, their break-ups are worse. While some don't deal with it at all and try to fill the void with some sort of instant gratification, others get sucked into a vortex of bad feelings and sometimes even depression. Teen relationships are mostly short-lived and several teenagers ghost before the break-up and their partner don't even get a proper break-up text or call. The biggest problem for most of them is to find closure.
Sonal Joshi, 19, a student of St Xavier's says the initial days after her break-up 'was dark.' She and her ex had been friends for a long time and although she ended the relationship, she still misses having him in her life as a friend.
"Although I was the one who broke-up, I was still the one being hurt," she says. "From talking every day we went to not talking at all, that was hard. When we initially started dating, he was a crazy-texter and I wasn't even much of a Whatsapp person. But, as the relationship continued to grow, I also became one," Joshi recounts. "I called him after a few months because I wanted a closure. I wanted to move on. He apologised for his behaviour and that was kind of helpful," she says.
"I think young people do very much grieve over their relationships. They cry, seek out therapy, and still take a long time to move on emotionally from the breakup," says psychologist Sonali Gupta.
"The way we date has changed. Nothing else has," she says.
A kind of emotional dependency is common in the early relationships because teens mostly end up dating people they are already close with, and in several cases, like in Joshi's-- even good friends.
However, teens today are more practical and solution driven. Gone are the days when Baskin Robbins, Rom-Coms and mopping was a true break-up ritual, today's generation quickly turn their focus to other things."There is a big gap between the person that I am today and the person that I want to become," says Joshi. She is currently working towards self-improvement so that she can be all that she aims to be. Raghav too hasn't completely lost himself after his break-up. Although it has been just two months, the 19-year-old has turned to his books to cope with his break-up. "My books helped me deal with the break-up," says Kohli. "The best idea is to get back to your books, listen to music, exercise and do all those things that make you happy," he adds.
While Joshi and Kohli have found ways to deal with their break-ups, there are several who find it hard to pick them up after a break-up and seek professional help. Even in the age of instant gratification, where you can find a date seconds after you break up, psychologists say breakups still hurt a lot. In fact, thanks to the social media feeds, that constantly reminds one of his/her ex, it becomes harder for him/her to get over the relationship.
Psychologist Sonali Gupta says that the changing cultural landscape, that we are all living through, means that young people will be doing things differently. "But that does not mean that they will not find love. It means that their path to it is a bit different than their predecessors," she said.
She quotes Helen Fisher, an anthropologist, who once said that one of the regions in the brain responsible for romantic love is right next to regions that manage hunger and thirst. "Love is never really going out of the window," she said.
Get the best of News18 delivered to your inbox - subscribe to News18 Daybreak. Follow News18.com on Twitter, Instagram, Facebook, Telegram, TikTok and on YouTube, and stay in the know with what's happening in the world around you – in real time.
Read full article