#TheFWord: We Need to Get Over Chandni Chowk, and Dine on Delhi's Actual Culinary Treasures
A new weekly food column, The F Word explores the minutiae of meals, the traditions of dining, the inner workings of chefs minds and the culture of eating.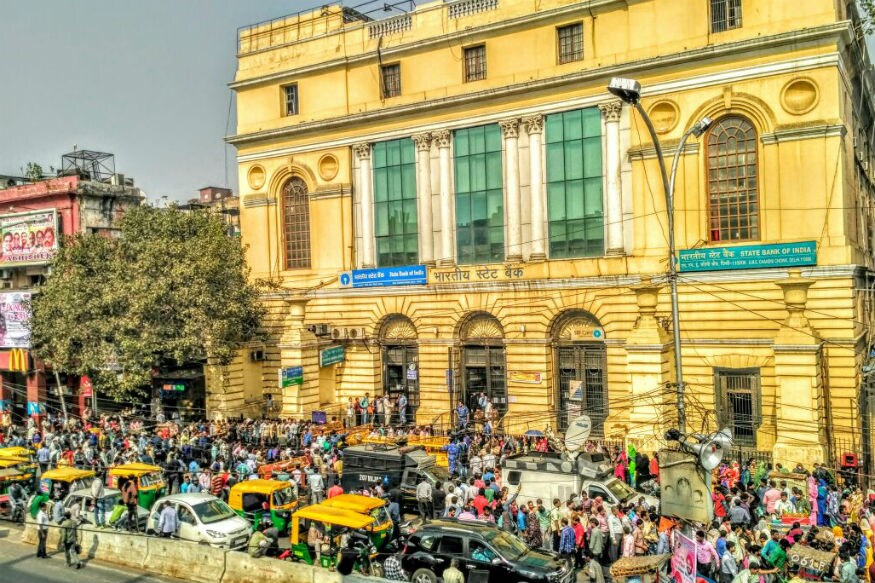 (Photo: Ramashankar) Representative image
As winter's chill settles into Delhi's concrete jungles, it means it's time for one thing. No, not smog; let's not even go there. I'm referring to long lines of tourists, mostly of Caucasian and Japanese extractions, obediently marching towards the cacophonic centre of Chandni Chowk, Jama Masjid and a few other tried and trite tourist spots, guaranteed to take dollars and dish out the 'authentic' Delhi experience, with a complimentary side of diarrhea.
And so these poor white and East Asian people go 'ooh' and 'aah' at the decrepit buildings, the narrow streets churning with humanity, the chawls in which a transplanted rural populace tries to earn a day's living, and the beggar children that are constantly underfoot.
These visitors frantically click away on their cameras, determined to capture every visual of the "real India", and just as frantically avoid stepping the piles of refuse that pop up in Chandni's Chowk as well as the vermillion stains of paan on the walls, freshly spat every day. They drink their bottled mineral water and then bravely dig into food prepared by cooks who alternate stirring at the pot with cleaning their nails and checking if their crotch is still attached to the rest of their body.
It's like a movie, and the only thing missing is a brown-faced Peter Sellers waggling his head in the corner. The thing is, despite the clearly cinematic feel of the 'exotic east', Chandni Chowk isn't representative of India, or even of Delhi so much. And the food, that "traditional" Mughlai fare and Indian chaat? Yeah, unless it's actually being cooked by the long-dead chefs of the imperial courts of yore, it's pretty much just food.
So instead of perpetuating the Slumdog Millionaire aesthetic of Delhi, and India, so beloved of the West and desi tour guides trying to sell it to them, maybe we can move beyond the crumbling centuries-old buildings and dusty alleys. Believe it or not, Delhi's changed over the past few decades. So has India.
And for those who protest that Chandni Chowk and its neighbours like Matia Mahal and others of their ilk is the only place where you can get authentic Indian dishes, um no. Firstly, let's get this out of the way. The Karim's at Jama Masjid sucks! And that connoisseur's alternative, al-Jawahar, is scarcely better. If it weren't for the long established cartels between tourist guides and Old Delhi restaurateurs, first-time visitors to the Capital would have a cornucopia of cuisines and dishes to choose from, most of which aren't only accessible through throngs of beggars and filthy underfoot roads and no discernible sense of hygiene.
And it's really not fair to all the other communities who've made their homes in Delhi over the years, and who have added their own culinary traditions to the kaleidoscope that is Delhi's food. Did you know that you can get roasted camel during Eid in the gullies of old Nizamuddin? Or that there's a thriving community of people from the Northeast in tony Safdarjung, and the neighbourhood is filled with tiny eateries and grocery stores which serve and sell everything from smoked snails and pork curries to fiery offal stir fries to the most incredible organically-grown fruits and vegetables to smoked whole chickens with tongue and all.
Safdarjung Enclave's market came to the Capital's attention with swish joints like Hungry Money and The Piano Man Jazz Club. But, despite the social media sustenance (and great music) these places provide, the neighborhood's actual treasure is tucked away behind these frequented frontages.
Barely 50 metres beyond the HDFC ATM you used to frequent in the trying times of demonetisation, is the entrance to an unassuming lane. Flanked by fancy houses at one side and an NCC camp on the other, the lane discreetly leads to Humayunpur, a tiny but dynamic colony housed by a mainly Northeast Indian populace.
Its aberrant name aside, a walk around Humayunpur serves as an extremely palatable primer to the oft confounding eight sisters. Restaurants, both state-specific as well as all-encompassing of the region, jostle with fashion boutiques, export huts and grocers stocking provender familiar as well as unknown.
And that's the other thing. Apart from these little modest eateries, whether Mughlai or Manipuri, Delhi boasts a culinary collective that is comparable to most world capitals. From jazz clubs to speakeasies, from French bistros to German beer gardens, from tapas-style South Indian to traditional Kashmiri Wazwan, Delhi has it all, and more.
Whether situated in the most swish of five-star hotels to straddling streets and markets as stand-alones, there's a HUGE variety of options to choose from, which will cater to every appetite and all manner of budgets. You just have to step out and see and taste and touch and experience it all for yourself. And stop going to Chandni Chowk. It's Delhi's Times Square in its redundancy and even more of a tourist trap.
Get the best of News18 delivered to your inbox - subscribe to News18 Daybreak. Follow News18.com on Twitter, Instagram, Facebook, Telegram, TikTok and on YouTube, and stay in the know with what's happening in the world around you – in real time.
Read full article