'There are Few Things I Love Talking About More Than Toilets': Bill Gates' New Video is Winning the Internet
In the video, Gates talks about reinventing the toilet and new ways to treat faecal waste.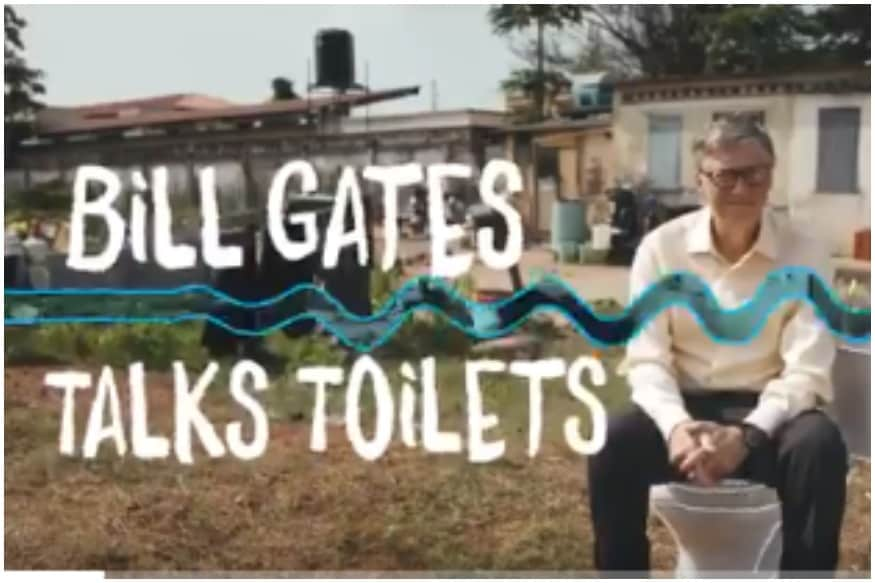 In the video, Gates talks about reinventing the toilet and new ways to treat faecal waste.
Sanitation and fecal waste management are one of the greatest challenges faced by any developing country. While flushing out excreta with the press of a button may come easily to many in developed countries, sanitation remains an unfound goal in several developing and underdeveloped countries.
To address this problem, billionaire philanthropist Bill Gates has recently released a video on Twitter to talk about a program to help bring toilets to lower-income regions.
In the video captioned 'There are few things I love talking about more than toilets,', Gates says that it is easy for the rich to take the toilet for granted but for many living in poorer conditions, clean, secure toilets are still a pipe dream.
There are few things I love talking about more than toilets. pic.twitter.com/rQdY3ZiIpC

— Bill Gates (@BillGates) November 5, 2018
Gates says that 2.5 billion people in the world did not have access to clean toilets and a well-managed sewage system. He goes on to demonstrate how many people in under-developed and developing countries still used arcane, single-pit toilets.
"Everyone deserves a clean and comfortable toilet inside their homes. Not only comfort, but proper waste management is also key to good health," Gates adds.
The video then goes on to talk about the 'Reinvent the Toilet' program by Bill and Melinda Gates Foundation which was launched in November 2011 to help bring clean toilets to all. It focuses on various ways in which waste can be treated locally so as to reduce the risk of diseases that spring from untreated sewage.
The program stresses ways to treat sewage without the use of water or even electricity. These innovations can prove to be extremely useful in areas with water and power scarcity.
The video, which was shared on the seventh anniversary of the BMGF program has received a lot of attention on social media with many praising the billionaire genius's attempt to bring such an important topic into the limelight. 
Yes we (USA) do tend to take things for granted, I cannot even imagine life w/o a toilet 😩😢😩Thank you so much for all the "worldwide" work you are doing Mr Gates❤️

— Venda Brinson (@vendanne) November 5, 2018
you are a good person! thank you for your work!

— McK (@McKResist) November 5, 2018
Why are some leaders so oblivious of the suffering of their own pple. Thank you @BillGates for the Wave to eradicate poverty in the world. Your compassion to all souls is greatly appreciated.

— Evang Mangwende🐬 (@EvangMangwende) November 5, 2018
Gates recently was in Beijing, China for a 'Reinvent the Toilet' expo. He also told Bloomberg that the reinvented toilet market has the potential to grow into a $6 billion a year worldwide by 2030 and that companies like Japan's LIXIL Group have already shown an interest in it.
Time for India's Swachch Bharat to take a leaf out of Gates' book?
Read full article