These Animal Lovers in Chennai Rescued a Cat Stuck Deep Inside a Well in Just 2 Minutes
Animals seem to find their way to the strangest places to be stuck in - but their rescuers are braving their way to get them out, as well.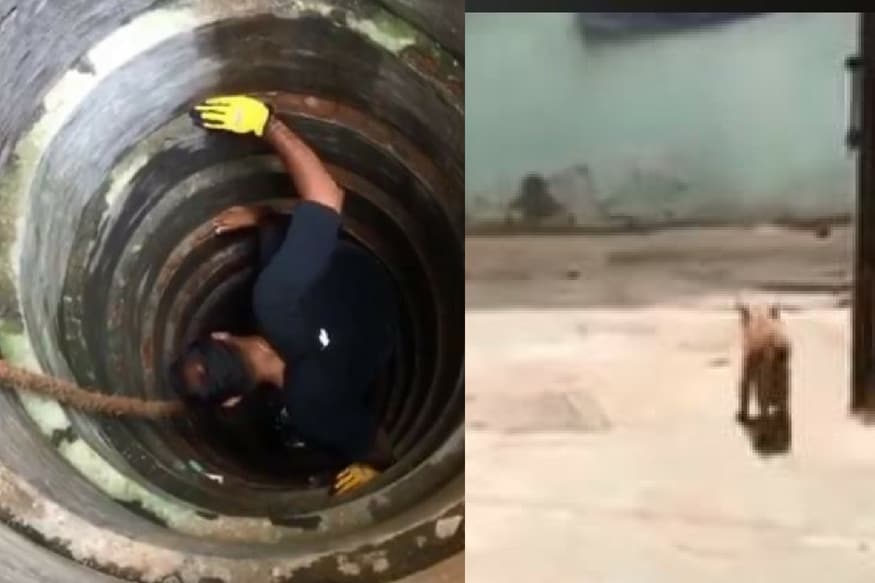 Animals seem to find their way to the strangest places to be stuck in - but their rescuers are braving their way to get them out, as well.
Pets stuck in unusual situations isn't uncommon - it actually happens a lot more than you would think. Animals have a tendency to manage to get to hard-to-reach situations and then stay stuck there.
Especially in Chennai, where open wells are a lot more common than usual - animals seem to find their way down the wells and once there, manage to find no way out.
But a group of animal lovers in Chennai is making sure they help these animals out--safely.
Shravan Krishnan, who is perhaps more memorable as 'the man who rescued the dog thrown off the roof of the hostel,' is an animal lover, who with his own team of helpers manage to get these animals out.
Shravan shared a video of his team rescuing a cat from a deep well in under two minutes.
Shravan's caption, "When we have Dinesh Baba on our side, we don't need the hulk. Getting in and out of a well in less than 2 minutes is no joke." and indeed it isn't a joke.
Shravan revealed how in order to make rescues, he has to keep a number of factors in mind. "Every well is different. Before you climb in, you need to check for toxic gases, check if oxygen levels are fine, make a plan, strategize the exit and figure out how to deal with the animal once out - all of this is done before the actual rescue," he said.
In Chennai, Shravan is almost a hero. People reach out to him constantly for him to rescue animals.
"The team outside is also equally important," Shravan said. "When someone calls us we first ask them to not panic and stress the animal out - then we try to ask them to prevent their own rescues by throwing things down - often it hampers the rescue and injures the animals."
This is not the first time in recent times that an animal has fallen down a well and needed rescuing.
Shravan shared another video where a cow fell into a well.
Shravan stressed the importance of good equipment to carry out these rescues.
"Ropes - good quality, study ropes, Gloves, Good quality harnesses - all of these are there in the US. We need gear that is rock climbing quality – strong ropes, harnesses, hard-hats with lights and more safety equipment," he said.
He said that currently, they do it without any safety equipment and with minimal protection.
Talking about this particular rescue operation, he said, that his rescue partner, Dinesh is great at climbing wells - which is how he managed to get in and rescue the cat in less than two minutes.
"This is why the team on top is perhaps equally important," he said. "We need strong people on top, who make sure the rope isn't slipping, have the energy to pull both the rescuer and the animal out and make sure if anything is needed they can provide it."
After the animal is rescued, Shravan usually takes them to the Besant Memorial Animal Dispensary - where they are treated until they get better.
Read full article
Countdown To
Elections Results
To Assembly Elections 2018 Results