GET Stock

Quotes


These Photos Of Chennai Cops Going Beyond Their Duty Are Winning Hearts On The Internet
The Chennai policemen were lauded for cleaning clogged drains with bare hands and distributing food to people stranded in their homes, ensuring that people in the city remain safe.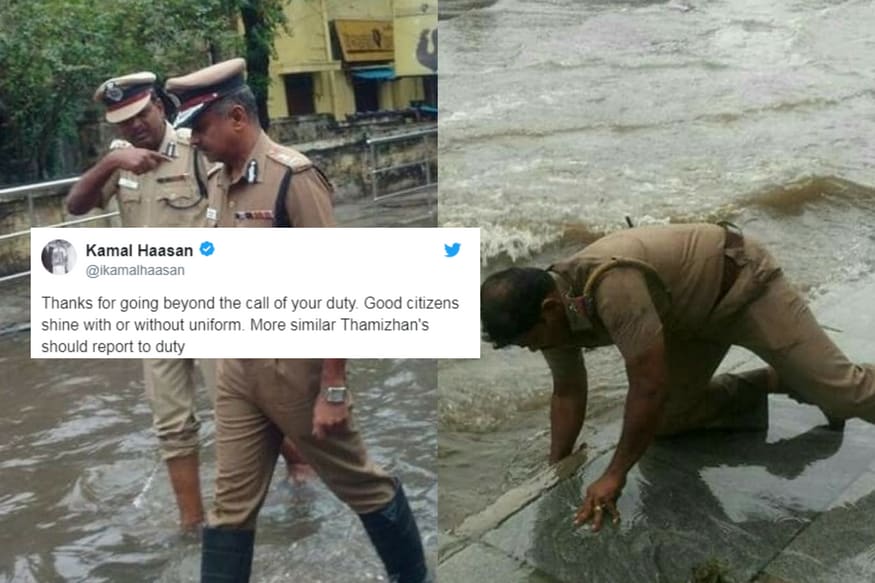 Photo credits: Facebook/Chennai.Police
The Northeast Monsoon has once again left Chennai and other parts of Tamil Nadu inundated through the first week of November and has already claimed 12 lives. The annual crisis has created a rather popular opinion that the government has done little to help its people over the years, and now they are looking at other unconventional sources to rely on.
At such a time of tragedy, while the
people have taken to online platforms such as 'Tamil Nadu Weatherman'
to get weather updates and flood warnings, it is the men in uniform who are going beyond their call of duty to ensure safety in the city.
Photos of men in uniform with rolled up pants, working with bare hands to drain rainwater from waterlogged areas, and even distributing food to people stranded in their homes are doing rounds on the Internet.
Their efforts didn't go down the drain, as many social media users including Kamal Haasan heaped praises and commended the officers for their relentless efforts.
Thanks for going beyond the call of your duty. Good citizens shine with or without uniform. More similar Thamizhan's should report to duty pic.twitter.com/54StA3CEq0

— Kamal Haasan (@ikamalhaasan) November 4, 2017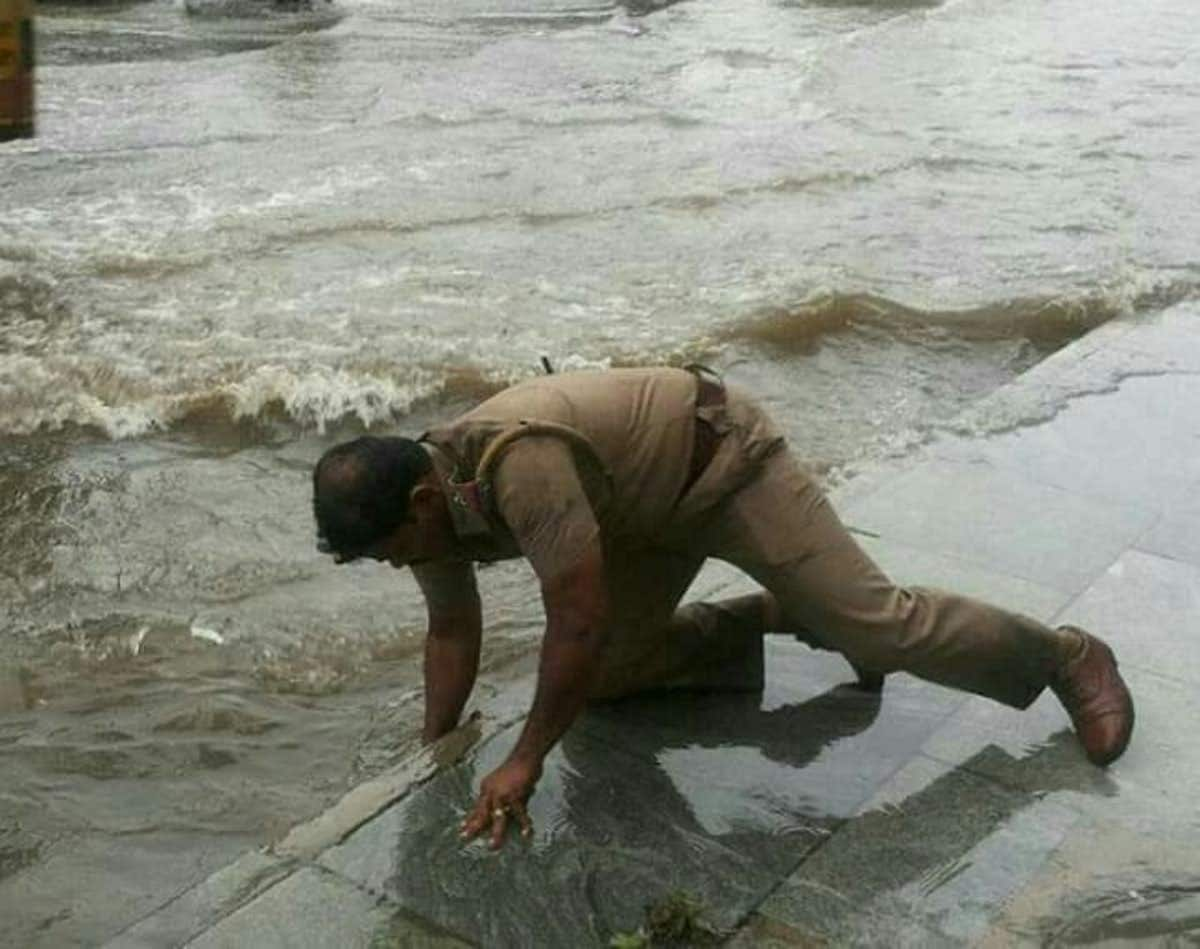 Image source: (Facebook/Chennai.Police)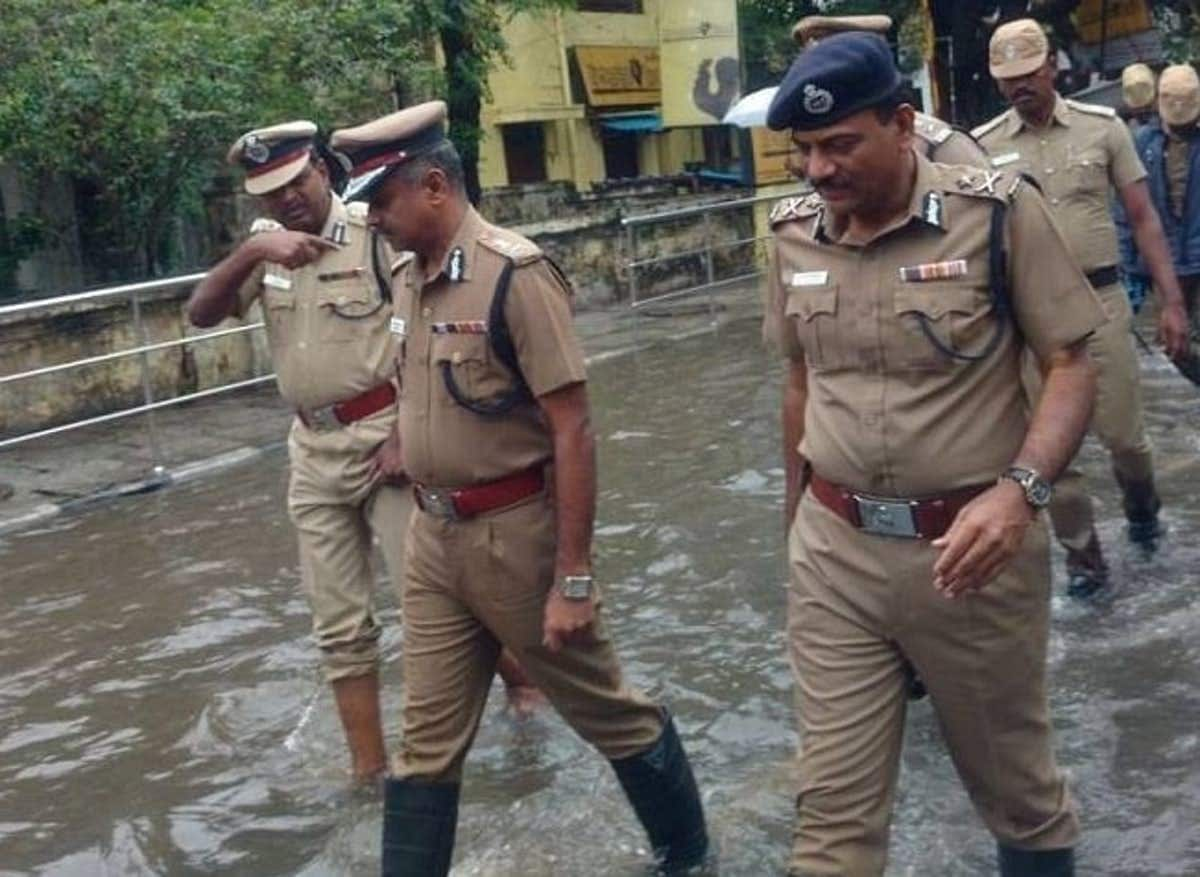 Image source: (Facebook/Chennai.Police)
MY HEARTFULL THANKS TO #TNPOLICE Such a great and good effort, #ChennaiRains2017 #ChennaiRains #RainUpdates #ChennaiPolice 💓 pic.twitter.com/acHSrEp6Ds

— Ashokkumar U.K. (@ukashokkumar) November 4, 2017
The politicians may fail you..but these men in Khaki will always try to do their bit. Amazing dedication #ChennaiRains2017 #ChennaiFloodTrap pic.twitter.com/j5uwu2NA5N

— Shabbir Ahmed (@Ahmedshabbir20) November 3, 2017
Those keep critising a look what cops doing at Chennai.Please note they are not belonging to corporation of Chennai.
Hats off Cops. pic.twitter.com/BBcBUxS4VA

— Suresh Parthasarathy (@parthasuresh) November 4, 2017
Heartening to see great commitment by @chennaipolice_ team incl Commissioner to extend help during #ChennaiRains. Well done #GoodPolicing pic.twitter.com/uchlitnMZO

— IPS Association (@IPS_Association) November 5, 2017
#Chennai police distribute food to rain affected areas in #Velachery #ChennaiRains @aselvarajTOI @dhanyarajendran pic.twitter.com/PoYH4SuIMN

— Selvaraj Arunachalam (@selvasuha) November 3, 2017
Police officials also distributed food in rain-affected areas such as Velachery.

#Chennai police distribute food to rain affected areas in #Velachery #ChennaiRains #Chennai cops rescue stranded ppl @ AGS Colony Salute sir pic.twitter.com/ilyeNxwXx9

— Chennai Rain (@Chennaiirain) November 3, 2017
#Chennai police distribute food to rain affected areas in #Velachery #ChennaiRains @aselvarajTOI @dhanyarajendran pic.twitter.com/PoYH4SuIMN

— Selvaraj Arunachalam (@selvasuha) November 3, 2017
Read full article
Countdown To
Elections Results
To Assembly Elections 2018 Results