This 5-Year-Old Boy Couldn't Get Enough of Prince Harry and His Beard
Awwww!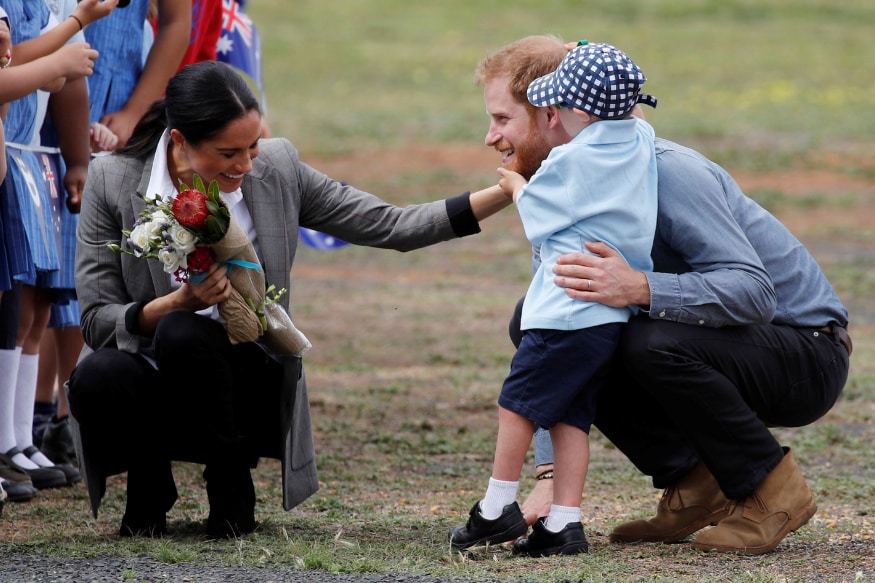 Image credits: Reuters
Queen Elizabeth's grandson Prince Harry and his wife Meghan Markle are expecting their first child but the British royals have already displayed their parenting skills during their tour of Australia.
The couple were in the drought-stricken farming town of Dubbo when they were greeted by a large crowd eagerly waiting outside their plane.
While the cameras were focussed on the royals, a 5-year-old boy stole the show.
Luke Vincent, who has Down Syndrome and LOVES Santa Claus, threw his arms around Meghan when she knelt down to greet him and offered her a beautiful bouquet. Although, the boy broke the royal protocol, he couldn't help himself from repeatedly hugging Prince Harry.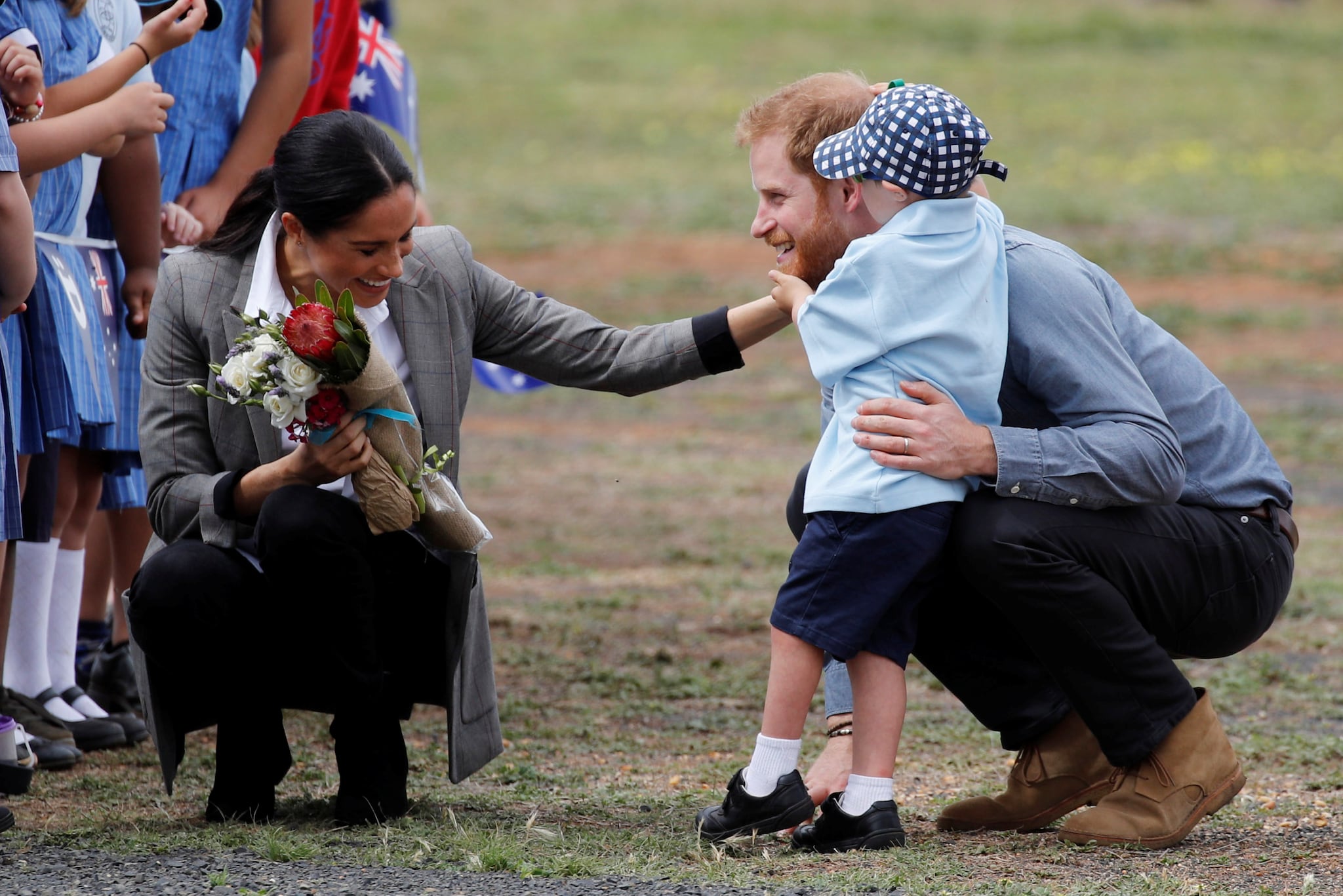 The boy was fascinated by Duke of Sussex's scruffy beard and patted him on the head when the prince hugged him.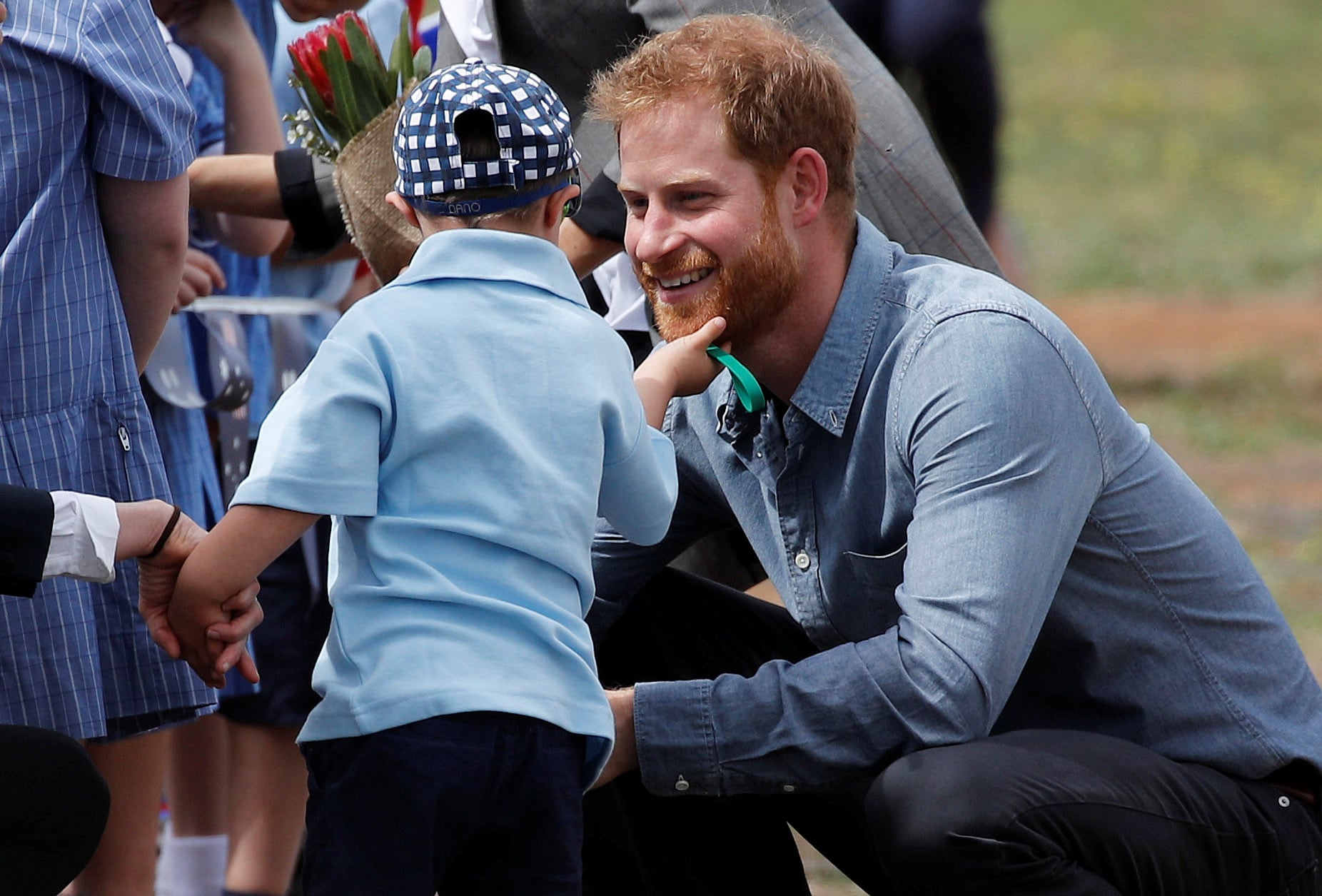 Our hearts are melting watching the moment a young Dubbo schoolboy dived into the arms of Prince Harry & Meghan. 😍 #RoyalTour #Studio10 pic.twitter.com/JJ7sK2uRje

— Studio 10 (@Studio10au) October 16, 2018
The adorable meeting was enough to melt hearts on social media.
5 -year-old schoolboy Luke Vincent, was absolutely overjoyed to meet Prince Harry and Meghan Markle. Luke who has Down syndrome, was fascinated by the Duke of Sussex's scruffy beard, and he reached in to touch it before presenting a pregnant Meghan with a some flowers and a hug pic.twitter.com/RlT39nM8tK

— Brandi News Update (@brandilmelb) October 17, 2018
Prince Harry and Meghan Markle met Luke who stole their hearts (and mine) pic.twitter.com/Q7OFS5Ox4X

— starfire (@misslefroy) October 17, 2018
Prince Harry also managed to bring an Aussie fan to tears with a hug in Melbourne.
The Duke and the Duchess of Sussex were greeting fans and well-wishers outside Royal Botanic Gardens in the Victorian capital when Prince Harry noticed India Brown, 19, holding a sign that read: "Been here since 4am, loved you since I was 8."
Intrigued, he started chatting with Brown who then asked for a hug. Prince Harry obliged. Yep. And naturally, Brown was overwhelmed.
This very emotional girl in the crowd is India Brown, 19, who was overwhelmed when Harry hugged her after spotting her sign saying: "Been here since 4am, loved you since I was 8." #RoyalVisitAustralia pic.twitter.com/QPeyUgTksn

— Emily Nash (@emynash) October 18, 2018
One hug from Prince Harry was all it took to bring a woman to tears, and make thousands of others jealous, in Melbourne today. Harry stopped to give one of their admirers — India Brown, 19 and a "massive monarchist" — a Royal hug, he delivered the surprise of her life. pic.twitter.com/CTuG0TrYJf

— Brandi News Update (@brandilmelb) October 18, 2018
Get the best of News18 delivered to your inbox - subscribe to News18 Daybreak. Follow News18.com on Twitter, Instagram, Facebook, Telegram, TikTok and on YouTube, and stay in the know with what's happening in the world around you – in real time.
Read full article