This Brave Mother Acted As Human Shield to Protect Her Child from Hail the Size of Tennis Balls
A mother's love knows no bounds.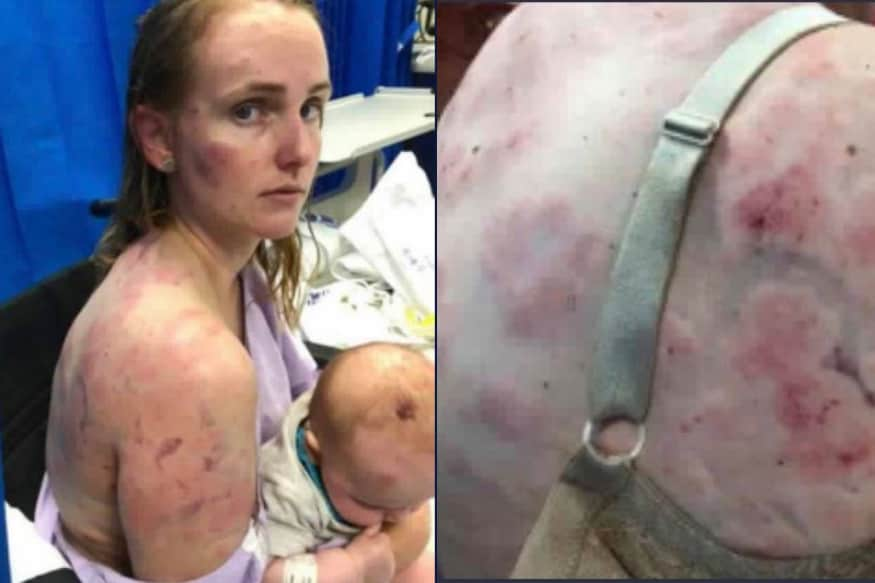 A mother's love knows no bounds.
A mother's instinct to protect her child can overpower everything else. This was proved in an example by an Australian mom, Fiona Simpson who withstood a hailstorm to protect her child.
Australia recently received a Tornado warning, which promised rain and a hailstorm. It was this storm that Fiona Simpson, an Australian mother of one, got stuck in.
Simpson was driving in Kingaroy in Australia with her child and her grandmother when the tornado hit. The hail - reportedly the size of tennis balls - became so heavy that it smashed through the car window. Even though she had stopped the car, when the rear window blew out, showering her child with glass and ice, she didn't think twice before diving and protecting her kid.
Simpson suffered serious bruising as a result of acting as a human shield in the face of the storm.
The pain barely crossed her mind, she told
TenDaily
Australia.
Fiona Simpson could be the toughest mother in Queensland. Caught in yesterday's crazy storm at Kingaroy, she shielded her baby from pelting hail after it smashed her car windows. @7NewsBrisbane pic.twitter.com/dzwKfmKouh

— Mac Lyon (@MacLyon7) October 11, 2018
This is footage of just how fierce the storm was -
'Pretty fierce!' Video sent in by Peta Long Doggett of hail and destructive wind at Booie yesterday. https://t.co/vOVoJxXkHk #qldstorm #qldtornado #7News pic.twitter.com/JMqFqqUQsF

— 7 News Brisbane (@7NewsBrisbane) October 11, 2018
After news of Simpson's bravery spread, people on social media could not stop praising her.
toughest mother in Australia! this brings tears to my eyes. I hope she and her bub are ok. She is a warrior!

— Sarah Perk-Kirk (@sarahinscience) October 11, 2018
Holy wow. This is almost unbelievable! What a tough woman. 🙌🏽 https://t.co/2odbFe6jeC

— Tristan Vorias (@TristanVorias7) October 11, 2018
What a champion mum! I hope she recovers soon. pic.twitter.com/aijZQUOA3r

— Patrice Em (@undineundersky) October 12, 2018
Read full article
Countdown To
Elections Results
To Assembly Elections 2018 Results