GET Stock

Quotes


This Cafe In Delhi Lets You Exchange Books For A Free Meal
Great cause.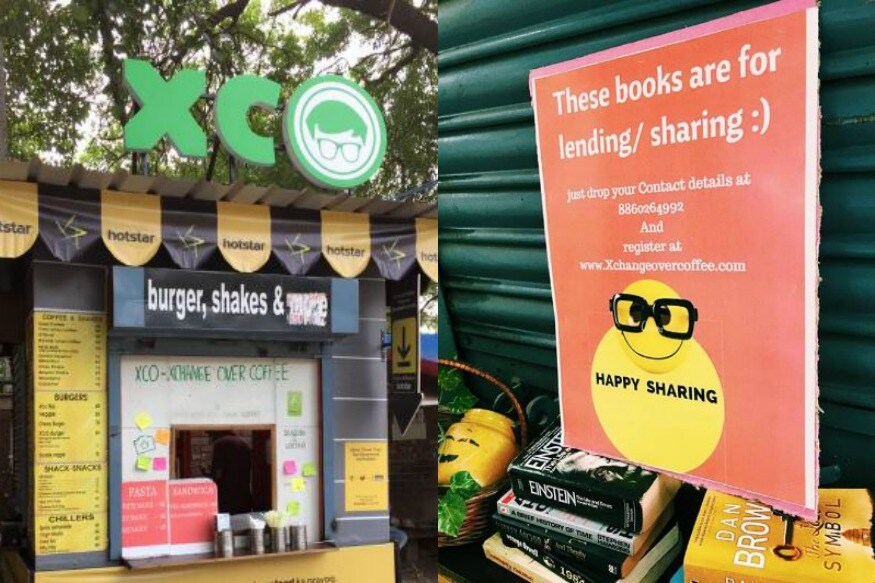 (Photo: Xchange Over Coffee)
As kids we were always taught to share our things with others, be it our lunch and stationary with classmates or bedroom with siblings. But as we grow up and become capable of buying things for ourselves, we forget that we must still share.
But a cafe in North campus, Delhi, Xchange Over Coffee, is reminding us just that.
According to their Facebook bio, the cafe believes in sharing rather than buying. The bio reads, 'Sharing is Uniting! Together building up a community where people share/exchange rather than buy'.
Now that's an extremely great initiative to undertake. But an initiative without a reason makes little sense. So, we got in touch with the founders of the cafe and here is what they had to say about this extremely innovative initiative of theirs.
"The reason why we started book exchange/sharing was because we were motivated by the concept of sharing economy, in which control is given to people rather than institutions. In it, trust is placed on strangers rather than institutional authorities," said Shivam Dewan, Co-Founder.
And when we asked how easy or difficult it was to implement the idea in reality, Dewan said, "To make such behaviour change in people is not at all an easy task, so, we came up with this novel idea of coupling food with book exchange."
The underlying idea with which the cafe operated was to provide free food and drinks to all those who shared books using the XCO platform.
Explaining how the idea works, Dewan said, "We offer free food and drinks to everyone sharing or lending books using our platform. They get a coupon in their email after their first activity on our website which they could redeem on our shack to get free food & drink."
Interestingly, all the food recipes have been designed by the founders (who have an engineering background) themselves. "We had no experience in food industry as we were from engineering background but nothing is impossible in the age of free information world. And to our surprise, our food got even more hits," said Dewan.
He added, "We left our corporate jobs not to do things for money or fame but to make this world a better place to live, to unite mankind. Sharing is not only for uniting people but also a gift to our planet, we don't need to buy more things every now and then, let's believe and give collaborative consumption a chance."
Also Watch
| Edited by: Mugdha Kapoor Safaya
Read full article