Contrary to popular beliefs, in a case of plagiarism, India is NOT always at fault. Sometimes it is the other way round and it's the white people who copy things done and dusted in India. And this particular example is just too much of a compelling evidence.
On July 25th, a twitter user posted two photos, one a song art for
XYZ
by Tennyson and the other a poster of
Kuch Kuch Hota Hai
and the resemblance was a little more than uncanny.



dont think i wouldnt fucking notice.... pic.twitter.com/YhaYiHQCAq


— THE cancer leo cusp™ (@mallikiller) July 25, 2016
And if you are wondering what came first, it is obviously
Kuch Kuch Hota Hai
. The track XYZ is came out in 2016 and was produced by Canadian electronic duo Luke and Tess Tennyson who are 18 and 16 respectively. In all likeliness, the older one in the duo was just born when
Kuch Kuch Hota Hai
was released.
Let us have a look at all that is being ripped off over here:
1. Shah Rukh Khan's orange GAP hoodie
2. Kajol's blue hairband
3. Shah Rukh Khan's cool as hell shades
4. Both Kajol and Shah Rukh Khan's hand gestures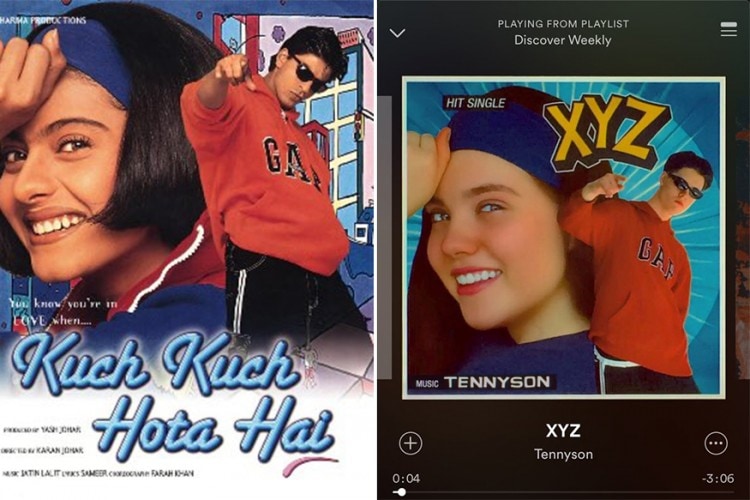 And a bonus 5th. Tess Tennyson plays the drums and so does Kajol's character in the song
Koi Mil Gaya
. All of this CANNOT be a coincidence. Is anything real at all?
Well, this is not something we get to see everyday.