When Life Jacket Turned Into Teeny Weeny Bikini: Flight Attendant's 'Stand-Up' Announcement Has Passengers in Splits
Not your regular flight.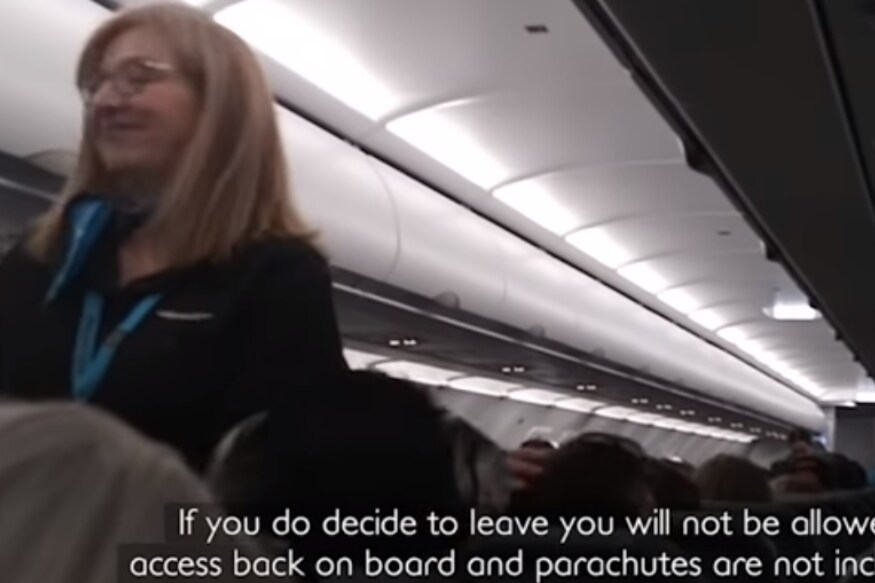 Image credits: Cindy Kuhn / Facebook
Flights can be extremely monotonous, especially when you are a frequent flyer. Couple it with the template safety announcement (which you shouldn't ignore, btw) after the takeoff, eye-masks and earphones come to rescue, while you keep an eye out for your meal, because who wants to miss a free meal anyway, right?
This, however, was to change on a flight from Orlando to Colorado Springs when Daniel Sandberg was armed with a microphone.
Sandberg, a flight attendant with the Frontier Airlines, left the passenger in splits after he turned into a stand-up comedian no one had anticipated for.
Sandberg began his 3-minute comedy routine safety announcement by introducing the two female Flight Attendants as his wife and mistress - to which crew, as well as the passengers, chuckled.
But it was just the beginning. Perhaps, it was an attempt to capture everyone's attention - including those who were planning to snooze.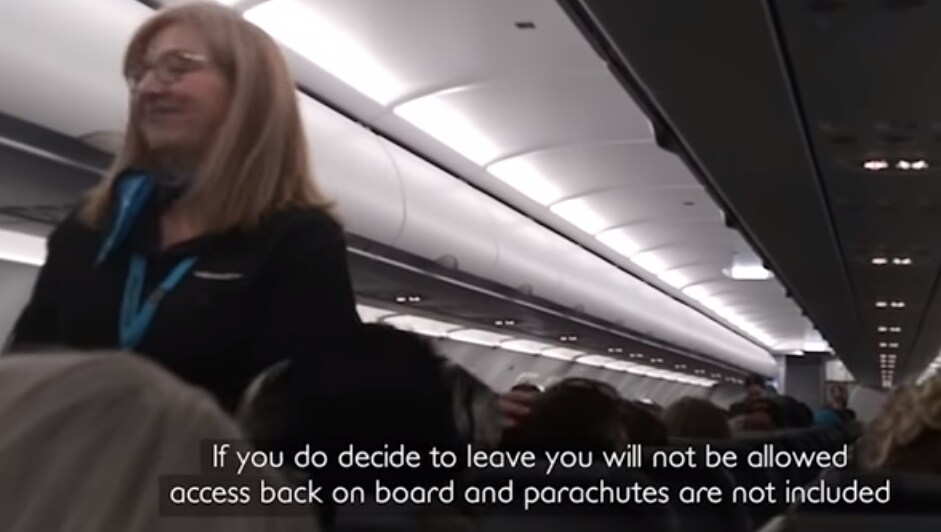 He then goes on to describe the life vests as itsy-bitsy, teeny-weeny yellow polka dot bikinis. Without the teeny-weeny and polka dot bits. And gives a friendly warning: "If by chance yours does not inflate, grab your neighbour and hold on for dear life."
Of course, there were child jokes. "Make sure to adjust your own mask before assisting your favorite child, another passenger or your husband who is definitely screaming louder than you are."
Cindy Kuhn, 55, who was aboard couldn't have asked for more on a late-night flight.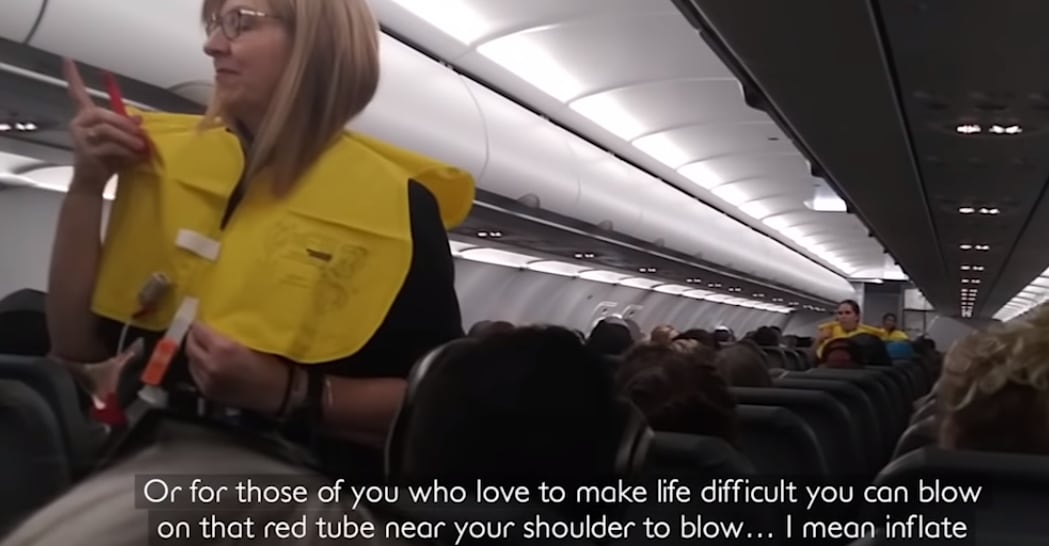 Speaking to Daily Mail, Cindy said, "He must be the world's funniest flight attendant. He was so personable and had us all in stitches - hook, line and sinker."
Cindy, who has only witnessed something like this in viral videos was happy to be there.
"It was fun to experience something like this first hand, just being there and having such a rare and hilarious moment happen. I felt lucky to be there, considering you normally only see these things in viral videos."
The attendant's performance was met with thunderous applause and the video of his impromptu performance has now gone viral on Facebook.
Sandberg's hilarious routine has been viewed over 13M times. Watch it here:
Read full article
Countdown To
Elections Results
To Assembly Elections 2018 Results