This Kolkata Mom Isn't Giving Up After Mall Staff's Revolting Reply to Her Breastfeeding Request
South City Mall in Kolkata believes breastfeeding is a woman's problem.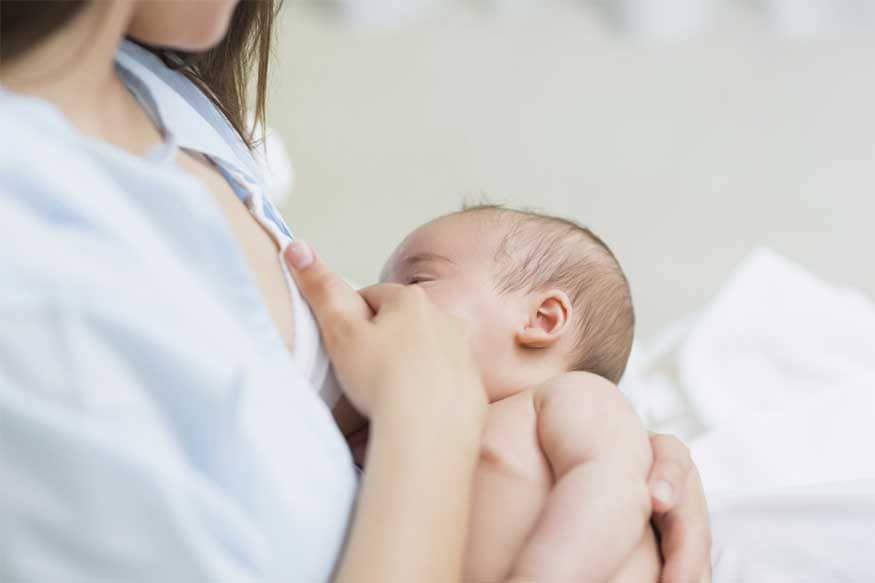 Photo courtesy: AFP Relaxnews/ Wavebreak/ Istock.com
Everybody needs a little retail therapy sometimes, the act of buying both useful and useless items from retail emporia providing some salve from the stresses of modern living. Malls solely exist to cater to shopping needs, and in an effort to attract clientele offer all manner of amenitites to make the experience convenient and pleasant. Unless you're a new mother apparently. Or at least, that's what the South City Mall in Kolkata believes.
Giving birth and raising an infant is an incredibly stressful and exhausting job, and if anyone deserves a break to do a little shopping and relaxing it is new mothers. And since they're caring for a new life, one would think everyone would do everything they could to provide mums with all the support and help they need. It's why offices and public spaces around the world are actively doing all they can to provide facilities for nursing mothers.
So when a new mother in Kolkata asked for the city's South City Mall to provide basic amenities for babies, like a changing room and private space for breastfeeding newborn children, she was in for a rude shock. In a reply reeking of male entitlement and misogyny, someone from the mall management messaged her the following revoltingly "cheeky" response.
From calling breastfeeding a chore to saying people have a right to privacy (but apparently not new mothers), the reply naturally incensed the lady, who posted the following message on Facebook:
"Hi friends,
As some of you have noticed I have posted about @southcitymall Kolkata not having basic amenities for kids i.e baby room, feeding zone etc. which is there for any shopping mall. They are asking toilets to be used for feeding, etc. Please read the response they have given for our basic request. I am enraged. I am speechless with anger. Please read the screenshot and comment. The insensitivity seeping through is ridiculous. Baby's are not home chores, and yes they need to be fed whenever they want to survive. No woman wants their freaking boobs to hang out in public for display , it's not a fashion choice ..it's the most basic human need. Please share this post. My humble request to all of you. I tweeting the same. A big thank you to Abhilasha , for taking the first step to point out the discrimination and taking this to the south city authorities. Inspired by you,I will continue my crusade. We need more people like you."
Other people are also outraged at the mall's boorish behavior and slammed the mall on social media. Let's see what the mall's next response is.
Get the best of News18 delivered to your inbox - subscribe to News18 Daybreak. Follow News18.com on Twitter, Instagram, Facebook, Telegram, TikTok and on YouTube, and stay in the know with what's happening in the world around you – in real time.
Read full article