Love is pure and true; Love knows no gender.
Although section 377 of the Indian Penal Code criminalises homosexuality and the LGBTQ community is widely discriminated against, a same-sex couple in Delhi has taken the courage to defy norms and celebrate love.
Delhi-based photographer, Priyam Malhotra, who believes one should have the freedom to choose whom to love, took up the assignment of capturing the love between the couple to send out the simple message that love knows no boundaries, not even that of gender.
Malhotra, who was apparently very excited to do take up the assignment, posted the beautiful album 'Love Beyond Gender' on
Facebook
. "I got an amazing opportunity to capture a love story between two beautiful woman who defied their families, the society and just care about love for each other," said Malhotra. Although the task was extremely challenging and he had several constraints, he did a brilliant job.
Malhotra had to shoot the couple using all his creative skills but without revealing their identities. A look at the pictures from the shoot will tell you how amazingly he has managed that balance. The colors in the background represent the LGBTQ flag.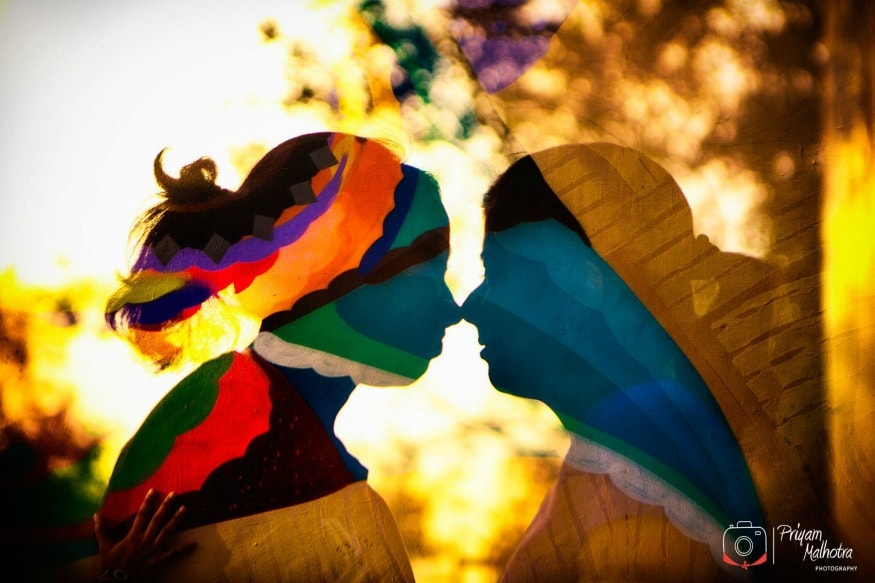 (Photo: Priyam Malhotra)
"I had to create my frames showcasing their love, but at the same time keep their privacy. So I used a lot of colours, lights & shadows. The couple was very supportive of all my creative ideas which helped a lot. Also I can't thank the team at UrbanClap enough for connecting me to the couple," Malhotra told News18.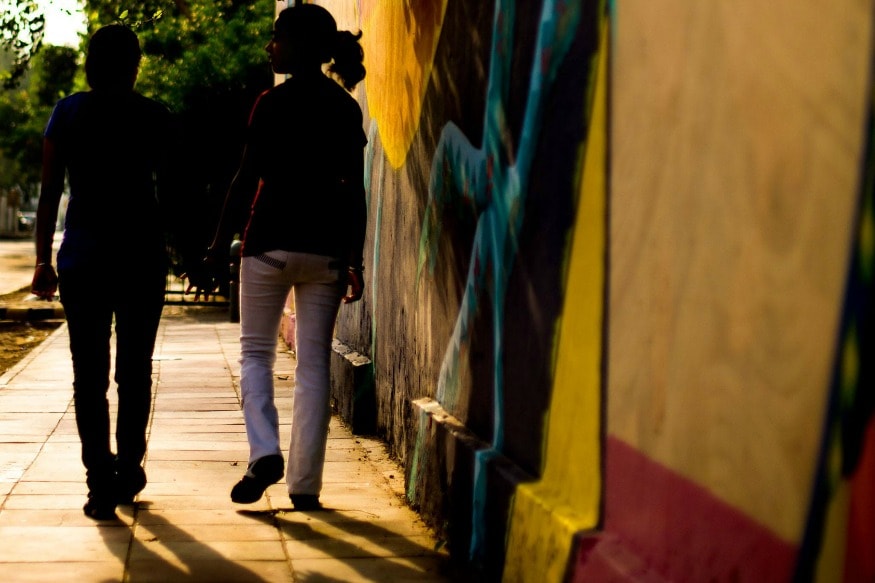 (Photo: Priyam Malhotra)
A firm supporter of LBGTQ community, Malhotra who completed the shoot in just one hour, wanted to make the photo-shoot vibrant and colourful like the LGBTQ flag. And he instantly thought of the grafitti walls in south Delhi to give that passionate and lively look to the images.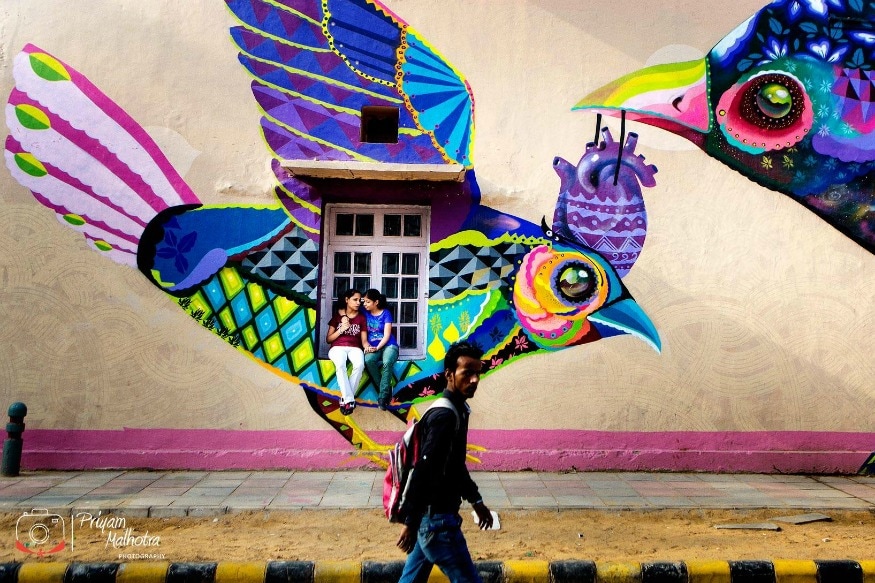 (Photo: Priyam Malhotra)
Terming the shoot an "unparalleled opportunity", Malhotra concluded by saying that he took up the assignment because for him it meant spreading awareness about freedom for love.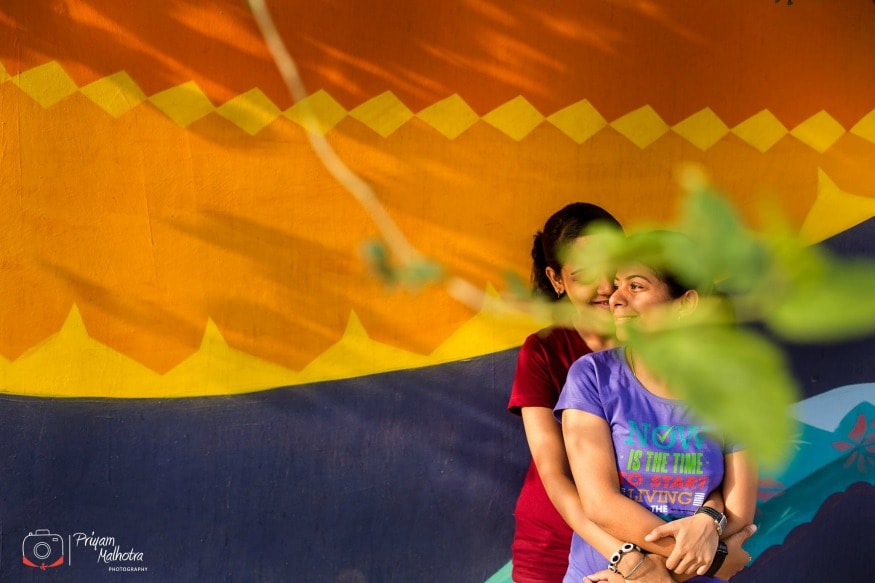 (Photo: Priyam Malhotra)