GET Stock

Quotes


This Photo Of PM Modi Lost In Thought Has Become A Hilarious Meme
The candid photograph was captured when PM Modi was listening to a speech during the Dialogue of Emerging Market and Developing Countries in China. (Photo credits: AP Photo/Mark Schiefelbein, Pool)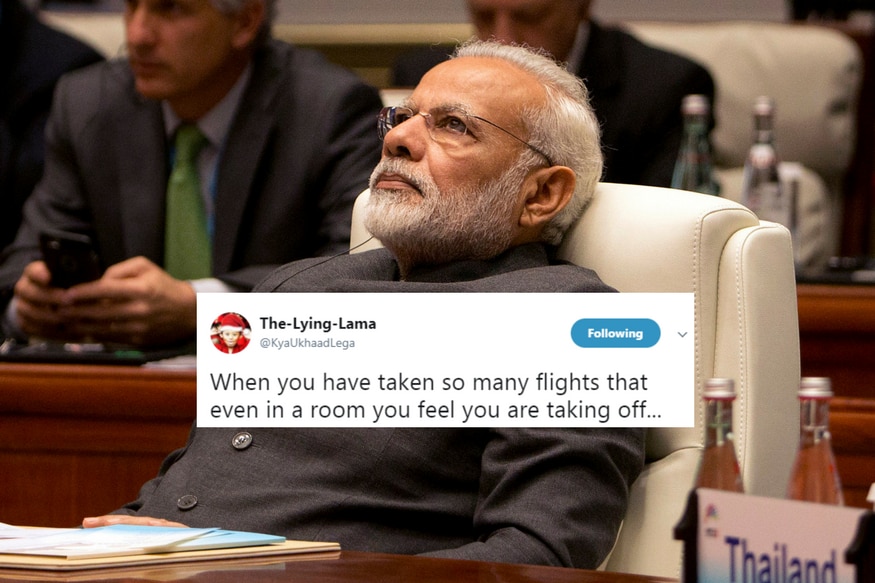 The candid photograph was captured when PM Modi was listening to a speech during the Dialogue of Emerging Market and Developing Countries in China. (Photo credits: AP Photo/Mark Schiefelbein, Pool)
We are as clueless as you are when it comes to random photographs turning into viral memes on the Internet. Once someone starts circulating them, it becomes a chain reaction with tons of users passing them like the gum in high school while giving them hilarious and relatable captions.
It is no brainer that when it comes to meme-ing, Prime Minister Narendra Modi is the Indian Internet's favourite subject.
Modi who attended the 9th BRICS Summit in his three-day visit to China's Xiamen last week was captured in a candid shot when he was listening to a speech during the Dialogue of Emerging Market and Developing Countries.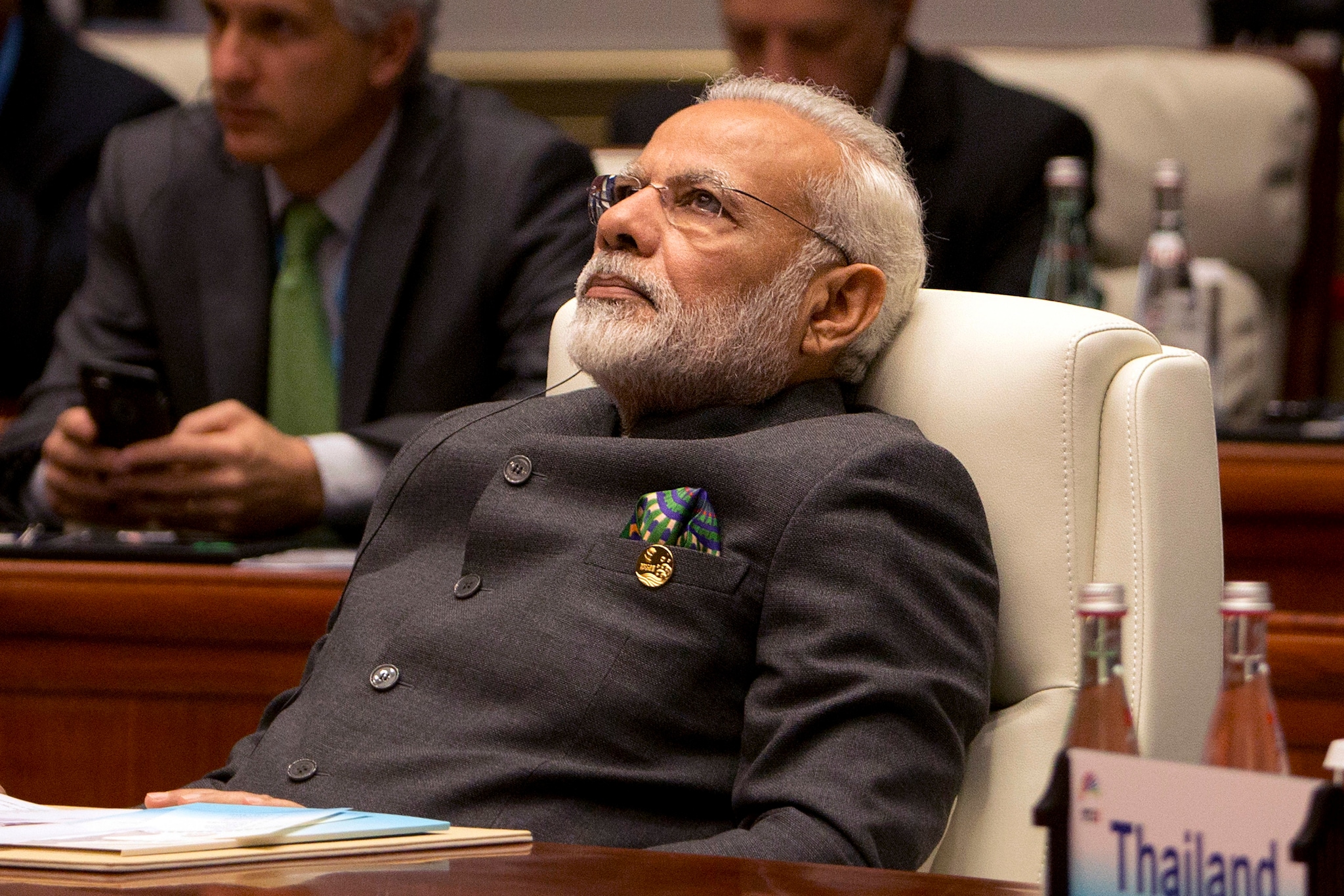 The AP Photo brilliantly captured by Mark Schiefelbein soon hit the Internet and Twitterati wasted no time in turning the photo into the freshest meme on the Internet.
Here's the exhibit:

#1

5 saal me world tour karna tha,
2 saal bache hai aur 146 countries baaki hai pic.twitter.com/tnSxwJLzoh

— 007 (@James_Beyond) September 11, 2017
#2

Bumrah ko no ball nahi daalna chahiye tha yaar. 🙄 pic.twitter.com/d8AI5c9HYq

— Godman Chikna (@Madan_Chikna) September 11, 2017
#3

Doosri chappal kahan chali gayi pic.twitter.com/exPvK47vpz

— Bakwas Rider (@BakwasRadio) September 11, 2017
#4

September 11, 2017
#5

Bore ho raha ab...next foreign trip pe kahan jaun pic.twitter.com/ZbPRFMZJv8

— SwatKat (@swatic12) September 11, 2017
#6

Aaj fir ghar pe tinde ki sabji Bani hai pic.twitter.com/BZwEZtDSwT

— Chicken Biryanii (@ChickenBiryanii) September 11, 2017
#7

When you're in class but have many aadhaar things in mind. pic.twitter.com/fjG1nLdmS8

— Pranav (@pranavsapra) September 12, 2017
#8

"Woh ladki bohot yaad aati hai 🎶 " pic.twitter.com/LwTyDqSLUR

— Pakchikpak Raja Babu (@HaramiParindey) September 11, 2017
#9

When you feel like it has been a long week but realise it's just Monday pic.twitter.com/W2xRg9zoyg

— dorku (@Dorkstar) September 11, 2017
#10

When you note bandi but the bandi doesn't note you back. pic.twitter.com/K0odR5HXJp

— Light-Say-Burr (@gotzerochill) September 11, 2017
#11

Me: "Yaar there's only front row mein seats available"

Friend: "Koi nahi, let's go it's a reeeeeally good movie"

[10 minutes later]: pic.twitter.com/AnikwJO2iI

— Akshar (@AksharPathak) September 11, 2017
#12

When you have taken so many flights that even in a room you feel you are taking off... pic.twitter.com/ZUpLabty4x

— The-Lying-Lama (@KyaUkhaadLega) September 11, 2017
#13

Fixed it pic.twitter.com/pPzefd93jv

— Ashish STARK (@CheesyMaarwari) September 11, 2017
#14

When she says, "WE NEED TO TALK!" pic.twitter.com/TNd2bahwx7

— Rewa Singh (@BrushUrTeeth_03) September 11, 2017
#15

Me - saale mere paise kab waapis karega?

Frd- pic.twitter.com/b5cRDvET4u

— AMIT (@AMIT_GUJJU) September 11, 2017
#16

Me: "Yaar there's only front row mein seats available"

Friend: "Koi nahi, let's go it's a reeeeeally good movie"

[10 minutes later]: pic.twitter.com/AnikwJO2iI

— Akshar (@AksharPathak) September 11, 2017
Also Watch
Read full article