Indians and sweets go hand in hand. Be it a wedding, a birthday, or simply,
kuch bhi khush khabri, 
the
mithai
has to be there.
While sweets are an omnipresent entity - they come in various kinds and price ranges - for Raksha Bandhan, things get a little different.
A sweet-shop in Surat, Gujarat is selling gold-covered sweets. And this is not your ordinary, thin-layer of edible golden foil, this is 24-carat pure gold leaf sweets.
The shop called '24 Carat Mithai Magic' took its name too literally and is selling a dry fruit specialty sweet covered in 24-carat pure gold leaf. A kilogram of this sweet costs ₹9,000.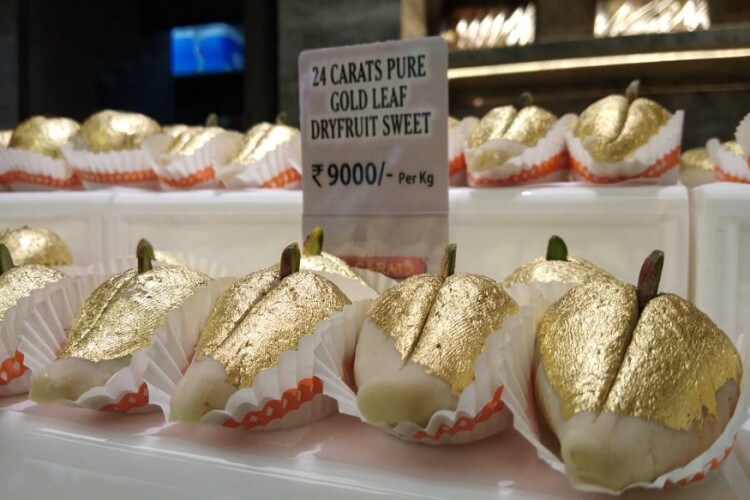 According to
Moneycontrol
, the 80-year-old brand wanted to make the festival of rakshabandhan grand this year and opted to cover dry fruits especially with gold.
"The actual sweet is made of dry fruits and gulkhand, and we have replaced the silver sheet we generally use for covering sweets with a gold one this year to make Raksha Bandhan celebrations grand," said Radha Mithaiwala, owner of the sweet shop.
If you thought this was a bit too expensive for a simple sweet, the people buying it will probably prove you wrong. People have apparently been buying 500 grams or more of this sweet, from the limited amount that has been displayed at the Parle Point, Surat outlet.
"People have already shown interest in the sweet and are buying it in small portions and placing orders for Raksha Bandhan. Gujarat celebrates the festival in a grand manner and what is better than gold to make any occasion grander," Mithaiwala added.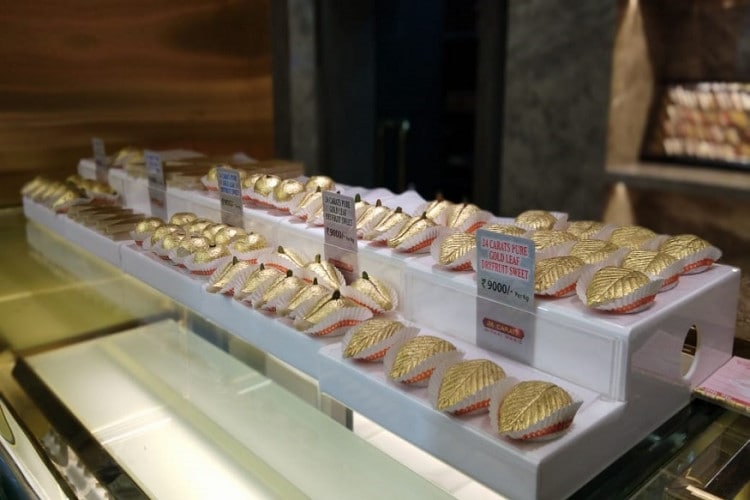 After the gold sweets, 24 Carat Mithai Magic is prepping up for the special edition of Gujarat's specialty mewa sweets
'Ghari'
. The traditional sweet with be given a modern twist and prepared in 17 different flavours including chocolate, strawberry, mango among others,
Moneycontrol
finds.
So this Rakshabandhan, if you are looking to step up your mithai game, you know what should work - even if it comes at a ridiculous price.