This Tabla Cover Of Sia's Cheap Thrills Is Absolutely Amazing
This particular cover is so amazing you wouldn't want to stop listening to it.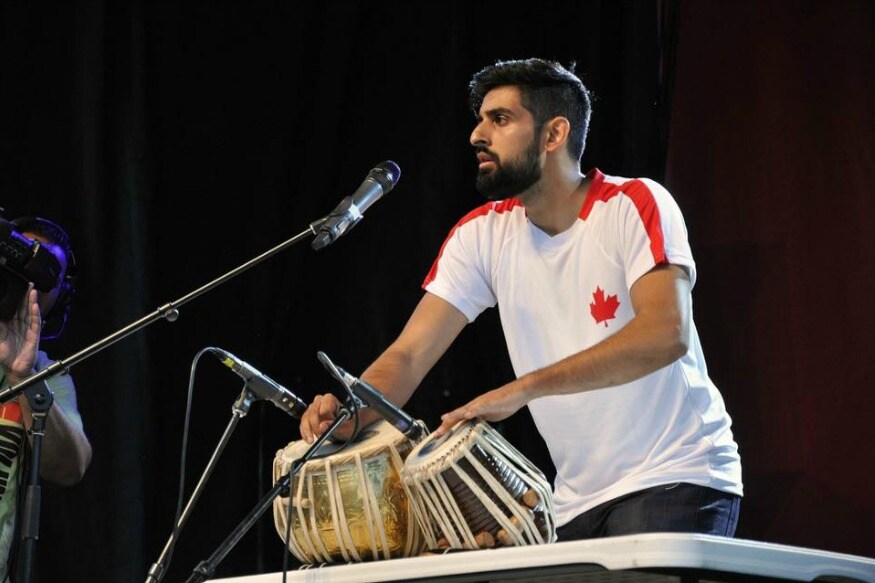 (Picture courtesy: Shobhit Banwait / Facebook)
The love for Sia's Cheap Thrills doesn't seem to be dying anytime soon. In fact, with each passing day, the craze for the chartbuster number seems to be rising, with people from across the globe coming out with their own versions to try and own the lovely music.
Remember the viral video of the three girls performing to Cheap Thrills on Mumbai's Juhu Beach? Or the Indian-origin Canadian girls who created a hit classical version of the track which is actually ruling the playlists in pubs across the world? All of these became instant hits online.
And so, with everybody trying their hand at Sia's Cheap Thrills to become 'briefly' famous, a Toronto-based artiste, Shobhit Banwait, too has created his own version of the song with a tabla. And he is pretty good at it.
The video which was shared on Facebook by Banwait on July 29, garnered over 245,484 Views, 5,000 shares and 10,000 likes in less than three days.
Banwait, has shared several such tabla covers of hit songs on his YouTube channel and his versions are quite popular with music lovers.
In fact, this particular cover is so amazing you wouldn't want to stop listening to it. He plays the tabla like a boss and has completely bowled us over with his version. Listen in and enjoy.
Get the best of News18 delivered to your inbox - subscribe to News18 Daybreak. Follow News18.com on Twitter, Instagram, Facebook, Telegram, TikTok and on YouTube, and stay in the know with what's happening in the world around you – in real time.
Read full article