This Woman Designed Jewellery Inspired By Rescued Dogs And You'll Love Them
'When one buys any of these pieces, they buy more than a necklace. These pieces make hope, revival and an indomitable spirit a part of you'
It is not everyday that one sees fashion jewelry inspired by mute creatures. But when such fashion comes up, it truly is mind blowing. The
Voice of Stray Dogs
(VoSD), one of the most humane organizations that rescues, treats and rehabilitates stray dogs in the country, has ignited the creative genius of Divya Thomas, a jewelry designer residing in the US, to create pieces dedicated to some of the most amazing dogs rescued by VoSD.
Thomas, who designs one of a kind pieces that fuse tradition and innovation under the name 'KarmaSuthra', is greatly motivated by Rakesh Shukla, the man behind VOSD. Shukla has saved more than 5200 dogs in 2 years with more than 600 dogs under his permanent care, one of the reasons why she came onboard to support Shukla's noble work.
The pieces of jewelry, designed and named after particular canines at VoSD, tell their tales beautifully; the first two pieces are called Husna and Haider. Thomas explains, "Husna in Urdu means belle or beautiful girl.
The black beads represent her color, the pearls her tears, the red crystal her blood, the white turquoise her teeth and the smoky topaz her searing eyes. The silver brings them all together in a new life – from tears to strength, life and hope!"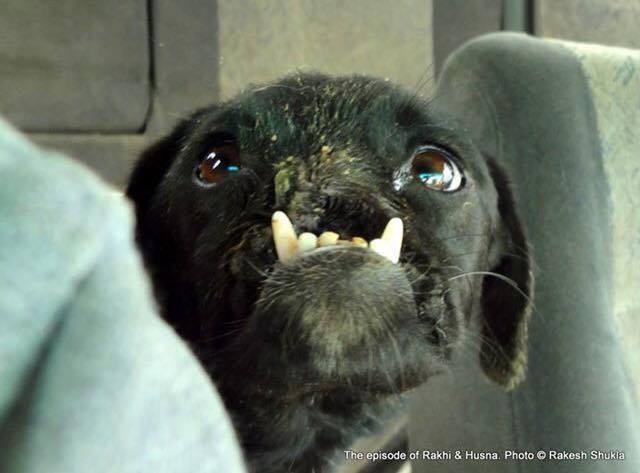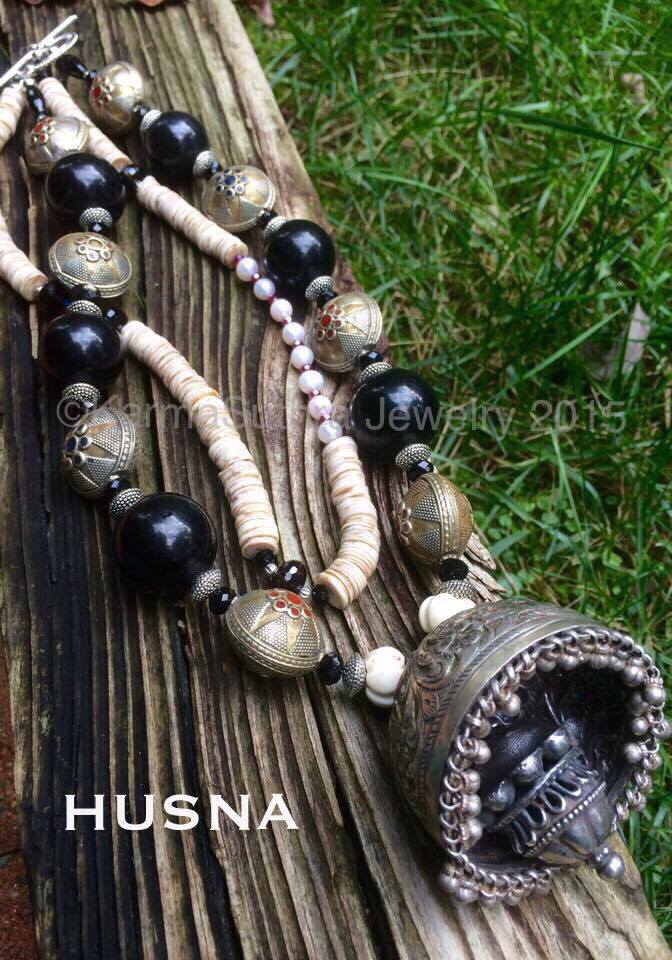 Haider stands for the lion - the brown represents the unrefined street dog that he is, the coral is the blood he spilled and the hurt he bore, the crystals his tears and the massive crescent - a key Native American symbol - stands as a bold focal point, signifying rebirth and joy. And the claw? Well, he is a lion after all!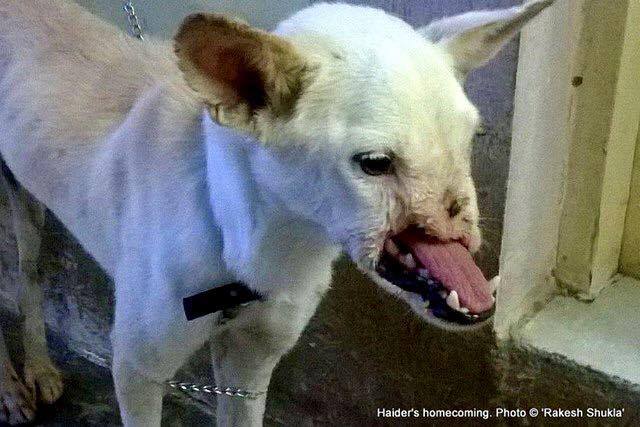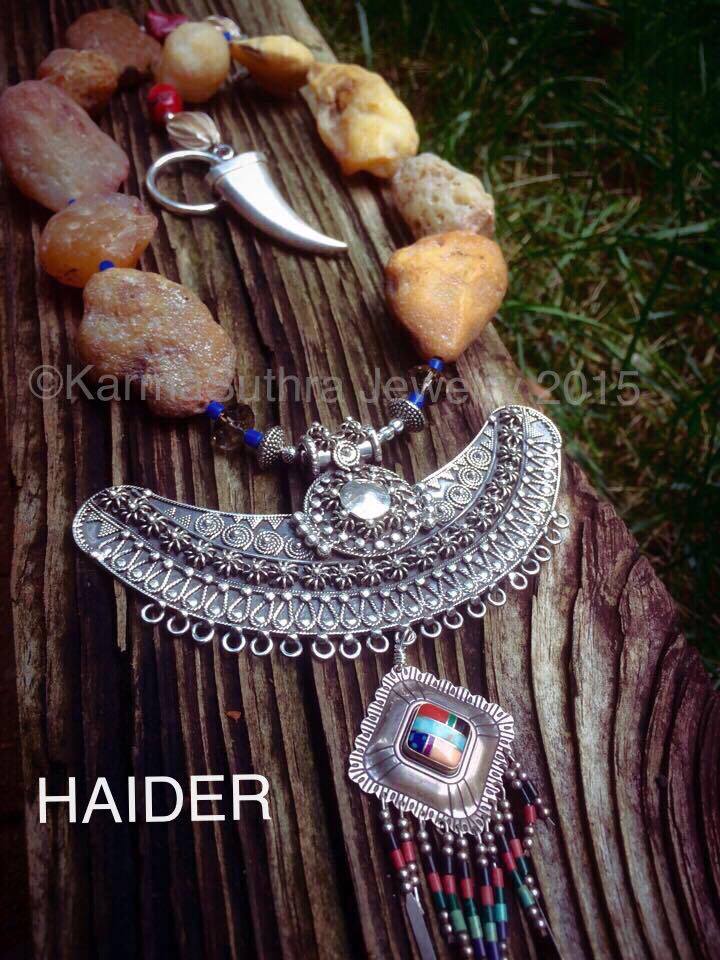 Another piece, dedicated to Sandy the doll-faced Apso, is a stunner. Sandy had been found abandoned in bad shape - his legs wouldn't hold him up, he'd collapse under his own weight with his legs splayed out. He also had 'dry eye' with ulcerations from an eye infection. He was a bit of a scaredy-cat and lived in Shukla's office with a feisty little Shih-tzu called Andy, and they were inseparable till he passed away.
"Sandy's piece is crafted of pearl and crystal to reflect his softly shaggy fur. Smoky topaz beads reflect his button-brown eyes. The sparkly zircon flower is a touch of whimsy that underlines his happiness at being rescued, and living among friends. To wear it is to be embraced by soft optimism and a belief that even bad things can end well," quips Thomas.
The cruelty met by these animals is in dark contrast to the beautiful necklaces named after them. Anoo the pretty boxer with the cropped ears was a breeder reject, with hairless patches, infected skin, oozing eyes and bad liver. After a fortnight of treatment, her external wounds healed and her hair began to grow back. She moved to the VOSD Sanctuary to begin a life of freedom and comfort among friends. Strays like Rani, a hit-and-run victim with a crushed pelvis and Buddhi Kachru with severe mange, have pieces dedicated to them as well.
The sale proceeds of these products go to VoSD and Thomas plans to continue making inspired jewelry for this cause. "When one buys any of these pieces, they buy more than a necklace. These pieces make hope, revival and an indomitable spirit a part of you!" she says.
Read full article
Countdown To
Elections Results
To Assembly Elections 2018 Results