'Today, I Wear The Pants': Lady Gaga Reveals the Reason Behind Her Oversized Suit
'Amazing speech, amazing woman!'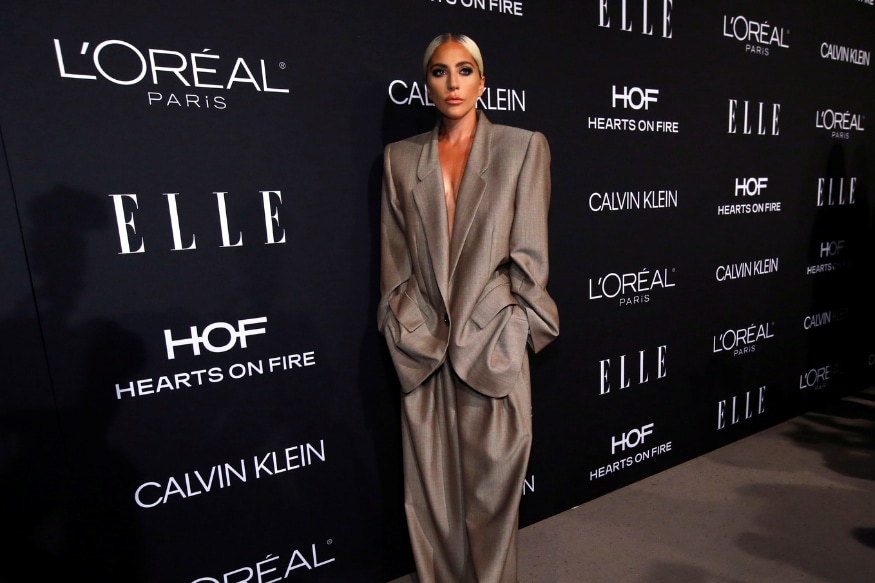 Image credits: Reuters
When Lady Gaga isn't singing, it's her quirky outfits that usually do the talking.
So when the American singer and actor took the stage at the Elle Women in Hollywood event, it was no different. Dressed in an oversized Marc Jacobs pantsuit, Gaga spoke about sexual abuse and mental health.
Revealing the reason behind her choice of outfit, Gaga said, "I decided today I wanted to take the power back. Today, I wear the pants."
Gaga, who was honoured as one of Elle's Women on Monday, explained that she had had a hard time finding the right dress for the occasion.
"I tried on dress after dress today getting ready for this event, one tight corset after another, one heel after another, a diamond, a feather, thousands of beaded fabrics and the most beautiful silks in the world. To be honest, I felt sick to my stomach," she said.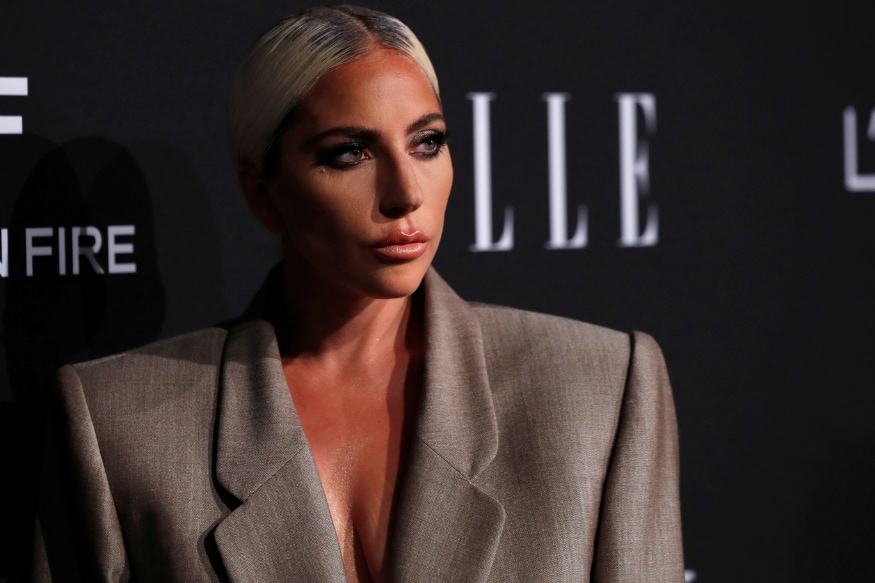 Speaking about how Hollywood has burdened women with its beauty standards, the singer added, "And I asked myself: What does it really mean to be a woman in Hollywood? We are not just objects to entertain the world. We are not members of a giant beauty pageant meant to be pit against one another for the pleasure of the public," she said. "We women in Hollywood, we are voices... We have the power to speak and be heard and fight back when we are silenced."
Finally settling for the oversized pantsuit, Gaga said, "In this suit, I felt like me today. In this suit, I felt the truth of who I am well up in my gut."
While concluding her powerful acceptance speech, Gaga also touched upon the sexual abuse she had faced in the entertainment industry.
"As a sexual assault survivor by someone in the entertainment industry, as a woman who is still not brave enough to say his name, as a woman who lives with chronic pain, as a woman who was conditioned at a very young age to listen to what men told me to do, I decided today I wanted to take the power back. Today I wear the pants."
New York Times
journalist Kyle Buchanan transcribed her speech and shared it on his Twitter account.
Why did Lady Gaga wear this menswear-inspired look to the Elle Women in Film Awards last night? I transcribed her pretty stunning speech about it. pic.twitter.com/TfgKelbuOd

— Kyle Buchanan (@kylebuchanan) October 16, 2018
Her moving speech was shared widely on microblogging site Twitter.
You inspire us @LadyGaga ❤️ pic.twitter.com/iZdWeyfCgt

— Born This Way (@BTWFoundation) October 17, 2018
I love you, @ladygaga. So glad there is you. https://t.co/Y1cPDGPRxq

— Alyssa Milano (@Alyssa_Milano) October 16, 2018
"As a woman who was conditioned at a very young age to listen to what men told me to do, I decided today I wanted to take the power back. Today I wear the pants"-@ladygaga speaks on sexual abuse at 'ELLE's Women In Hollywood Awards' pic.twitter.com/JQeG6WEsJg

— Giuseppe Anthony (@ItalianMonster8) October 17, 2018
"I wanna make hollywood a place for voices not competition; not being objectified to pleasure the world. Being women in hollywood is far BEYOND fame than our deep thoughts, farther than name, beauty & talent is our characters. We, women, uplift quality of femininity." - Lady Gaga pic.twitter.com/6SIH9dHlb3

— JhonSc (@Jhonnsays) October 18, 2018
lady gaga on why she wore this suit to elle's 25th annual women in hollywood. Amazing speech, amazing woman. 💙 pic.twitter.com/0QK67LZRxE

— ღ Ems ღ (@Emilia555) October 16, 2018
"In truth I tried to memorise this speech because it's so beautiful but you give me hope, thank you Jennifer for that beautiful introduction, you're an inspiration to so many." Lady gaga on JLO and her introduction speech. pic.twitter.com/cDbmNrKzJC

— Hasson (@ifyouhadmyhijab) October 16, 2018
Read full article
Countdown To
Elections Results
To Assembly Elections 2018 Results