Trump and Putin's Morphed Face on TIME Magazine Cover is Giving Everyone Nightmares
Cannot unsee.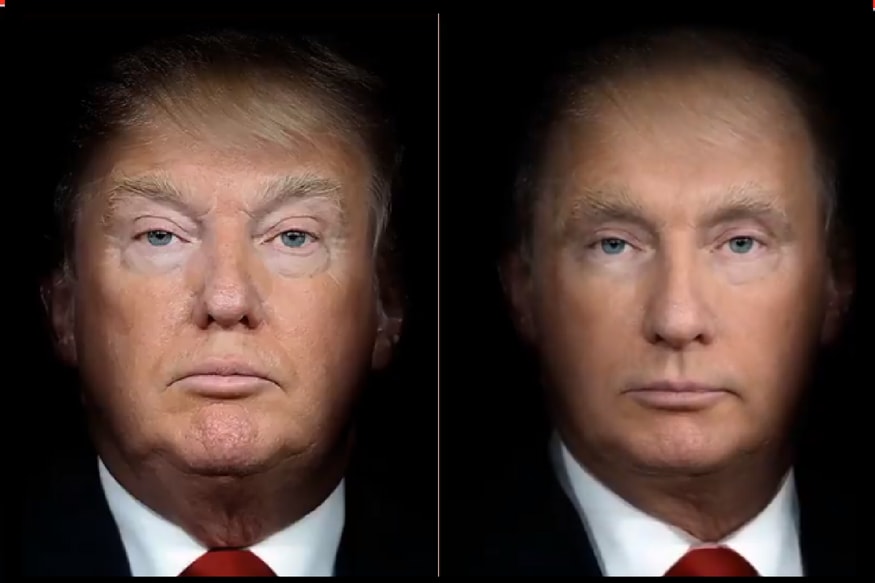 Image : Time / Twitter
TIME magazine's latest cover is out and it is something you cannot unsee for a long time.
In its 30 July edition, titled "The Summit Crisis," the magazine morphed faces of US President Donald Trump and Russian President Vladimir Putin on the cover following their controversial press conference and Summit in Helsinki, Finland, earlier this week.
The magazine went ahead and tweeted out a gif of the cover, showing the transition from Trump's face to Putin's. "Trump Wanted a Summit With Putin. He Got Way More Than He Bargained For," the headline of TIME's cover story read.
TIME's new cover: Trump wanted a summit with Putin. He got way more than he bargained for https://t.co/sUu9gGKmmP pic.twitter.com/qq6iOjlis1

— TIME (@TIME) July 19, 2018
But what inspired TIME to come up with such a 'nightmarish' cover?
Before their controversial summit even began, Trump blamed his own country for the deterioration in relations with Russia.
"Our relationship with Russia has NEVER been worse thanks to many years of US foolishness and stupidity and now, the Rigged Witch Hunt!" he said on Twitter.
The Russian foreign ministry tweeted back: "We agree".
At the news conference, Trump was invited by reporters to offer any criticism of Russia but he repeatedly declined. Asked if Russia was at all to blame for the poor ties, he said: "I hold both countries responsible. I think the US has been foolish. We've all been foolish," he said, before veering into discussion about his election victory.
Trump's warm words for Russia were a marked contrast from the past week when he repeatedly rebuked traditional US allies at a summit of NATO and during a visit to Britain.
Asked if Putin was an adversary, he said: "Actually I called him a competitor and a good competitor he is and I think the word competitor is a compliment."
Critics and social commentators were unimpressed by Trump's words.
Republican Senator Lyndsay Graham said Trump's performance would send a message of "weakness" to Moscow.
"Missed opportunity by President Trump to firmly hold Russia accountable for 2016 meddling and deliver a strong warning regarding future elections. This answer by President Trump will be seen by Russia as a sign of weakness and create far more problems than it solves," Graham said on Twitter.
Arizona Senator Jeff Flake, a frequent Trump critic, said: "I never thought I would see the day when our American President would stand on the stage with the Russian President and place blame on the United States for Russian aggression. This is shameful."
In his story for TIME, Brian Bennett scrutinizes Trump's loyality to both the nations. The cover image, however, scared the living daylights of Twitterati.
Strong work creating that nightmare factory. It haunts like the "The Ring". Watch it once, and in 7 days Democracy dies unless you convince 5 people to vote.

— Justin Etheridge (@ShanksponyRVA) July 19, 2018
You've done it this time TIME! This is outright creepy, as reflects the reality.

— Rachel Ellner (@RaqElle) July 19, 2018
July 19, 2018
The stuff nightmares are made of.

— ScoopSnoop (@theSnoopiest) July 19, 2018
Other enthusiastic users exhibited their own photoshop skills.
July 19, 2018
July 19, 2018
July 19, 2018
Looks more original. pic.twitter.com/rssu3LYSN9

— Edguillenp Tropical. (@edguillenp) July 19, 2018
(With inputs from Reuters)
Read full article