Twitter is Busy Doing 'Diwali Ki Safai' and the Desi Kid in You Will Relate to it
Have you cleaned your house yet?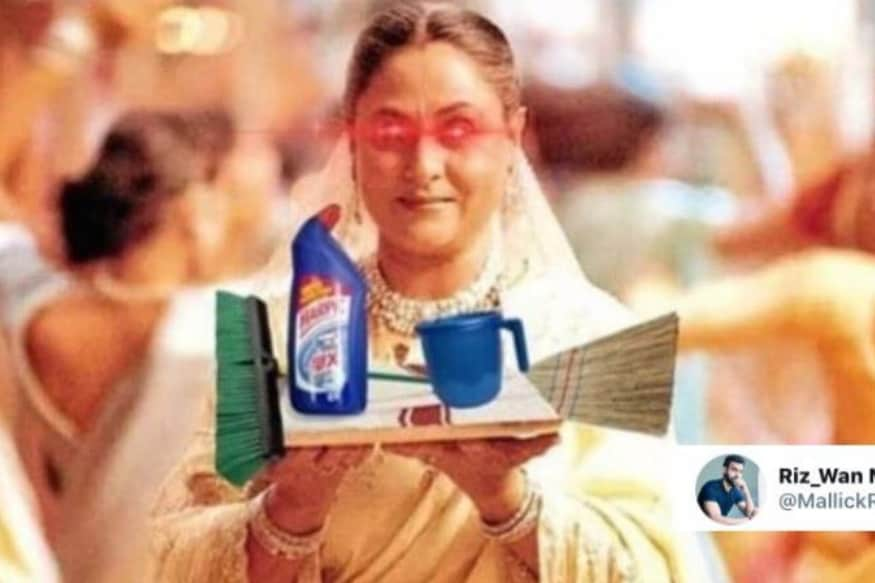 Image credits: @MallickRizwan / Twitter
"Diwali Dhamaka: 70% off on all merchandise!"
A quick scroll on your phone and this is all you'll see this week. The smell of fresh paint, lit houses and streets, diyas, kurtas, and a lot of mithai that put cheat days to shame. It's Diwali! It's also the time when our moms push us do the Diwali ki safai in the hope that goddess Lakshmi will come and bless the house.
In a time-strapped 21st century, millennials are struggling to find time with their families. And a recent survey says a majority of Indians feel that cleaning up the house for Diwali is a great way to spend time with family.
So it's a win-win situation. And quite naturally, the janta on Twitter has been abuzz with jokes as we near the festivities.
Crush - Can you help me in diwali cleaning at home ? Me - pic.twitter.com/dUYSTwoqmJ

— शिvam (@Oye_Protein) October 29, 2018
Pic1- How i refuse to my mom to do Diwali ki safayi with her . Pic2- After 5 mins pic.twitter.com/uWeraCWXUd

— Hunटरर ♂ (@nickhunterr) October 26, 2018
Me literally 2 seconds after thinking about 'Diwali ki Safai'. pic.twitter.com/iFsOoFvj9W

— aԀ¡t¡ (@Adi_ction) October 29, 2018
Is deleting old texts also include in "Diwali ki safai"

— Bruce Wayne (@WaizArd20) October 29, 2018
Kaun kehta hai chhupa hua khazana hamesha khushi deta hai ? Diwali ki safayi me aaj ki dardnaak tasveer pic.twitter.com/NMzmdYvCy9

— GAiTONDE (@swayamabhi) October 30, 2018
Before and after Diwali ki safai pic.twitter.com/Jh5ydn56Np

— Punit_TNT (@Punit_TNT) October 23, 2018
Type of Diwali Safai my Mom actually want.. pic.twitter.com/bc7Rt7Z1a8

— Romz (@RomanaRaza) October 20, 2018
Spending money till there is nothing left in your bank account is the real diwali ki safai.

— Pakchikpak Raja Babu (@HaramiParindey) October 21, 2018
Friends: tu aaj kaal college regularly kese ane lagi?Me: vo lectures imp hai yaarReality: mummy ne ghar pe diwali ki safai shuru kar di hai

— Sadhvi Narula (@sadhvinarula) October 22, 2018
Moms When Diwali is near and so is the weekend. pic.twitter.com/i71HpIGh7B

— Riz_Wan Malik🇮🇳 (@MallickRizwan) October 29, 2018
Friend : Diwali kab hain ? M S Dhoni : pic.twitter.com/Splpk3KuRn

— Khushamtweet! (@XitijNanavaty) October 27, 2018
Domestic flight prices per ticket during #Diwali Season. pic.twitter.com/IAj7yH24ht

— Bollywood Gandu (@BollywoodGandu) October 29, 2018
Get the best of News18 delivered to your inbox - subscribe to News18 Daybreak. Follow News18.com on Twitter, Instagram, Facebook, Telegram, TikTok and on YouTube, and stay in the know with what's happening in the world around you – in real time.
Read full article