UFOs, Mars, and the desolate place called Moon: 5 interesting things Buzz Aldrin discussed on his Reddit AMA that no one knew
'Moon is a desolate place. More desolate than any place on Earth.' Read Buzz Aldrin's interesting Reddit AMA here.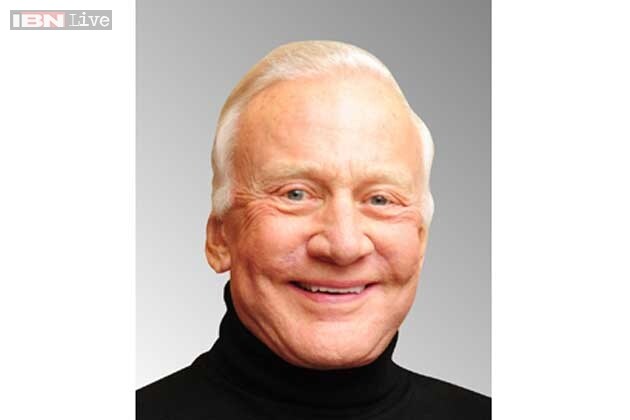 'Moon is a desolate place. More desolate than any place on Earth.' Read Buzz Aldrin's interesting Reddit AMA here.
American astronaut Buzz Aldrin, the second person to walk the moon, launched a social media campaign yesterday called Apollo 45. On the 45th anniversary of the Apollo 11 moon landing, Aldrin launched a YouTube channel and conducted an extremely insightful Reddit AMA. There are things from this AMA that left us surprised.
When asked if there was any experience that remotely compared to being on the moon, Aldrin replied: 'Because I realized what I was looking at, towards the horizon and in every direction, had not changed in hundreds, thousands of years. Beyond me I could see the moon curving away - no atmosphere, black sky. Cold. Colder than anyone could experience on Earth when the sun is up- but when the sun is up for 14 days, it gets very, very hot. No sign of life whatsoever.
That is desolate. More desolate than any place on Earth.'
Another interesting question where a user asked him if he had ever used the 'I walked the moon' trump card revealed exciting details about his life. His mother's name was Marianne Moon and he believed he was born at the 'right place at the right time'. Doesn't that sound like someone with superhero origins?
He said he had never bragged about walking the moon and was now 'devoting years enabling Americans to lead international nations to permanence on the planet Mars.'
Does he believe in aliens? Aldrin recalled an interesting experience with a UFO, 'On Apollo 11 in route to the Moon, I observed a light out the window that appeared to be moving alongside us. There were many explanations of what that could be, other than another spacecraft from another country or another world - it was either the rocket we had separated from, or the 4 panels that moved away when we extracted the lander from the rocket and we were nose to nose with the two spacecraft. So in the close vicinity, moving away, were 4 panels. And I feel absolutely convinced that we were looking at the sun reflected off of one of these panels. Which one? I don't know. So technically, the definition could be "unidentified."
We well understood exactly what that was. And when we returned, we debriefed and explained exactly what we had observed. And I felt that this had been distributed to the outside world, the outside audience, and apparently it wasn't, and so many years later, I had the time in an interview to disclose these observations, on another country's television network. And the UFO people in the United States were very very angry with me, that I had not given them the information. It was not an alien. Extraordinary observations require extraordinary evidence. That's what Carl Sagan said. There may be aliens in our Milky Way galaxy, and there are billions of other galaxies. The probability is almost CERTAIN that there is life somewhere in space. It was not that remarkable, that special, that unusual, that life here on earth evolved gradually, slowly, to where we are today.
But the distances involved in where some evidence of life may be, they may be hundreds of light years away.'
You'll be delighted to know that Buzz Aldrin was also having his breakfast at noon, though that was only because he is a busier man who has better things to do. A user asked him how his day has been. He replied, 'Well, I woke up before the alarm went off so I could re-arrange all of the pills and vitamins that I have to take with me on my next trip. Then I enjoyed reading the newspaper, having a cup of coffee, and beginning to eat my breakfast. I haven't finished it yet, and my watch says "10 minutes to 1" in the afternoon.'
Here are some other interesting things he said on his Reddit AMA.
Get the best of News18 delivered to your inbox - subscribe to News18 Daybreak. Follow News18.com on Twitter, Instagram, Facebook, Telegram, TikTok and on YouTube, and stay in the know with what's happening in the world around you – in real time.
Read full article