In Landmark Decision, UK Tribunal to Decide if Veganism is a Legally Protected 'Philosophical Belief'
The case was brought by 'ethical vegan' Jordi Casamitjana who claimed that he was discriminated against at his workplace, League Against Cruel Sports (LACS).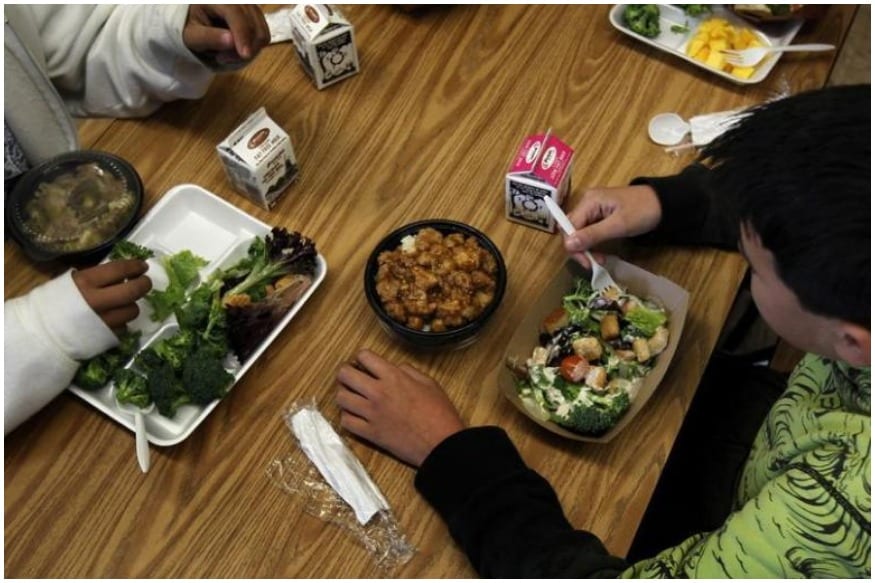 Image for representation.
In a landmark decision that could deeply impact the vegan and animal rights movements, a British employment tribunal is set to decide whether veganism is a 'philosophical belief' that can be legally protected.
The case was brought by animal rights activist Jordi Casamitjana who claimed that he was discriminated against at his workplace, League Against Cruel Sports (LACS). Earlier in June, The Guardian reported that the 'ethical vegan' had disclosed to colleagues that the the animal rights organisation was investing its pension funds in companies that indulged in unethical animal testing, something which was strictly against his beliefs. He claimed that he was soon sacked by the company following the disclosure and said that this was due to discrimination based on his vegan beleifs.
Casamitjana is suing LACS, which was instrumental in bringing about the ban on fox hunting in UK, for discrimination and has demanded the court to consider including veganism under the Equality Act 2010, the BBC reported. Casamitjana had been running a crowdfunding campaign for over five months to raise money for the legal action. In March, a tribunal will decide whether veganism is in fact a 'philosophical belief' akin to a religion. If the tribunal finds veganism to be akin to a religion or belief, the case will move to full trial.
'Religion and belief' is among the 9 characteristics that are protected by the Equality act 2010 in the UK. The others include age, gender reassignment, disability, marriage and civil partnership, race, sex, sexual orientation and pregnancy and maternity. Direct or indirect discrimination on the basis of any of these aspects is illegal.
Casamitjana, who has been a vegan for 17 years, claims to be an ethical vegan. This is different from being a dietary vegan who do not eat meat or animal byproducts due to health reasons. An ethical vegan is one who resists even using animal byproducts such as wool or leather, or refuses to use products that employ animal testing or promote animal cruelty. They even boycott zoos and other kinds of entertainment that tend to keep/train animals in unnatural conditions.
The case, being fought by the legal firm Bindmans LLP, is the first of its kind as this is the first time a court will decide whether vegans can be legally protected. The decision may have an important impact on alternate movements as well as the food, textiles and cosmetics industry.
LACS, however, has denied all allegations and claimed that Casamitjana was fired due to 'gross misconduct'.
The case has already started going viral on social media with many claiming that this could mean big news for animal rights and vegan movements. Twitterati also debated over whether veganism is indeed a philosophical or religious belief.
#Employment Tribunal to determine whether Ethical #Veganism is protected by #Discrimination Legislation - Mr Casamitjana has set up a @CrowdJustice page where you can help raise funds for his case. Read more here: https://t.co/UB1EJPOjK3 - @peter_daly representing #ukemplaw pic.twitter.com/lYqp2UM6Yu

— Bindmans Employment (@BindEmp) December 3, 2018
We should all be watching this with interest : BBC News - Sacked vegan claims discrimination in landmark case https://t.co/MkGLoEpCqi

— Peter Egan (@PeterEgan6) December 3, 2018
It will be the first time a tribunal has directly considered the legal status of veganism https://t.co/ymO7K1WK7Q

— The Vegan Society (@TheVeganSociety) December 3, 2018
Thought provoking argument that veganism a religious belief: what is there about a religion in strength of feeling & systematic view of truth, morality & way of life that doesn't apply to many vegans & their beliefs? But isn't that true of thousands of social organisations?

— Andrew Adonis (@Andrew_Adonis) December 3, 2018
That Vegan court legal case 🙄 I know this is a cliche but these past 5 years have really been peak eye-roll

— Giles Dilnot (@reporterboy) December 3, 2018
As a society we should we opening up beliefs to scrutiny and discussion, not adding more and more to some hallowed list of untouchable ones

— Curious Iguana (@curiousiguana) December 3, 2018
I couldn't agree more. However I accept millions do believe in traditional religions....of which choosing to be Vegan isn't remotely one or even the same though an aspect in some

— Giles Dilnot (@reporterboy) December 3, 2018
Yes it should. Certain religions are protected in law. Some religions prescribe the non-eating of pigs and certain sea foods for example. You would have to offer such people alternatives.Such a law should be applied sensibly for vegans as it is with religious discrimination.

— Mrs M🌱 (@TheMorganics) December 3, 2018
Perfect example of why people get so pissed off with vegans. I've been a veggie for 30 years my daughter, grandson and partner are vegan. It's a personal choice not to be thrust upon anyone else, the last thing we need us another fucking religion!!

— Sally Follis (@sallyfollis) December 3, 2018
"He said: "It is important for all the vegans to know that if they want to talk about veganism, they are protected and no-one will say 'Shut up'."In the mean time Mr Casamitjana; pic.twitter.com/TZsoosjyFH

— Grumpy Old Gun (@land_guardian) December 3, 2018
Veganism (a diet) is not Satanism (a religion) however there are some Satanists who are vegan, and some vegans who are Satanists. One is not a subset of the other. https://t.co/Ud4fNdrWex

— The Church Of Satan (@ChurchofSatan) November 22, 2018
A court will rule if the convictions and ethics of #vegans are strong enough to treat veganism as a religion in law. For ethical vegans and #vegetarians is this about right or a step too far? @JohnOberg @TheVeganSociety https://t.co/bS6gQh96kO

— Compassionate Nation (@whatilikemost) December 3, 2018
Get the best of News18 delivered to your inbox - subscribe to News18 Daybreak. Follow News18.com on Twitter, Instagram, Facebook, TikTok and on YouTube, and stay in the know with what's happening in the world around you – in real time.
Read full article