US Man Walks 32 Km to Work, Impressed CEO Gifts Him His Own Car
College student Walter Carr started walking at midnight from Homewood and walked about 20 miles before reaching Pelham at dawn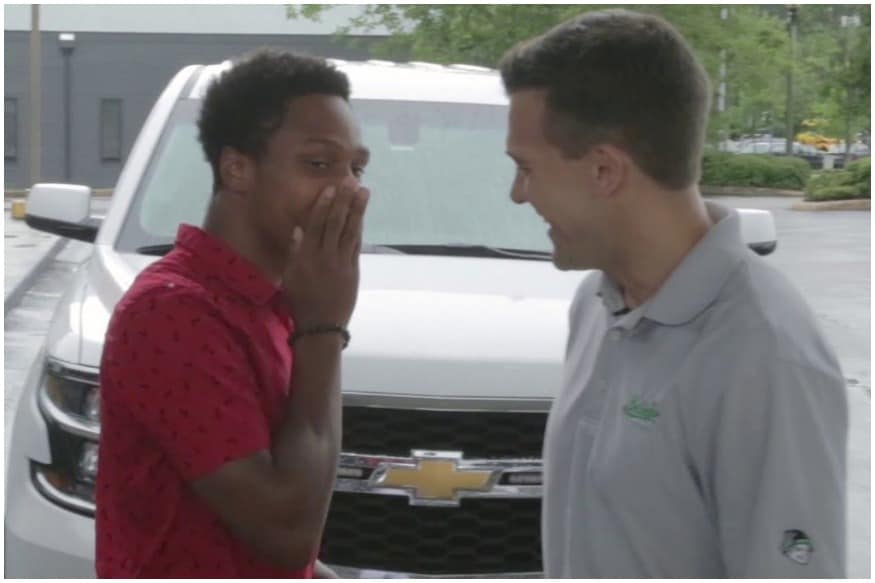 College student Walter Carr started walking at midnight from Homewood and walked about 20 miles before reaching Pelham at dawn
The night before his first day at a new job, Walter Carr's car broke down. But the determined man left his hometown of Homewood, Alabama and walked about 32 kilometers to get to work in Pelham.
Carr's dedication did not go unnoticed. In fact, when the CEO of the company, Luke Marklin found out that the boy had walked for an entire night to get to work, he was so impressed that he gave Carr his own car.
According to reports, Marklin, who is the CEO of a moving company called 'Bellhop' in Birmingham, Alabama, told Carr that he hoped the car would serve the latter as well as it had served him and is family.
Not surprisingly, the incident went viral on social media with people lauding the CEO for his gesture as well as the Carr's dedication toward his job.
In fact, even Ivanka Trump tweeted about how inspiringthe incident was:
Touched by this beautiful act of kindness. As we begin our day, it can inspire us all!

Happy Wednesday! https://t.co/le9hO2Vwst

— Ivanka Trump (@IvankaTrump) July 18, 2018
Carr who is a college student from New Orleans started walking at midnight from Homewood and walked about 20 miles before reaching Pelham at dawn.
He was then picked up by some police officers who delivered him to his destination. Marklin found out about the incident when the the woman whose furniture Carr was moving in Pelham wrote a Facebook post about the incident. However, not everyone on Twitter shared the enthusiasm.
Slamming Ivanka Trump's tweet, some on Twitter said that the fact that Carr chose to walk all night to get to work instead of calling it in could reflect a deeper problem.
I genuinely wish we'd stop treating these stories as feel-good narratives. It is a societal failure that any person would have to **walk** this far to work https://t.co/oMyRBggRPA

— Astead (@AsteadWesley) July 18, 2018
I read the story. I know his car broke down. I still think the fact that his only option was to walk should be interrogated just as much as we praise his commitment to his job

— Astead (@AsteadWesley) July 18, 2018
Others added that maybe Carr walked to work out of fear.
Not to mention that if he wouldn't have walked 20 miles he prob would've been fired or penalized

— Sharia Labeouf (@BryonHandsome) July 18, 2018
Read full article
Countdown To
Elections Results
To Assembly Elections 2018 Results