GET Stock

Quotes


Verified Twitter Account Of Rapist Gurmeet Ram Rahim Singh Withheld
About time. (Photo credits: DeraSachaSaudaVEVO/YouTube)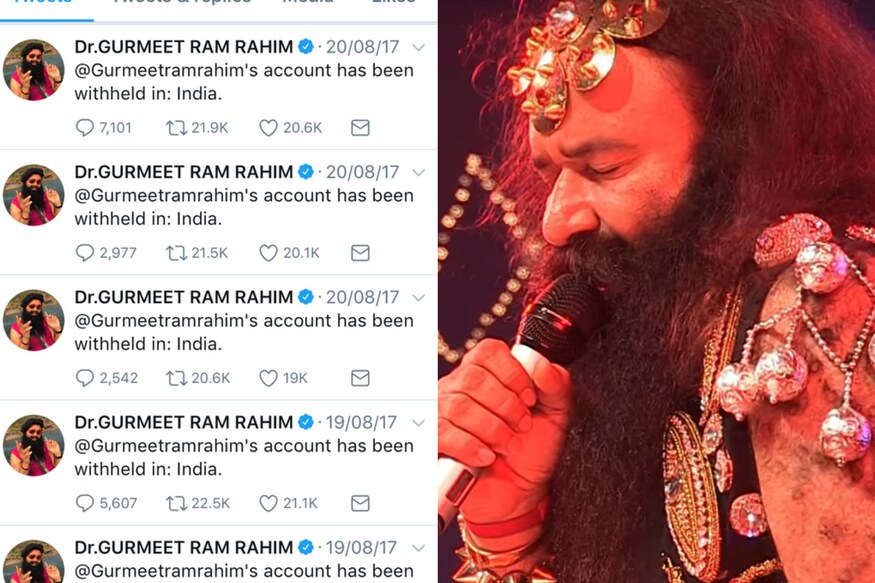 About time. (Photo credits: DeraSachaSaudaVEVO/YouTube)
On 25th August, Gurmeet Ram Rahim Singh Insan, head of the Haryana-based Dera Sacha Sauda, was convicted of rape charges by the CBI court in Panchkula.
Dera Sacha was fighting a case of rape and sexual exploitation of two women who were then, back in 2002, members of his sect in the town of Sirsa in Haryana, about 260 kilometers from Chandigarh.
Three days later on 28 August, rapist Gurmeet Singh was sentenced to 20 years in prison for raping two of his women followers over a period of time. The Dera chief has also been slapped a fine of Rs 30 lakh.
The Internet hailed the judiciary and
celebrated the sentence
.
After five days of the sentence, rapist Gurmeet Singh's verified Twitter account has been withheld.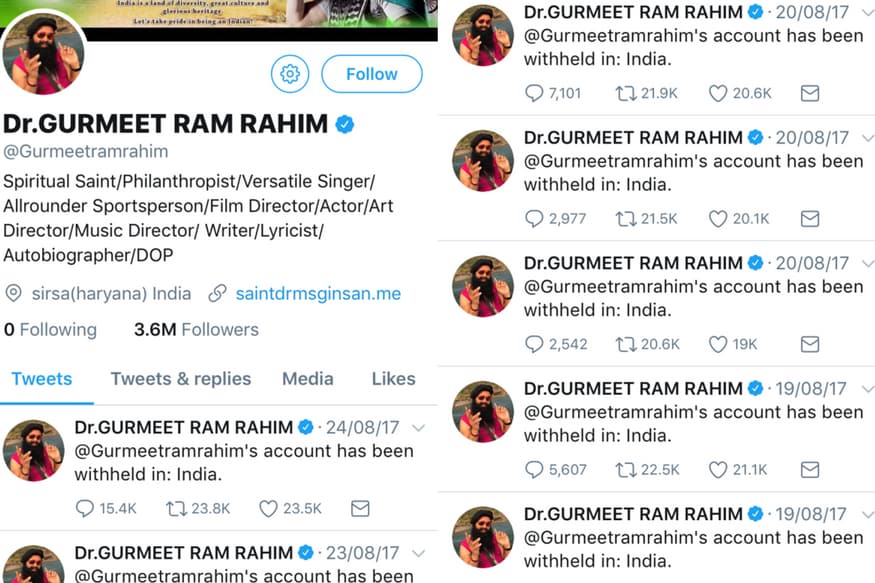 Under the 'Country Withheld Content' section on Twitter, the policy states:


In our continuing effort to make our services available to users everywhere, if we receive a valid and properly scoped request from an authorized entity, it may be necessary to reactively withhold access to certain content in a particular country from time to time. We have found that transparency is vital to freedom of expression. Upon receipt of requests to withhold content, we will promptly notify affected users unless we believe we are legally prohibited from doing so (for example, if we receive an order under seal).
In short, all the content (tweets) that is present on the profile is inaccessible to the public. However, you can still access tweets retweeted by the withheld account on your mobile app for Twitter. The account can be recovered in some cases. In simpler words, it isn't suspended as yet.
Understandably, rapist Gurmeet Singh's verified Twitter account has witnessed a dip since the conviction.

From 3,739,781 followers on 28th August (the day of the sentence) to 3,660,564 today, the account had seen quite a plunge in followers.

Following 0 accounts, he joined the platform in October 2014 and had posted 2,899 tweets. His last tweet was on August 24, a day prior to his conviction in the rape case.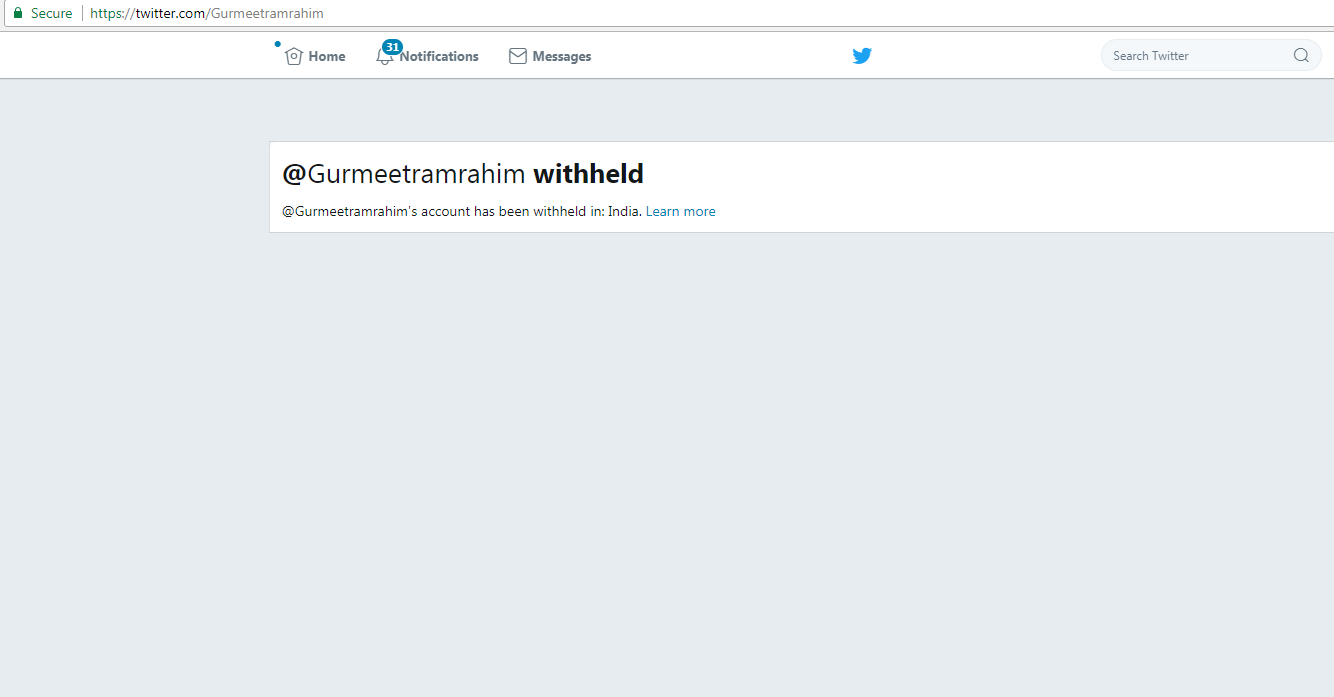 Interestingly, his verified Facebook page is still up and running.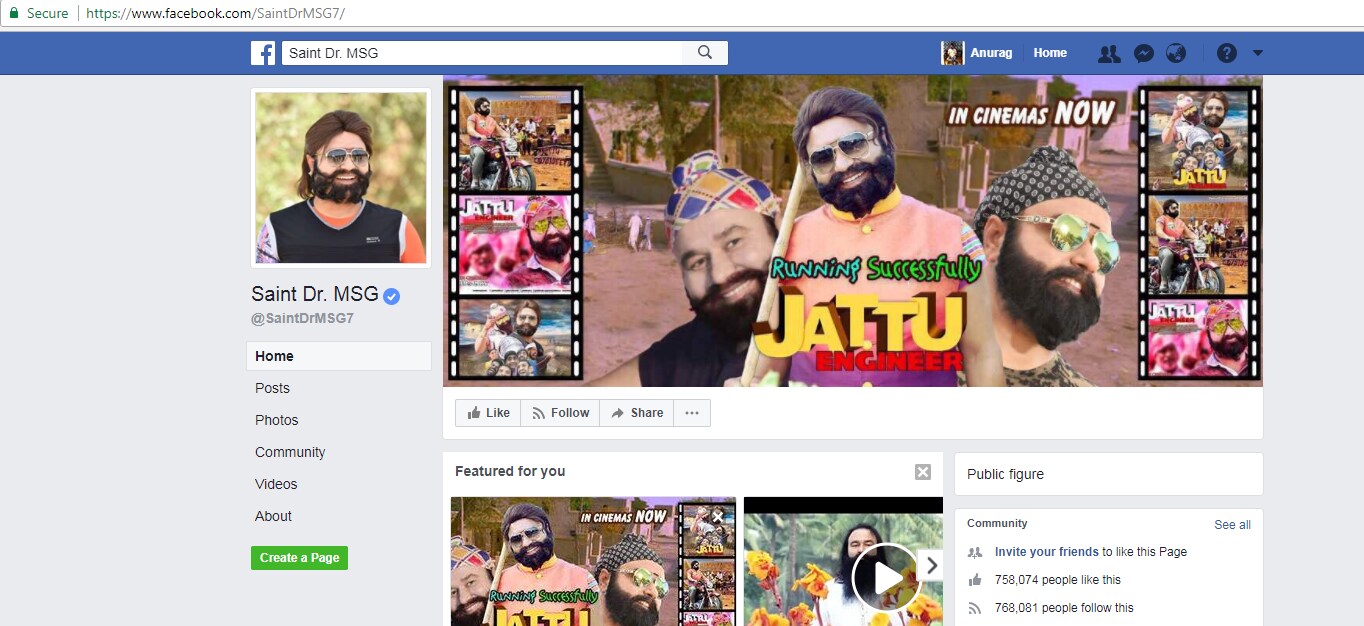 The last post from the Facebook page was made on 24th August.

Social media platforms grant their users with a blue verification badge when they fulfill one or more requirements stated as below:

An account may be verified if it is determined to be an account of public interest. Typically this includes accounts maintained by users in music, acting, fashion, government, politics, religion, journalism, media, sports, business, and other key interest areas.
Meanwhile, Dera chief has several functional websites:

Dera Sacha Sauda
Shah Satnam Ji Green 'S' Welfare Force Wing
Saint Dr.Gurmeet Ram Rahim Singh Ji Insan
MSG: The Messenger
Stop Prostitution
Marriage Rubru
And now that we are at it, here are some YouTube channels under his name.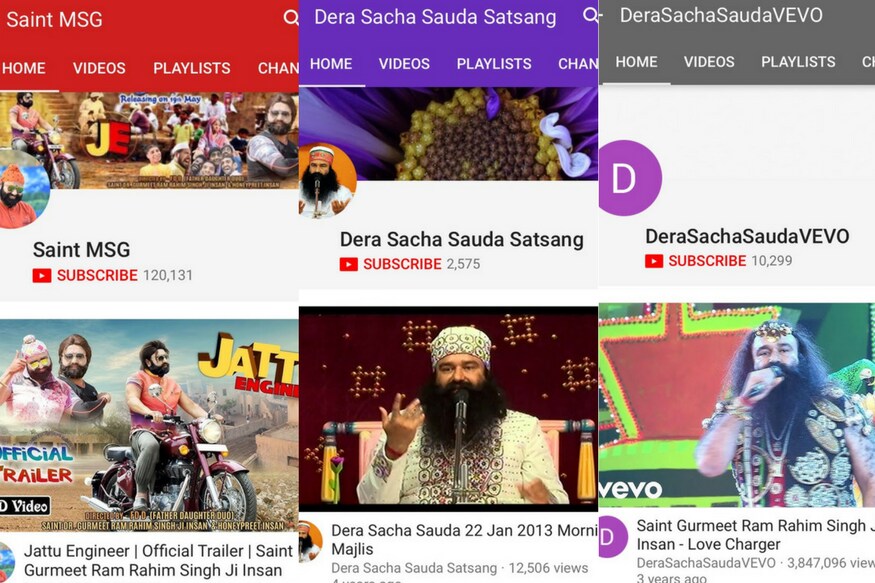 He also has an Instagram account.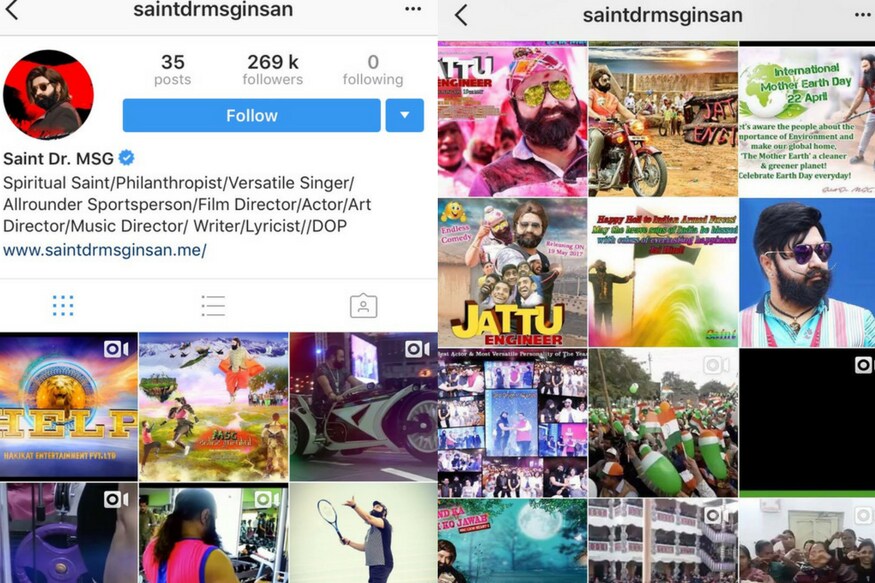 Read full article
Countdown To
Elections Results
To Assembly Elections 2018 Results