GET Stock

Quotes


'Wait, Abhishek Bachchan has fans?' 10 snarky comments every loyal Abhishek Bachchan fangirl has heard at least once in her life
Abhishek Bachchan has fans and they swear by his acting skills. Haven't you seen Guru, Yuva and Paa?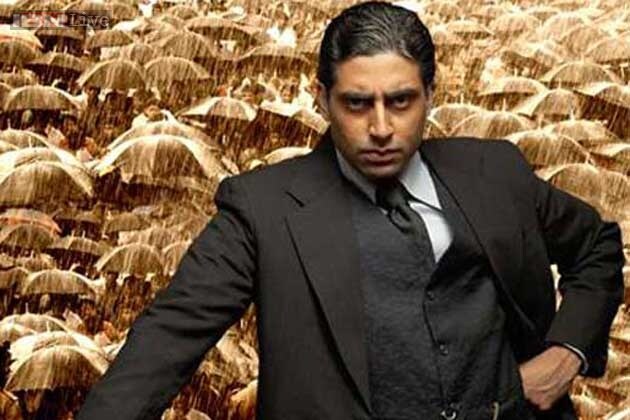 Abhishek Bachchan has fans and they swear by his acting skills. Haven't you seen Guru, Yuva and Paa?
Abhishek Bachchan made quite a slow start in Bollywood with his debut movie 'Refugee'. There were immediate comparisons with Hrithik Roshan's 'Kaho Naa Pyar Hai' and his movies bombing one after the other at the box office did little to help his career take off. Loyal Abhishek Bachchan fans however, have always believed in his abilities.
Does Abhishek Bachchan even have die-hard fans? Of course he does, and they are tired of explaining how the actor is above all the roles he gets in Bollywood. He is among the funniest actors in India and his brilliant comic timing on different talk shows on TV has proved that time and again. The sports enthusiast also promotes kabaddi and football in India through his league teams. The fact that he is India's biggest superstar Amitabh Bachchan's son only adds to his charm.
Every Abhishek Bachchan fan in India agrees with all of these.
####
'What is an Abhishek Bachchan fan?' Everytime you hear this you want to smack the person in the face. People laugh at you, but you know he's one of the few actors in Bollywood right now with great comic timing.
'He only looks good with Rani Mukerji on screen.' You can pair him against Rani Mukerji or John Abraham, and Abhishek Bachchan will be as smooth as Nutella with either.
'What does he do these days? He is certainly not acting!' Humans. *rolls eyes* He is not just an actor, he also believes in promoting sports in India. The only Bollywood celebrity to have invested in two sports leagues in India, Abhishek Bachchan is popularising the game and investing in the future of sports. Educate yourself.
'Did they really need him in Dhoom?' You've tried explaining to your friends how the Dhoom trilogy would have been incomplete without Abhishek Bachchan, but they only seem to pay attention to the villains! #InspectorJaiDixitForever
'Are you seriously hurt because he is married?' To be honest, something inside you died forever when he married…that woman. But you have coped and moved on because Abhi would want you to.
He's good enough for Miss World, he's good enough for me.
'Have you seen him unshaved? Where does all his smouldering look vanish?' Yes, he looks fresh, clean and ready for snacking. Haters gonna hate.
'When was the last time he "acted" in a movie?' As Lallan Singh in Yuva, you were convinced Abhishek Bachchan was going to be the next big thing in Bollywood. The critics loved him and so did you.
You are looking forward to watching 'Happy New Year' on Diwali because of him, but your friends now think you are a Shah Rukh Khan fan. It hurts.
'If you have watched Abhishek Bachchan in Guru, there's no reason why you shouldn't be his fan!' Enough reason to fall in love with Junior Bachchan, if only the world could see him through your eyes.
Also Watch
Read full article