The sixth episode of GoT, though lacking in the usual thrill and shocking twists, laid forward a lot in terms of the story. It was a build-up episode and boy what has it built up to. The preview for the seventh episode of GoT shows us just how fragile the political environment of Westeros is at this moment.
From the impending battle between Jaime Lannister and Brynden Tully (Blackfish) for Riverrun, to the growing divide (not that there was much love to start with) between the houses of Lannister and Tyrell, tempers are flying high all around.
Things are pretty stirred up in the north as well, where on one side Sansa Stark and Jon Snow plan to seige their home, Winterfell. But they aren't the only ones waiting to recapture their home. The Greyjoy siblings plan to get the Iron Islands back for themselves from the clutches of their evil uncle.
But these wars, no matter how big, are but petty squabbles in front of the dark enemy they all face. The White Walkers. The Onion Knight said it best, "The real war is between the dead and the living. And make no mistake, the dead are coming."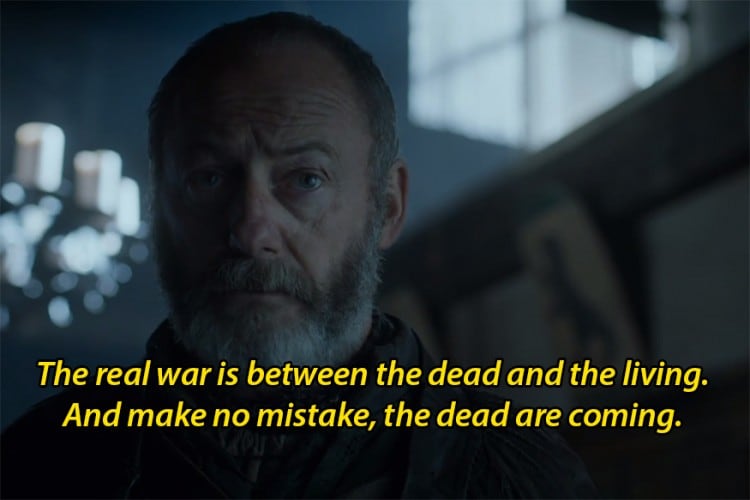 Watch the full video here: