'Wars Taught Me Recycling': Meet the 89-Year-Old Grandmother Who's Turning Torn Saris into Bags
From old saris to quirky bags - an upcycling project that has personal roots sewed into every stitch.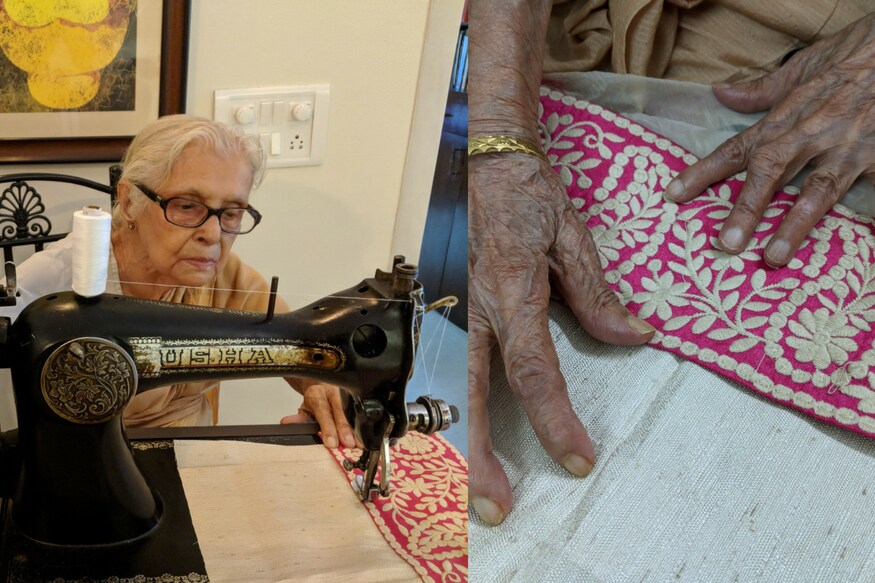 From old saris to quirky bags - an upcycling project that has personal roots sewed into every stitch.
Saris have a unique charm about them. Often as children, we've marveled at the 9-yards of fabric the older women draped so effortlessly - mothers, aunts, grandmothers. The bright colors with vibrant patterns, the plain white fabric with their simple embroidery-- saris were a fascination perhaps because they were also unattainable.
But saris also have a timeline. They don't stay forever. Once they fade and wear off, their designated place becomes the bottom of old wardrobes and soon enough, dust settles on them.
An 89-year-old woman from Assam is now giving a second life to these saris that would be punctured with holes from years of fraying and would always be accompanied by the smell of naphthalene balls.
Latika Chakrabarty, who hails from Dhubri in Assam, has worn and loved sarees for as long as she remembers. "We have always worn saris since we were 13," she said. "It is a cultural thing, I guess."
Her recorded birth date is 10th February 1930, but she's not exactly sure anymore about the date.
"We were a big family of 14 brothers and sisters. Nobody cared much about our exact date of birth," she said. Her memories of childhood, she said, are very 'pleasant'.
"My father used to dote on me. I had lots of friends and family members to play with. My entire childhood till my marriage as a 19-year-old was spent in Dhubri on the banks of River Bramhaputra."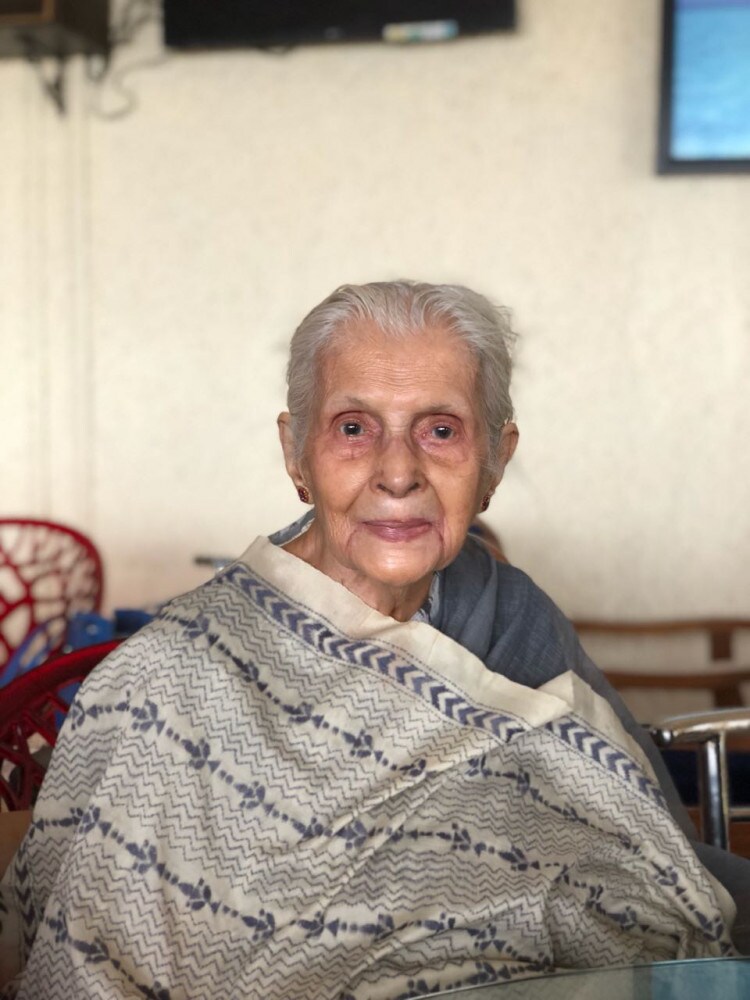 It was after her marriage to Krishna Lal Chakrabarty, who was an Officer-Surveyor in Survey Of India that she traveled to various places in India, which gave her the opportunity of seeing different kinds of saris from different regions. But her favourite ones are still cotton and silk.
The idea of up-cycling saris to make cloth bags out of them is only a recent endeavor, but the idea of recycling is not new for Latika.
During the Independence movement and the subsequent wars, there was always a dearth of material, and people had to resort to making things from already existing, old fabric. Having lived through the wars, Latika has imbibed this belief. "Recycling has been ingrained in people of our generation, who have come through Independence, followed by wars in 1948, 62, 65 and 71 which resulted in hard times," she said.
She now uses rejected kurtas, frocks and old sarees as her base material to make cloth bags. "It depends on what is available," she adds.
The 89-year-old sources her material like ropes or decorations and fringes from local clothes shops nearby. "Every piece is chosen and designed according to how I visualise it. Every bag is one of its kind," she adds, explaining how the handbags and potlis are usually unique pieces.
At present, she works out of home at her current resident in Kharghar in Navi Mumbai. She has no helpers for her sewing project. She does all of the work herself. Even though she owns a 64-year-old stitching machine, she does most of the work by hand. "Generally to make a bag, just 20% is done by machine. Rest 80% requires stitching by hand," she said.
For the more finer, intricate stitches, including design, she has to use her hand. "It's not only sewing, I was good at knitting and earlier used to regularly knit woolens for the family. Besides this, I did a lot of stitching - and never grew out of it," Latika said. She doesn't have any plans of expanding her business but is open to taking personalized orders, and simply just wants to leave a legacy for people who share her passion to follow.
Other than sewing, she likes writing articles in Bengali and English, which she has filled up her diaries with. Now with the advent of the Internet, she shares them on the blog set up by her grandson. And though she isn't extremely tech-savvy, she knows she has an Instagram account that her grandson handles.
For Latika, it is not about business. It is about her passion for sewing, which she picked up from when she was a child and never quit. It's more about habits which don't die - which is why recycling saris to make bags isn't out of the ordinary for her - it has always been part of defining who she is.
Get the best of News18 delivered to your inbox - subscribe to News18 Daybreak. Follow News18.com on Twitter, Instagram, Facebook, Telegram, TikTok and on YouTube, and stay in the know with what's happening in the world around you – in real time.
Read full article