GET Stock

Quotes


Watch a Delhi University College Choir Play a Game of Thrones
The upcoming Game of Thrones season seven is celebrated by an acapella group from Jesus and Mary College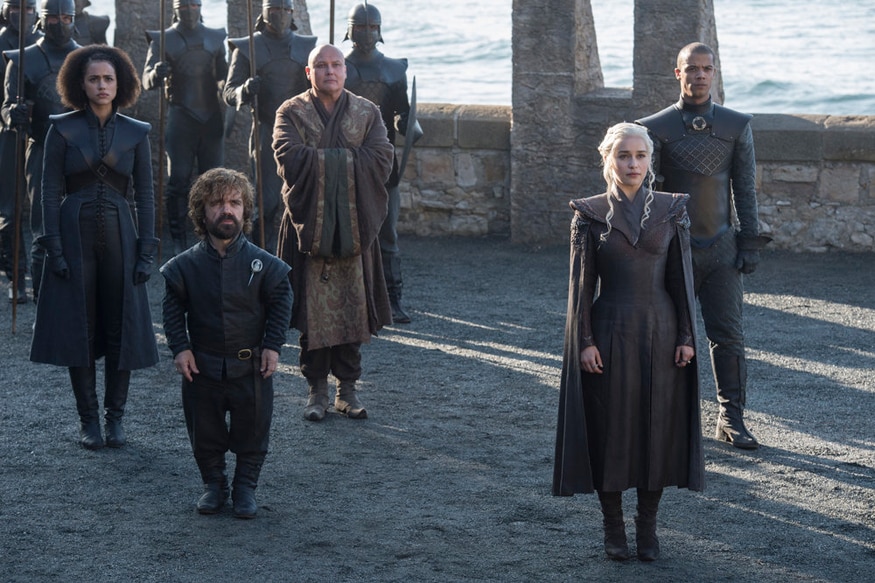 A still from the show (Image courtesy: The official Twitter account of Game of Thrones)
Game of Thrones mania is reaching a fever pitch as what is arguably the world's most widely watched TV series gets set to premier its highly anticipated seventh season. From Game of Throne pop-up bars in Washington DC and London to cosplay events around the world to mashups by news channels of the various battles featured on the show, everyone is psyched and ready.
Raising that pitch, or at least harmonizing it, is the acapella group from Jesus and Mary College, Delhi University. The group, called Echo, rendered an acapella version – obviously -- of the infamous Lannister song,
The Rains of Castamere
.
For those not in the know (about three of you we reckon), the original song was performed on the show in a pivotal moment in the series, and has since become synonymous with the baser side of humanity such as greed, ambition and treachery which underline the HBO-produced series, not to mention the frequent killing off of characters, both beloved and reviled.
While the seventh season will premier this Sunday night in the US (Monday morning in IST), you can whet your appetite on this particular rendition of
The Rains of Castamere
below.
Also Watch
Read full article